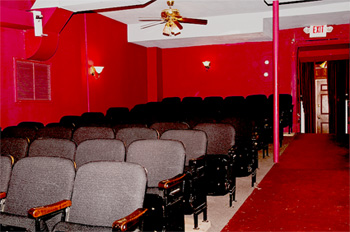 Imagine a private performance for your family, your friends or your group! When you schedule a theater party, you rent the entire theater (100 seats) for just $500, and we perform the show of your choice—just for you.
Make it a private affair for your friends, family, office, church, social group, retirement community or organization.
Give as a unique gift for a special occasion. We performed for a single couple a few seasons ago—his gift to his new fiancée!
Or turn it into a fundraiser for your organization and sell the tickets for whatever you like. A $10 ticket and a sold-out house will yield a $500 profit. At $15 a ticket, you can make $1,000.
We can schedule theater parties on Tuesday, Wednesday or Thursday evenings, Saturday matinees, or the first Sunday of the run—matinee or evening performance.
For more information: call (215) 843‑1109 and leave a message for our Theater Party Chairperson, or fill out our contact form.