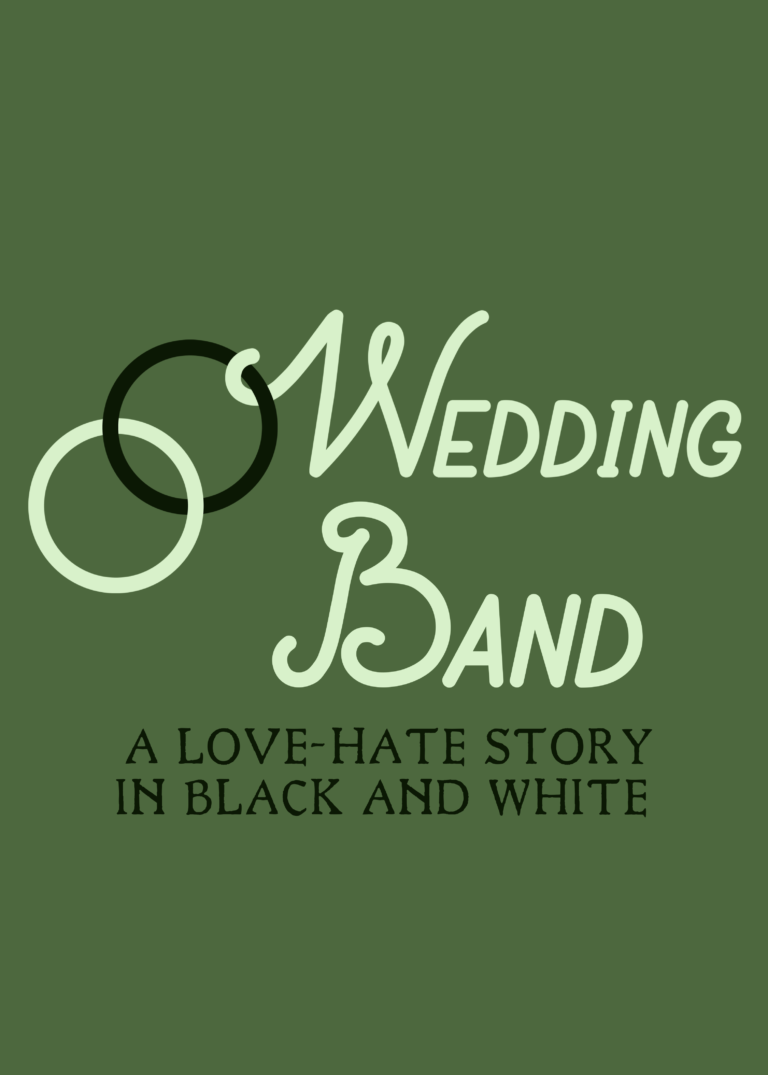 By Alice Childress
Directed by Vanessa Ballard and Carla Childs
November 5th, 6th, 7th, 12th, 13th, 14th, 19th, 20th, 21st, 2021
Friday and Saturday at 8:00 p.m., Sunday at 2:00 p.m.

Set in Charleston, South Carolina in 1918, Wedding Band is an unsparing tale about the consequences of a decade-long romance between a black seamstress and a white baker. Julia and Herman have loved each other devotedly, enduring harsh disapproval from whites and scorn from blacks. As they confront the impossibility of ever living a normal married life, and as Herman falls ill, Julia gradually reaches out to forge affirming bonds of solidarity with her community.