Our 525th Production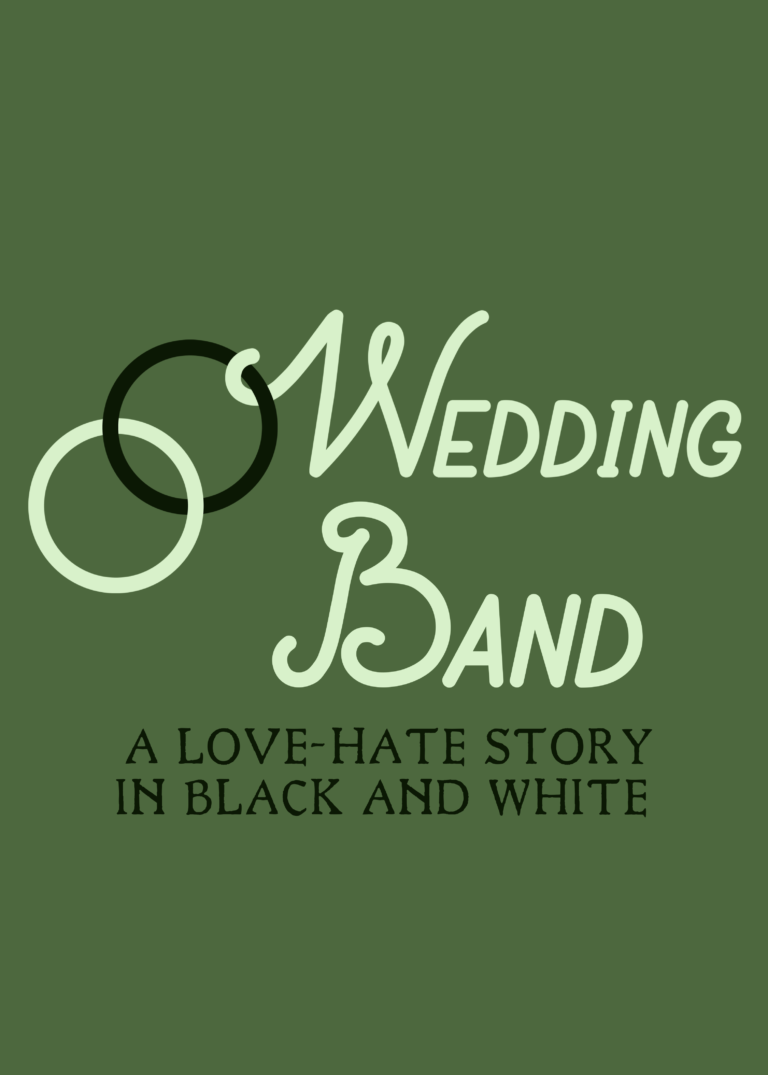 By Alice Childress
Directed by Vanessa Ballard and Carla Childs
November 5th, 6th, 7th, 12th, 13th, 14th, 19th, 20th, 21st, 2021
Friday and Saturday at 8:00 p.m., Sunday at 2:00 p.m.

Set in Charleston, South Carolina in 1918, Wedding Band is an unsparing tale about the consequences of a decade-long romance between a black seamstress and a white baker. Julia and Herman have loved each other devotedly, enduring harsh disapproval from whites and scorn from blacks. As they confront the impossibility of ever living a normal married life, and as Herman falls ill, Julia gradually reaches out to forge affirming bonds of solidarity with her community.
Ginger Agnew's review at B Sharp's Studio 6: "Wedding Band Brings a Timely Tale to Old Academy Players"
Wanda Price's review
Sue Lippman's review
Meet the Cast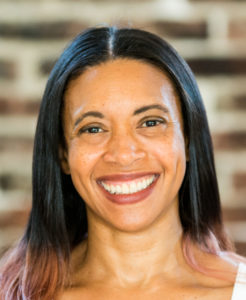 Amber Gay as Julia Augustine
Amber is thrilled to be making her debut with Old Academy Players in Wedding Band. Since 2015, she has been involved with The Savoy Company, performing in the ensemble in Gilbert and Sullivan's Patience, HMS Pinafore, and The Yeomen of the Guard; as a featured dancer in Iolanthe; and as Isabel in The Pirates of Penzance at the International Gilbert & Sullivan Festival. Never one to content herself with onstage opportunities, she has also served as Savoy's props assistant, treasurer, and president (but not all at once!). As a student at Wesleyan University, Amber was an ensemble dancer in Dream on Monkey Mountain and played Miss Pat in The Colored Museum. She also enjoys singing with the Philly Pops Festival Chorus. When not pursuing the arts, Amber works in finance and operations at a tech startup company.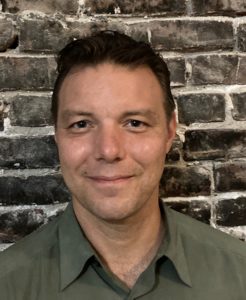 Brian Scott Campbell as Herman
Brian s appearing at Old Academy for the first time in Wedding Band. He was a co-developer and performer this past summer in Shakespeare In Clark Park's original production Peril's Island. He was also recently seen in Egg Tooth at this year's Philadelphia Fringe Festival. Other area credits include Picasso in Picasso At The Lapin Agile and Hal in Proof (Montgomery Theater), Benedick in Much Ado About Nothing (Stagecrafters), and Biff in Death Of A Salesman (ActorsNET). He currently is a student of the Meisner Technique at Playhouse West in Philadelphia.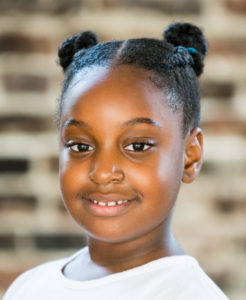 Brielle Elliott as Teeta
Brielle made her first appearance eight years ago on March 25, 2013, starring as the daughter of her loving parents, Karina and Johari. She is a straight A student at Prodigy Learning Center. Brielle spends her free time dancing, painting, riding her bicycle, and maneuvering her skateboard. This will be her first theatre experience as an actress. She is excited and can't wait to be on stage with her castmates.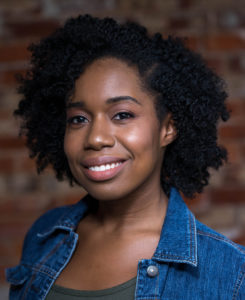 Brittany Fauzer as Mattie
Brittany is thrilled to work again with the Old Academy Players! She has acted in productions in the Philadelphia area, including several plays at the Plays and Player Theater, and Rosencrantz and Guildenstern Are Dead at the Old Academy. Brittany is grateful for the opportunity to work with such a wonderful cast and crew. She gives her thanks to Carla and Vanessa, her friends and family, and her long-time mentor Kenneth McGregor.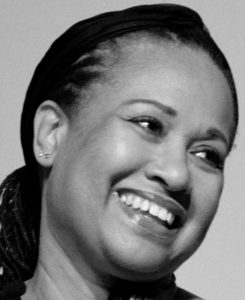 Carlene Lawson as Lula Green
Carlene, a clinical psychologist, ventured into the world of online theater during 2020 as Tanya in Michael Hollinger's Hope & Gravity, a production that was co-produced by Methacton Community Theater and Jenkintown Musical Theater and whose proceeds went to support Black Lives Matter. Earlier this year, Carlene played Portia in Playcrafters' online production of When Shakespeare's Ladies Meet. She has been in various community theater musicals and plays, including Peter Pan, A Funny Thing Happened on the Way to the Forum, Denial, and as Calpurnia in Steel River Playhouse's To Kill a Mockingbird. Carlene Lawson was all set to play Mrs. Phelps in Matilda before things were shut down last year and is excited to be doing theater in front of a live audience again. She would like to thank Old Academy Players for this amazing opportunity and their endless support.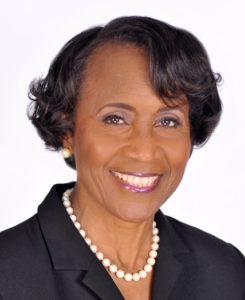 Claudia Hearst-Curry as Fanny Johnson
Claudia is a classically trained singer with a "music ministry" that spans more than 40 years. She studied voice technique at the Settlement Music School under the late Michael McLellan. She also studied with Dr. Cailin Manson, Artistic Director and Conductor of the Germantown Concert Chorus (PA) and Director of Choral Activities and Music Performance at Clark University (MA).
Claudia has also shared her talents on stage. She, along with the Voices of Fellowship, performed in Arthur Miller's musical adaptation of The Creation of the World and Other Business at the Play & Players Theater in 1975. In 1991, she was featured as Nefertiri in the late Lacosta Broyles' version of the musical drama Joseph performed by the Mt. Carmel Players at the Bonnell Auditorium at Community College of Philadelphia. In 2018, Claudia was cast as Dr. Gina Sheckler in the TV mini-series Strange College (YouTube) produced by Community College of Philadelphia.
Retired from Community College of Philadelphia as Founding Director of the Women's Outreach and Advocacy Center, Claudia now serves as Executive Director of the American Association for Women in Community Colleges (AAWCC). She earned a Doctor of Education Innovation and Leadership from Wilmington University, and a B.A. in Organizational Management and MBA from Eastern University. She is a recipient of numerous awards.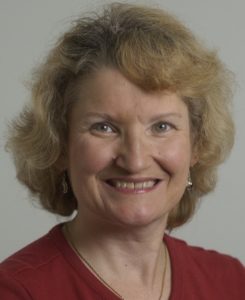 Dale Mezzacappa as Herman's Mother
Dale has played many roles at Old Academy over 25 years, including appearances in Charley's Aunt, Nunsense, Ravenscroft, The Winslow Boy, Rose Tattoo, Little Women (as Aunt March), Rabbit Hole, The Importance of Being Earnest (as Lady Bracknell), Suddenly Last Summer, and The Elephant Man. This role, though small, has been the most difficult. Thanks to Carla and Vanessa for the opportunity to participate in this timely, honest and important production with such a great cast and crew. Dale is a longtime Philadelphia journalist and an Old Academy Distinguished Member who prepares the programs for all our shows.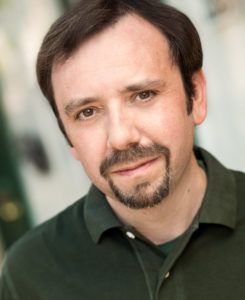 Eric Rupp as The Bell Man
Eric has appeared on the Old Academy stage numerous times, most recently in Buried Child (Bradley). Other recent regional performances include in Stop Kiss at Allen's Lane (George), Silent Sky at Playcrafters of Skippack (Peter), and The Outgoing Tide at Montgomery Theater (Jack). Eric is an Equity Membership Candidate, and received his BFA in Acting from NYU's Tisch School of the Arts. "Our lives are entwined with the people over the footlights. We are a part of them."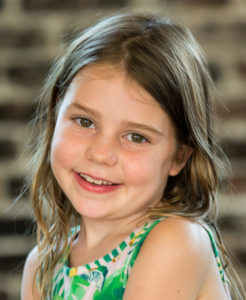 Henrietta Mars Mergen as Princess
Henrietta is excited to make her stage play debut with the Old Academy Players. Henrietta, an East Falls resident, is a second-grade student at Thomas Mifflin. She spends her summers engaged in theatre arts at Allens Lane Arts Center in Mt. Airy. Outside of school, Henrietta loves rock climbing, baking with her dad, and hiking in the Wissahickon.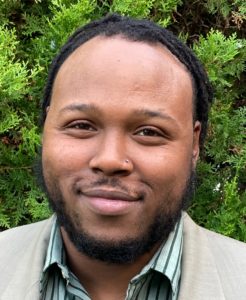 Jaron C Battle as Nelson Green
Jaron has been working in the theater circuit in Philly for the past 11 years. Starting in musical theater, Jaron has a true love for the stage and his craft. He is most known for his role as Kareem Brenner in the controversial stage play V to X, a play focused on the prison industrial complex. Some of his other roles include Chris Keller in All My Sons, Lank in Detroit 67 and Raheem in Salt Pepper Ketchup. Jaron would like to thank his mother, Leslie Battle, for her lifelong support. He truly would not be where he is today if not for her. He would also like to thank his daughter, Gianna, for being his constant motivation and the true light of his stage. He would also like to give a big thank you to this company for getting him back on the stage for the first time in over a year.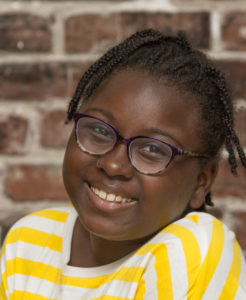 Kalynn Johnson as Teeta
Kalynn is excited to make her stage play debut with the Old Academy Players. Her interest in acting began as an extra on the television show, Dispatches from Elsewhere. Outside of school, Kalynn loves swimming, skating, and Girl Scouts. She is thrilled to be included with such a wonderful and talented cast.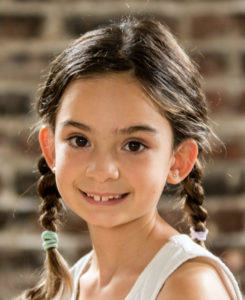 Olivia Lewandowski as Princess
Olivia is thrilled to make her first appearance on stage. She is a third grade student at Thomas Mifflin School, located less than a mile from Old Academy Players. Outside of school, Olivia enjoys soccer, swimming, training for her first 5k run, and participating in Girl Scouts. She has enjoyed the experience of working with such a talented cast and crew and hopes to continue acting in the future.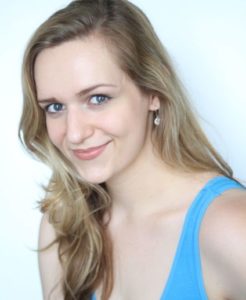 Samantha Simpson as Annabelle
Samantha is thrilled to return to Old Academy Players after playing two of her all-time favorite roles on this stage (Tilly in Melancholy Play and Eurydice in Eurydice). Samantha earned her MA in Theatre from Villanova University and currently lives in Manayunk with a small menagerie. Some of Samantha's other favorite roles include Hero in Much Ado About Nothing (alongside the fantastic Vanessa Ballard), Viola in Twelfth Night, and Quincy in An American Daughter. Samantha can also be seen in the award-winning web series Herrings playing Darby Shafer.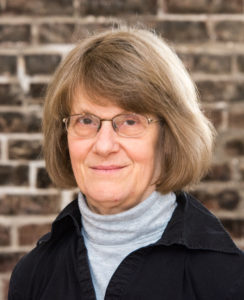 Carla Childs (Co-director)
Carla, a Distinguished Member, has been active at the Old Academy since 1993, when she brought children to audition for a play and got a part of her own. Directing highlights include Our Town, The Winslow Boy, Driving Miss Daisy, Smash, Charley's Aunt, To Kill a Mockingbird, Enchanted April, The Miracle Worker, A Midsummer Night's Dream, Little Women, The Taming of the Shrew, The Importance of Being Earnest, The Lion in Winter, Twelfth Night, A House with No Walls, and A Raisin in the Sun. Her most recent onstage appearance was in As It Is in Heaven. She directs the Anne Frank Theater Project for the Philadelphia Holocaust Awareness Museum, has directed popup scenes from Pride and Prejudice and Midsummer at the Philadelphia Free Library, and directs and costumes student productions at Germantown Friends School.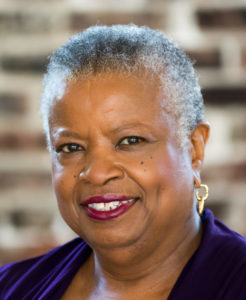 Vanessa D. Ballard (Co-director)
Vanessa is an accomplished actress, writer and vocalist. She is no stranger to the Old Academy stage where she has appeared in Purlie Victorious (Idella), A Raisin in the Sun (Lena), and The Miracle Worker (Viney). She is pleased to revisit the works of Alice Childress, having appeared as Wiletta in Trouble in Mind at The Stagecrafters. Other credits include Much Ado About Nothing (Antonia) at Stagecrafters; Doubt (Mrs. Muller) at Playcrafters of Skippack; The Last Daughter (Melesse) at Players Club of Swarthmore; Bee-luther-hatchee (Libby); Fences (Rose); and a host of other roles. She performed as a featured artist on tour in the historical drama Sister Friend (Phyllis Wheatley) with the Theatre for Transformation. She currently serves as poet in residence for Philomusica Chorale. She has enjoyed the opportunity to work behind the scenes on this important work.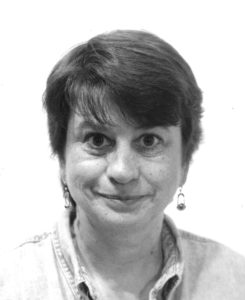 Helga Krauss (Producer)
Helga, a Distinguished Member, has been active at the Old Academy for twenty years. Some of the plays she has directed are: Two Dozen Red Roses, Return Engagements, Relative Values, The Constant Wife, Murdering Marlowe, The Countess, Doubt, Wedding Belles, and The Pearl. Production credits include To Kill a Mockingbird, The Member of the Wedding, An Ideal Husband, The Miracle Worker, A Midsummer Night's Dream, Little Women, A Streetcar Named Desire, The Taming of the Shrew, The Importance of Being Earnest, The Lion in Winter, Twelfth Night, A House with No Walls, and A Raisin in the Sun. Her memorable performances as an actor include roles in The Price and For Goodness Sake. Helga is active as a member of the production committee and is the theater's treasurer.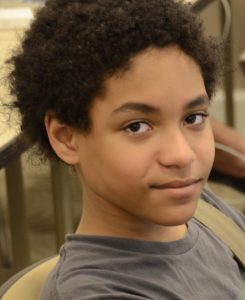 Jesse Friedman (Technical Producer)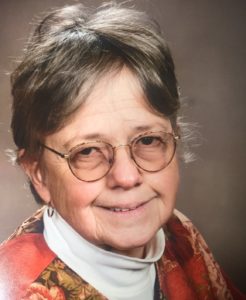 Mary Jane Fullam (Producer)
Mary Jane is happy to be part of the crew behind the scenes, as in past productions at the Old Academy including The Curious Savage, Waiting, The Pearl, Skin Deep, Calendar Girls, and last season's Purlie Victorious. Her ongoing role at the theatre is keeping an eye on safety issues. Mary Jane is a member of the East Falls Town Watch and is involved in many environmental programs.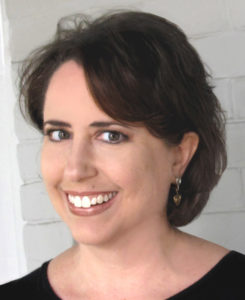 Jane Jennings (Vocal Coach)
Jane enjoys many aspects of theater production, including directing, acting, costuming, musical direction, and set design. Her directorial credits include Melancholy Play, Vanya and Sonia and Masha and Spike, As It Is in Heaven, Blank Pages, The Elephant Man, Eurydice, Much Ado about Nothing, and Barefoot in the Park. Her background is in classical singing and opera. She trained at the College-Conservatory of Music, University of Cincinnati, and The Academy of Vocal Arts in Philadelphia. She has performed extensively as an opera and concert singer, singing professionally with such local companies as The Opera Company of Philadelphia, Pennsylvania Opera Theater and The Philadelphia Singers. She is music director for the OAP Children's Arts Program. She teaches piano at Friends Central School and privately.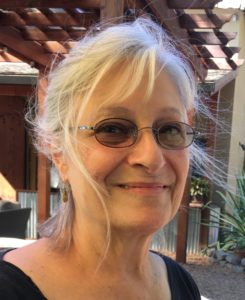 Janine Lieberman (Props; Stage Crew)
Janine worked crew at Stagecrafters Theatre from 2009–2016, handling script, set painting and costuming. For The Country Girl she was the Costume/Prop plot stage manager as well as make-up and haircuts. At Old Academy Players, Janine has helped produce Morning's at Seven, Circle Mirror Transformation, The Elephant Man, A Raisin in the Sun, Eurydice, and Calendar Girls in several roles: props, light and sound operation, stage management, set work and scenic design and script. In her off-theater life, she is a happy new grandma; works for Brady United for anti-gun violence; and is studying material culture at The Rosenbach Museum.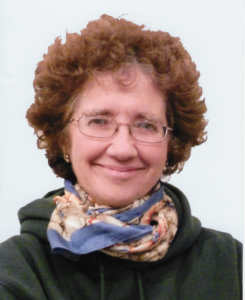 Judith Van Buskirk (Dramaturge)
Twenty-two years of researching and teaching American History has (have?) prepared her for her role in this production. Judy also has a history with Old Academy, performing in her first role here fifty years ago!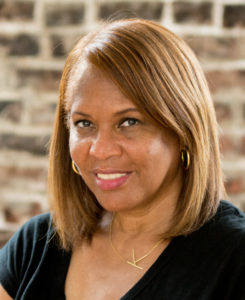 Karen Taylor-Young (Choreographer)
Karen is a Philly-based teacher and choreographer who began her dance studies with Marion Cuyjet of Judimar School of Dance. She has also worked and studied with many brilliant choreographers and teachers, including Deloris Brown, Denise Jefferson, John Jones, Eugene Hill Sagan, and Billy Wilson. Karen is a founding member of the prestigious Philadelphia Dance Company (Philadanco) and is well-versed in various styles of movement, including the Afro-Caribbean, Cecchetti Ballet Method, Lester Horton, Luigi Jazz, Martha Graham, and Polynesian. Throughout her dance career, Karen performed in several productions with Opera Company of Philadelphia and Opera North (formerly Opera Ebony).
Karen has a choreographic repertoire of over 30 musical theatre shows, including the following productions at Germantown Friends School: Brigadoon, Bye Bye Birdie, Damn Yankees, Fiddler on the Roof, Joseph and the Amazing Technicolor Dreamcoat, The Pajama Game, Pippin, West Side Story, and the opera Dido and Aeneas. Karen is a mainstay in the Philly-area theatre scene, having choreographed productions at other local schools, as well as having taught at Corporate Incentive Programs at several prominent organizations and Chestnut Hill College's Summer Arts Camp. She is certified/licensed in Zumba, Ballet Barre, and Silver Sneakers Boom, and is also a professional decorator and organizer. Most recently, Karen has been focusing on bringing movement to senior communities — everyone needs to move, no matter the age!
This is Karen's second production with Old Academy Players (A Raisin in the Sun). She is thrilled to return to the Old Academy to work with this amazing cast and production team.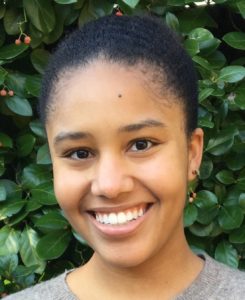 Marie Laster (Set Designer)
Marie was born and raised in Philly. Scenic design credits include Untitled (Inis Nua Theatre), Cry it Out, Natural Shocks (Simpatico Theatre), Donna Orbits the Moon (Tiny Dynamite), The Agitators (Theatre Horizon), Rachel (Quintessence Theatre), and Looking Over the President's Shoulder (Act II Playhouse). Marie received a Bachelor of Architecture degree from Philadelphia University and enjoys channeling her creative energy through the scenic design process.