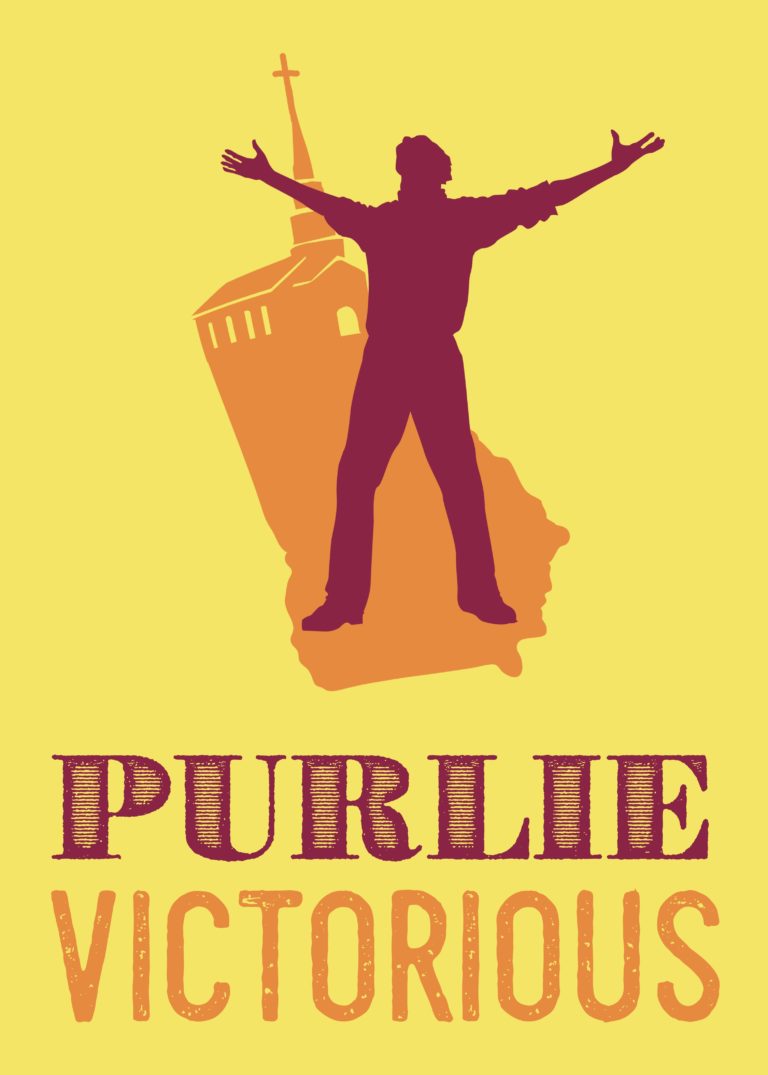 By Ossie Davis
Directed by Loretta Lucy Miller
September 13th, 14th, 20th, 21st, 22nd, 27th, 28th, 29th, 2019
Friday and Saturday at 8:00 p.m., Sunday at 2:00 p.m.

Dynamic, traveling preacher Purlie Victorious Judson returns to his small Georgia town hoping to save Big Bethel, the community's church, and emancipate the cotton pickers who work on oppressive Ol' Cap'n Cotchipee's plantation. With the assistance of Lutiebelle Gussie Mae Jenkins, Purlie hopes to pry loose from Cotchipee an inheritance due his long-lost cousin and use the money to achieve his goals. Deception, fun, satire, and high jinks - with serious undertones - lead to a triumphant ending!