Our 521st Production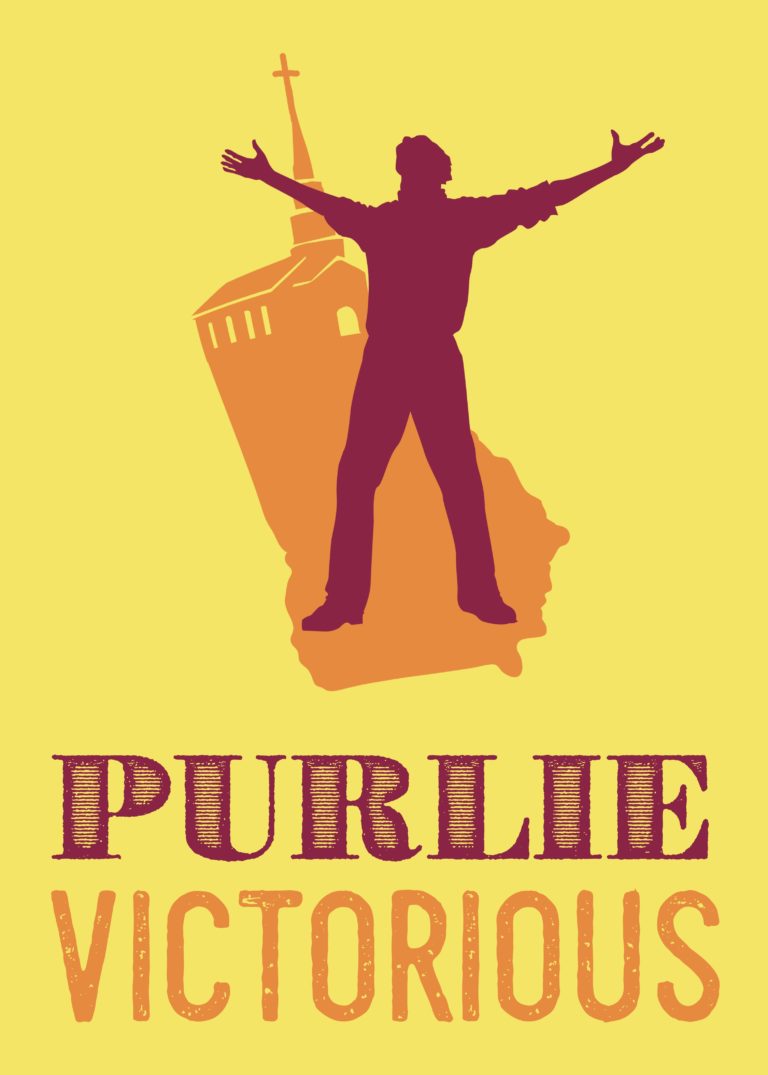 By Ossie Davis
Directed by Loretta Lucy Miller
September 13th, 14th, 20th, 21st, 22nd, 27th, 28th, 29th, 2019
Friday and Saturday at 8:00 p.m., Sunday at 2:00 p.m.

Dynamic, traveling preacher Purlie Victorious Judson returns to his small Georgia town hoping to save Big Bethel, the community's church, and emancipate the cotton pickers who work on oppressive Ol' Cap'n Cotchipee's plantation. With the assistance of Lutiebelle Gussie Mae Jenkins, Purlie hopes to pry loose from Cotchipee an inheritance due his long-lost cousin and use the money to achieve his goals. Deception, fun, satire, and high jinks — with serious undertones — lead to a triumphant ending!
Ginger Agnew's review at B Sharp's Studio 6: "A Triumphant Cast Presents PURLIE VICTORIOUS at Old Academy Players"
Meet the Cast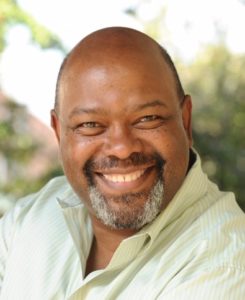 Anthony Wilcox as Gitlow
Anthony is excited to be working with the wonderful cast and crew of Purlie Victorious. He has been performing in area theaters since his first opportunity as Louise in Stop Requested, and later as Shoots and Ladders in Water by the Spoonful at the South Camden Theater Company. He's also appeared in Arsenic and Old Lace twice as Lt. Rooney, All My Sons, The Rocky Horror Show, and Momma Won't Fly. He's appeared on TV's Grave Secrets, The Good Fight, and Amazon's Free Meek. His other credits include feature films Lost Shot, Roman, Providence, Crowning Glory, and 21 Bridges, plus his first leading role as Raymond in Kismet. He can also be seen on two web series, Single and Anxious and the award winning Best Web Series Ever. Anthony is a former US Marine and gives thanks to the Almighty for his supportive family, especially his wife Sandra. Peace.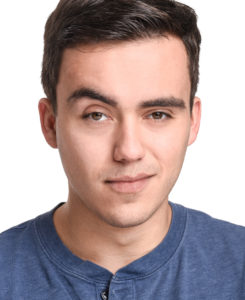 Jason Corn as Charlie
Jason is delighted to be making his debut at Old Academy and working with the cast of Purlie Victorious. He is an actor and a Fight Director in Philadelphia and holds a BFA in Acting from The University of the Arts. Some favorite acting credits include: A Midsummer Night's Dream (The Word Players), Once More With Pheeling (Philly Improv Theater), and WILD: A Clown Western (Shoebox Theatre Company), among many others. Favorite fight credits include: Year of the Rooster (The University of the Arts), Il Tabarro (Delaware Valley Opera Company), and A Bullet For Loverboy (The University of the Arts) among countless others. Jason would like to thank Lolu and Old Academy for this wonderful opportunity and his Dad for his unconditional support.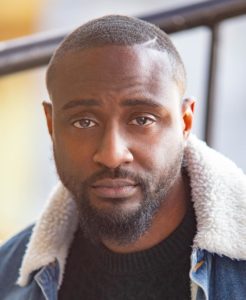 Jerome Scott as Purlie
Jerome began acting at age 16 when cast in his high school production of A Raisin In the Sun. Since then, he's been driven to perfect his craft while inspiring others to tell their stories through the art that they were blessed with. Jerome has been a member of various community theatre companies in the Philadelphia area. "Acting is a calling and the stage is my pulpit" is a personal statement that he lives by. In 2017, Jerome debuted his first written endeavor entitled The Couch.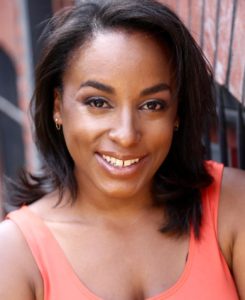 Morgan Grace Glanton as Missy
Morgan is thrilled to be making her Old Academy Players debut. After having spent many years in New England and New York, she is excited to return to Philadelphia, the city of her birth. Recent theatrical performances include Who Said I Don't Want to Dance at Pulley & Buttonhole, Lionel Questions the Universe, and Whine and Waffles. Morgan would like to thank her family and friends for their never-ending love and support.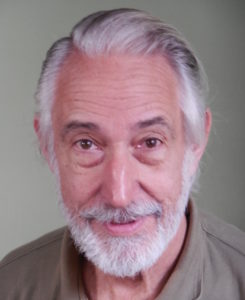 Mort Paterson as Ol' Cap'n Cotchipee
Mort has been acting in and around Philadelphia since the 1960's. Last April he appeared as Leonato in Much Ado about Nothing at Stagecrafters, where recently he had played the Inspector in Angel Street and Frank in The Country Girl. Favorite stage appearances elsewhere include Montague in Romeo and Juliet at Bristol Riverside, Claudius in Hamlet at Hedgerow, the Duke in Othello at Philadelphia Shakespeare Festival, the Father in Blood Wedding at Philadelphia Artists Collective, and Lear in King Lear at ActorsNet of Bucks County. He is the author of a three-act play, The Crimes of Diana Eastlake, produced last month at ActorsNet. Check out his article in Shakespeare Bulletin (Fall 2015): "Stress and Rhythm in the Speaking of Shakespeare's Verse." Kisses to his actress wife, Susan Blair.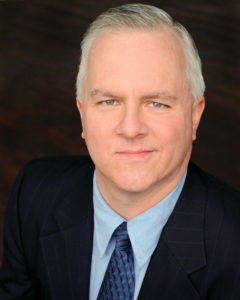 Norman Burnosky as Sheriff
Norm is the President of the Old Academy Players and has appeared in many OA productions and worked backstage in several others. Past roles include: Marvin in Four Weddings and an Elvis, Robert in Boeing Boeing, Joe in Skin Deep, and Detective Weber in Earth and Sky. Norm is happy to be working under the direction of Loretta Lucy. Much thanks to the cast and crew of Purlie. Norman would also like to thank his wife, Justine, for her many years of support in his many pursuits.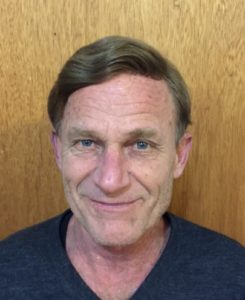 Rich Geller as Deputy
Rich is thrilled to back at Old Academy after appearing in Morning's at Seven, directed by Loretta Lucy Miller. Rich has been acting for over fifty years and has enjoyed working at many theaters throughout the area. Most recently, he has appeared in Front Page at Spotlight Theater and Clybourne Park and Calendar Girls at Colonial Playhouse. He is very happy to be working with this terrific director, cast and crew.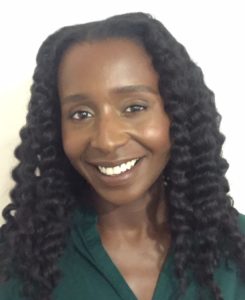 Tiffany Bentham Gross as Lutiebelle
Tiffany is a native New Yorker but has lived in Philadelphia for 10+ years. Here she met and married her husband Michael. Together they have two dogs, Louie and Nibbles. Tiffany spent most of her life on stage. In 2004 she decided to pursue an education and career in finance, a field in which she still works. Tiffany is happy to be returning to the stage in Purlie Victorious. This is also Tiffany's debut performance at Old Academy Players.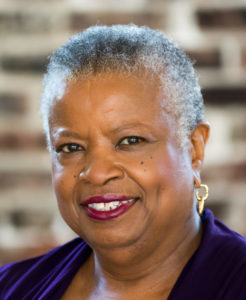 Vanessa D. Ballard as Idella
Vanessa has most recently appeared in Much A Do About Nothing at The Stagecrafters. She recently appeared in Raisin in the Sun (Lena) at Old Academy Players. Prior appearances at The Stagecrafters: Trouble in Mind; Bee-luther-hatchee (Libby); Fences (Rose Maxson); A Raisin in the Sun (Lena Younger [Mama]); For Colored Girls… (Lady in Orange), a staged reading. Recent stage roles elsewhere: Doubt (Mrs. Muller) at Playcrafters of Skippack; The Miracle Worker (Viney) at Old Academy Players; The Last Daughter (Melesse) at Players Club of Swarthmore. Other performing appearances include: as a featured artist in Inspira: the Power of the Spiritual; in the elder chorus in A Period of Animate Existence, Pig Iron Theatre, Philly Fringe, and on tour in the historical drama Sister Friend (Phyllis Wheatley) with the Theatre for Transformation; productions of Nabucco, Madame Butterfly, and Porgy and Bess with Opera Ebony. Vanessa has sung with more than a dozen vocal groups and choirs, including Philomusica Chorale concert choir and the Ballard Family Singers. A gifted poet, Vanessa frequently does poetry readings and themed sketches in various venues. Vanessa is always up for the challenge of telling the stories of the African American experience in America in as many ways as possible. She is blessed to be working with this talented group of performers.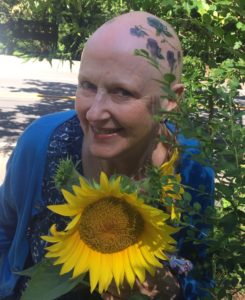 Loretta Lucy Miller (Director)
Loretta Lucy is delighted to be working with the fantastic cast and crew of Purlie Victorious. What a joy they are! She has been directing for over twenty-seven years and acting for fifty-five. Some favorite shows directed: Calendar Girls, Morning's at Seven; Angel Street; The Country Girl; The Foreigner; Broadway Bound; Crossing Delancey; Bell, Book and Candle; The Last Night of Ballyhoo; Expecting Isabel; Lost in Yonkers; and The Mousetrap. Favorite acting roles range from Louisa in The Fantasticks to Queen Eleanor in The Lion in Winter, Kate in The Taming of the Shrew, Kate in All My Sons, Ida in The Cemetery Club, Tess and Fannie in Bermuda Avenue Triangle (twice), Amanda in The Glass Menagerie (twice) and Mrs. Clackett in Noises. She thanks her handsome husband, Larry, for all of his love and support.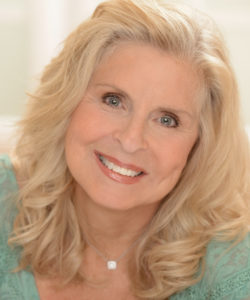 Kimberly Hess (Stage Manager)
Kim is delighted to be working again at Old Academy where she has performed with Loretta Lucy Miller as Elaine in Calendar Girls and Ida Bolton in Morning's at Seven. Recently she performed Mrs. Brady in Inherit the Wind at Kelsey Theatre, Paulina in The Winter's Tale for The Drama Group, and Fiona Babcock in Out of Sight, Out of Murder at Dutch Country Players. Other area experiences include Julia Perry in A Little Murder Never Hurt Anybody at Playcrafters, Lenya Zubritsky in Fools at Forge Theatre, Sharon Bates in Book of Days at Players Club of Swarthmore, and Sonia Feldman in Something Intangible at Langhorne Players. Other plays include 12 Angry Jurors, Don't Dress for Dinner, and No Sex Please, We're British. Musical credits include major roles in such musicals as Camelot, Show Boat, Sound of Music, Seven Brides for Seven Brothers, and Man of La Mancha, to name a few. Kim sings with Bucks County Choral Society and Cantus Novus choral group.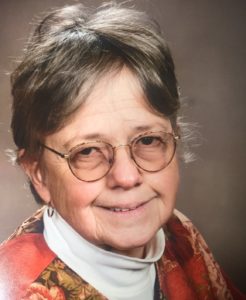 Mary Jane Fullam (Producer)
Mary Jane is happy to be part of the crew behind the scenes, as in past productions at the Old Academy including The Curious Savage, Waiting, The Pearl, Skin Deep, and last season's Calendar Girls. Her ongoing role at the theatre is keeping an eye on safety issues. Mary Jane is a member of the East Falls Town Watch and is involved in many environmental programs.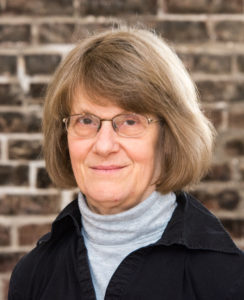 Carla Childs (Set Designer)
Carla, a Distinguished Member, has been active at Old Academy since 1993, when she brought children to audition for a play and got a part of her own. Directing highlights include Our Town, The Winslow Boy, Driving Miss Daisy, Smash, Charley's Aunt, To Kill a Mockingbird, Enchanted April, The Miracle Worker, A Midsummer Night's Dream, Little Women, The Taming of the Shrew, The Importance of Being Earnest, The Lion in Winter, Twelfth Night, A House With No Walls, and A Raisin in the Sun. Her most recent onstage appearance was in As It Is In Heaven. She directs the Anne Frank Theater Project for the Philadelphia Holocaust Awareness Museum, and directs and costumes student productions at Germantown Friends School.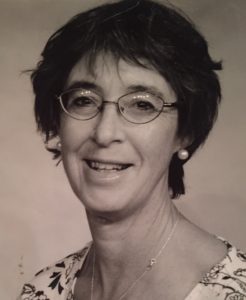 Ginny Kaufmann (Costumer)
Ginny's first passion is evaluating and treating children in the developing world. Her second is theater. Most recently, Ginny was the Tupelo saleswoman in All the King's Women at Colonial Theater. Favorite rolls include Lady Bracknell at Stagecrafters; Bobrita in Wedding Belles at Old Academy Players; and Ella, Victoria, and Cindy in String of Pearls at Allen's Lane Theater. She has many costuming credits.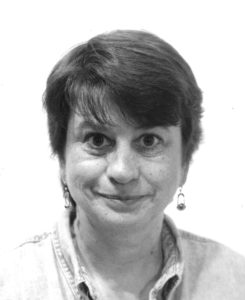 Helga Krauss (Costume Design and Props)
Helga is a distinguished member of Old Academy Players. She has had several diversified roles over the decades — actor, director, costumer, props, treasurer and many other aspects of service. She is currently OAP's treasurer.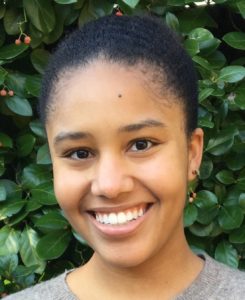 Marie Laster (Set Designer)
Marie is a designer born and raised in Philly. Scenic design credits include Untitled (Inis Nua Theatre), Cry it Out (Simpatico Theatre), Outside Mullingar (The Stagecrafters Theater), Calendar Girls (Old Academy Players), and Hairspray (Pennbrook Middle School). Asst. scenic design includes Salt Pepper Ketchup (InterAct Theatre) and The Few (Theatre Horizon). Marie received a B.Arch from Philadelphia University and also works at a local architecture firm in Philly. She enjoys channeling her creative energy through the scenic design process. www.marielasterdesign.com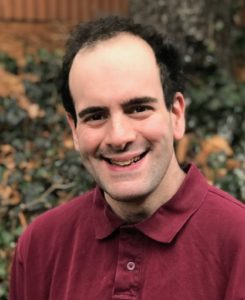 Max Woessner (Crew)