Our 523rd Production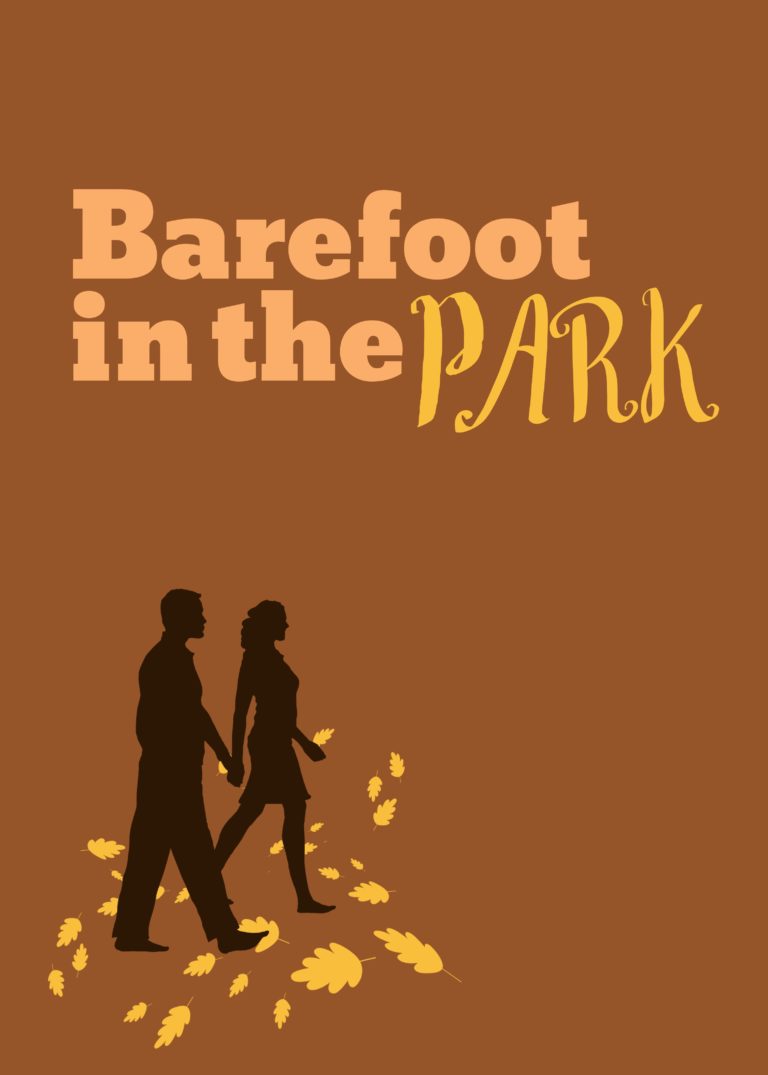 By Neil Simon
Directed by Jane Jennings
January 10th, 11th, 17th, 18th, 19th, 24th, 25th, 26th, 2020
Friday and Saturday at 8:00 p.m., Sunday at 2:00 p.m.

This classic romantic comedy has been charming audiences for over fifty years. When young newlyweds Corie and Paul move into their first apartment, their passion is tested by the problems of New York City living. Add an over-involved mother-in-law, a quirky upstairs neighbor, five flights of stairs, and the wit of playwright Neil Simon, and you have all the elements for a delightful evening of theater.
Meet the Cast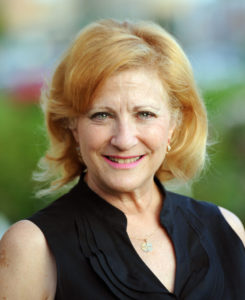 Bonnie Kapenstein as Mother
Bonnie is thrilled to be working with this wonderful director, cast and crew. Her previous roles here include Ruth/Calendar Girls, Val/Looking, Sonia Feldman/Something Intangible, Marmee/Little Women, Bev/Four Weddings & an Elvis, Jo/Chinamen, Christine/The Bad Seed, Jean Louise Finch/To Kill a Mockingbird, Constance/The Constant Wife, Julia/An Act of the Imagination, Beth/Delval Divas, Gabrielle/The Dinner Party, Shirley/Early One Morning at the Rainbow Bar & Grill, and Val/The Quick Fix. She was previously seen in several short one-acts at Haddonfield Plays & Players, a staged reading of Mambo Italiano at Stagecrafters, and productions of Dogfight with Pierrot Productions, It Can't Happen Here for Actors' Net of Bucks County, and You Can't Take it With You at Allens Lane Theatre. Other favorite roles include Masha (Vanya & Sonia & Masha & Spike), Kate (Brighton Beach Memoirs), Eleanor (The Haunting of Hill House), Kate (All My Sons), Maddie (Desperate Affection), Waverly (Recent Tragic Event), Ruth (Blithe Spirit), Clemmie (Seeing Stars in Dixie), Sheila (The Quick Fix), Mrs. Birling (An Inspector Calls), Lola (Theatre District), Lee (Marvin's Room), Charlotte (Moon Over Buffalo), Sheila (The Quick Fix) and Sarah (Beau Jest).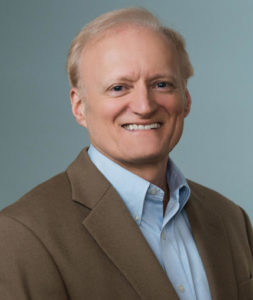 Jerry Jennings as Delivery Man
Jerry is excited to make his first-ever appearance as an actor in a stage play. Although he has performed with an improv comedy team for years, it's a whole different thing to remember lines and cues! Until now, Jerry's involvement in theater has been as an award-winning writer of screenplays, along with non-fiction psychology books and Holocaust memoirs.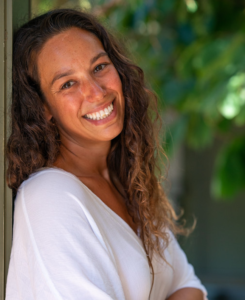 Marisa Block as Corie
Marisa is excited to be back at Old Academy. Favorite past roles include Gloria in Boeing Boeing, Hermia in A Midsummer Night's Dream, Jane in Men are Dogs, and Edward Farpis, the Derelict Former Actor, in her fourth grade production of Revenge of the Space Pandas, Otherwise Known as Binky and the Two Speed Clock. When Marisa is not acting she spends her days jumping up down and waving her arms, as she teaches first and second grade. All my thanks to David for embracing the crazy and picking up slack whenever I'm in a play!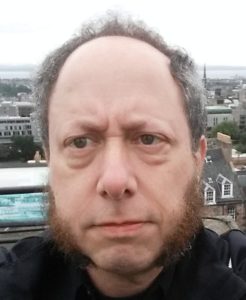 Michael Jeffrey Cohen as Telephone Man
Michael is pleased to work with Jane Jennings again after playing a big stone in Eurydice last year. Michael is on the roster of ComedySportz Philadelphia, having also played for CSz Chicago and CSz NYC. In 2019, he directed Timeprov, an improvised Doctor Who parody, at CSz Theater. MJC graduated from The Second City Training Center in Chicago, and he's taught improv in Philly and NYC. He's also a member of The Savoy Company, a 118-year-old institution devoted to drinking alcohol and to presenting the works of Gilbert & Sullivan. Praise "Bob."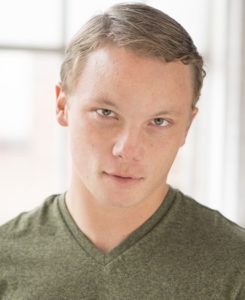 Nolan Maher as Paul
Nolan is returning to the Old Academy stage after appearing in the 2017 Summer One-Act Bonanza. Recent area credits include Much Ado About Nothing (Claudio), Spinning Into Butter (Greg), and The Miser (La Fleche) at The Stagecrafters Theater; The Member of the Wedding (Jarvis) at The Players Club of Swarthmore; and Life in Eight Parts with Sewer Rats Productions as part of the 2018 Philadelphia Fringe Festival. This past summer he directed Where Everybody Says Goodbye for Old Academy's 2019 Summer One-Acts, and previously wrote and directed Greenbacks and Ivory, which was performed in the 2017 Shoebox Short Theatre Festival. Nolan is also a musician who writes and records his own music, and can be seen annually playing guitar for Larry McKenna's house band in the Mount Gretna Summer Concert Series.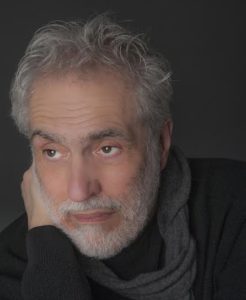 Sam Gugino as Velasco
Sam is delighted to make his Old Academy Players debut. After three decades as an award-winning food and wine writer and author, he studied at Philadelphia's Lantern Theater School under Charlie Delmarcelle and KC Macmillan. Since then he has appeared in Shakespeare in Hollywood (Max Reinhardt), The Diary of Anne Frank (Otto Frank), Inherit the Wind (Mathew Harrison Brady), The Taming of the Shrew (Minola Baptista), Freud's Last Session (Sigmund Freud), The Grapes of Wrath (Jim Casy), Two Things You Don't Talk About at Dinner (Jack), and Titus Andronicus (Titus). As always, he is grateful to his wife, Mary Lee Keane, her love and support.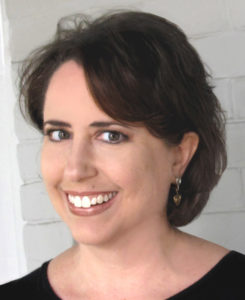 Jane Jennings (Director)
Jane is excited to direct her sixth show at the Old Academy. Directing credits include As It Is in Heaven, Vanya and Sonia and Masha and Spike, Melancholy Play, The Elephant Man, Eurydice, and Much Ado About Nothing. Favorite roles were in Pride and Prejudice and Ten Chimneys, among many others. Her training was at The Academy of Vocal Arts, where she studied classical voice and opera. When not at the theater, she teaches piano lessons at home and at Friends Central School.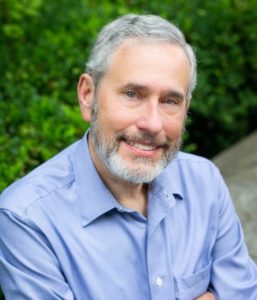 Elliott Rotman (Producer)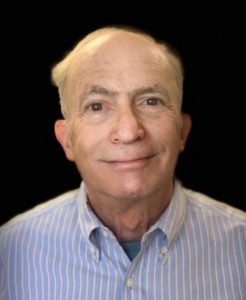 Steven Peitzman (Producer)