Our 529th Production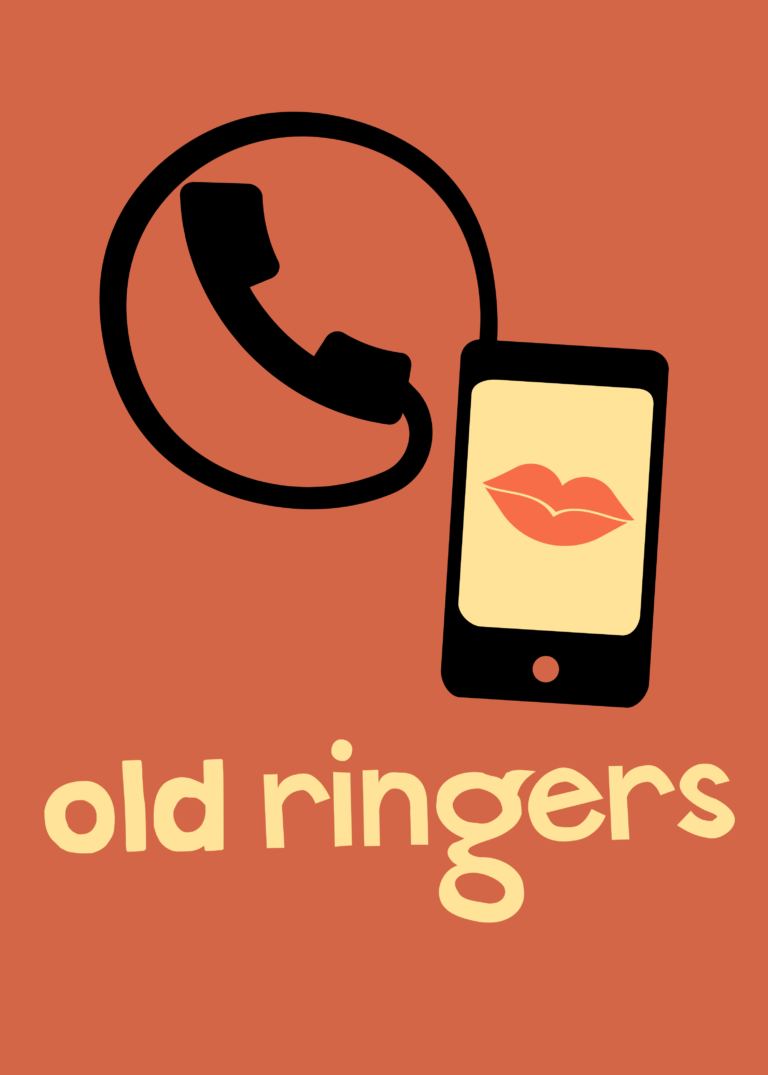 By Joe Simonelli
Directed by Terri Fries Bateman
June 17th, 18th, 19th, 24th, 25th, 26th, 2022
Friday at 8 p.m.; Saturday at 2 p.m. and 8 p.m.; Sunday at 2 p.m.

Meet Diane, Vera, Rose and Kathy Ann, best friends whose friendship buoys them through life's ups and downs. But when retirement and an economic downturn present their own challenges, they scramble to find a creative solution. One hilariously wrong phone call and encouragement from their accountant drives them to a bold new business venture. Mix in a serious-minded daughter and a local cop, and you've got a winning recipe for love and laughter in this farcical yarn.
Meet the Cast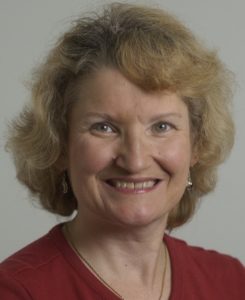 Dale Mezzacappa as Rose
Dale was last seen earlier this season as the horribly racist mother in Wedding Band. She has appeared in many Old Academy productions over the last several decades starting with I Remember Mama in 1998; favorite roles include Sr. Robert Anne in Nunsense, Lady Bracknell in The Importance of Being Earnest, the grandmother in Rabbit Hole, and Aunt March in Little Women. More recent appearances include Suddenly Last Summer and multiple characters in The Elephant Man. An Old Academy Distinguished Member, she prepares the programs for all our shows.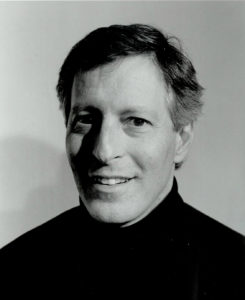 Jim Golden as Harry
Jim debuted as the small-time gangster Uncle Louie in Neil Simon's Lost In Yonkers. He explored the mysteries of communication and existence in David Ives's Sure Thing and The Philadelphia at Old Academy Players, where he also appeared in Almost Maine, Rumors, Earth and Sky, God of Carnage, Looking, and Ripcord. In a stretch he played the confused client in Race at The Drama Group. He was Otto Frank in The Diary of Anne Frank, presented by the Anne Frank Theater Project. The Covid lockdown prevented the opening of Our Town, where Jim was to play Mr. Webb, at the Drama Group, and Colonial's Covid Parking Lot Theatre kept him sane, or not. His last play was the delightful Implausible Claus.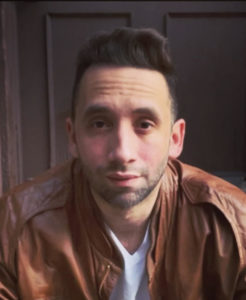 Joseph Cartagena Jr. as Tony
Joseph is thrilled to be making his debut at the Old Academy. Theatre credits include Bernardo (West Side Story), Sammy (Wedding Singer), Albert (Bye Bye Birdie), Spike (Vanya and Sonia and Masha and Spike), Kenickie (Grease). Television/film credits: Ethan (14 Days, short); Daniel (The Killer Closer, I.D. Channel); Papa (Without Wax, short). Thanks & much love to Mom, Dad, Abuela, Francisco, Kaylyn, Channing, friends, cast & crew.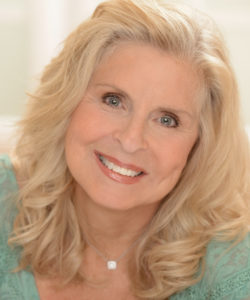 Kimberly Hess as Diane
Kimberly is delighted to be back at Old Academy working again with Terri Fries Bateman and Loretta Lucy Miller. Previous roles at Old Academy were Ida Bolton in Morning's at Seven and Elaine in Calendar Girls. Other credits around the region include roles in Inherit the Wind; The Winter's Tale; Out of Sight, Out of Murder; A Little Murder Never Hurt Anybody; Fools; Book of Days; and Something Intangible. Musical credits include lead roles in Camelot, Seven Brides for Seven Brothers, Showboat, Sound of Music, and Man of La Mancha.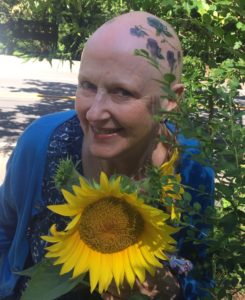 Loretta Lucy Miller as Verna
Loretta Lucy is absolutely delighted to be working with our fantastic director, cast and crew of Old Ringers. What a joy they are! She has been directing for over twenty-nine years and acting for fifty-nine… time does fly when you are having fun! Some favorite shows directed: Purlie Victorious; Morning's at Seven; Angel Street; The Country Girl; The Foreigner; Broadway Bound; Crossing Delancey; Bell, Book and Candle; The Last Night of Ballyhoo; Expecting Isabel; Lost in Yonkers, The Unexpected Guest; and The Mousetrap. Favorite acting roles range from Louisa in The Fantasticks to Queen Eleanor in The Lion in Winter, Kate in The Taming of the Shrew, Kate in All My Sons, Ida in The Cemetery Club, Tess and Fannie in Bermuda Avenue Triangle (twice), Amanda in The Glass Menagerie (twice), and Mrs. Clackett in Noises Off. She thanks her handsome husband, Larry, for all of his wonderful support.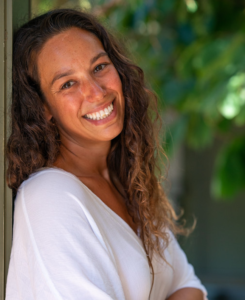 Marisa Block as Amanda
Marisa is always happy to be working with the Old Academy and Teri Bateman. Favorite past roles include Cory in Barefoot in the Park; Gloria in Boeing Boeing; Hermia in A Midsummer Night's Dream; Violet Beauregard in Charlie and the Chocolate Factory; and Edward Farpis, the Derelict, in her fourth grade production of Revenge of the Space Pandas or Binky and the Two-Speed Clock. When Marisa is not acting she spends her days running around with her first graders at The Philadelphia School and running around outdoors as much as possible. Many thanks to David for embracing the craziness that always ensues whenever the play's the thing.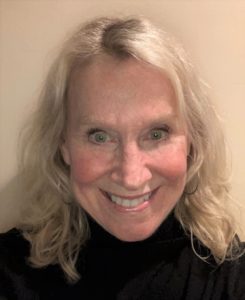 Susan Mattson as Kathy Ann
Susan is excited to return to Old Academy Players after this winter's performance in Vernal Rites. It's great to be back! Favorite roles include Mrs. Mullin in Carousel at The Media Theatre; Carole, the mayor (and other roles) in 26 Pebbles, the true story about Sandy Hook; Jean Horton in Quartet; Ana in The Clean House; Bernarda Alba in The House of Bernarda Alba; Birdie in The Little Foxes; Madame Pernelle in Tartuffe; and finally, Judith Meade in Vernal Rites.
Many thanks to Terri for this fun opportunity and to my family and friends for their love and support.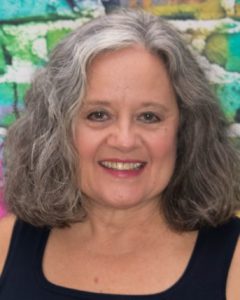 Terri Bateman (Director)
Terri has been involved in theater since high school. North Light Players roles include: The Music Man (Maude Dunlop), You Can't Take It With You (Penny Sycamore), Arsenic And Old Lace (Abby Brewster), Ten Little Indians (Ethel Rodgers), Father of the Bride (Delilah), Lemonade (Edith Northrup). Old Academy roles include: Nunsense (Sister Nonpublic), One Flew Over The Cuckoo's Nest (Party Girl), Hogwash! (Karen), Exit Date (Victoria/Evelyn), All in the Timing (Mrs. Trotsky), Seniors of the Sahara (Fannie Green), Minor Demons (Carmella Delgado), Incorruptible (Peasant Woman), The Rose Tattoo (Flora), You Can't Take It With You (Penny Sycamore), Bermuda Avenue Triangle (Angela Bruno), An Empty Plate in the Café du Grand Boeuf (Louise), In the Jar (Firefly), The Interview (Mental Patient/Head Nurse), Nancy Frick's original play Waiting to be King (Anna), Planet Radio (Karen), Looking (Nina), The Chocolate Affair (Green M&M), and Standing Tall (Eva). Terri also played Celia in the much lauded Calendar Girls in 2019.
This is the second show from playwright Joe Simonelli that Terri has directed at the Old Academy. Her first was Men Are Dogs. Terri has been a movement instructor for the last 10 years in the Children's Art Program at OA and has been in several Fringe Festival original shows since 2006. Terri is happy to work with such a wonderful, talented cast on Old Ringers. Much love to the cast, crew, and producers.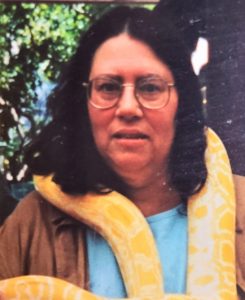 Joan Shupp (Producer)
Joan is thrilled to be back at the Old Academy. It's wonderful to be right back in the thick of things after the winters of our discontent. Joan has been involved in many productions at Old Academy in roles ranging from co-chair of Hospitality, props and scenery for 9 years with the Children's Arts Program, lights and sound operator, Recording Secretary of OAP, and producer of several shows including Streetcar Named Desire, the fun and fabulous Calendar Girls, and most recently, Agatha Christie's Unexpected Guest, the last two directed by Loretta Lucy Miller. She is delighted to be working with Lolu again, as well as many other old and new friends, and especially Terri Fries Bateman. She is happy to be working with her husband again amid the laughter, the music, and the roar of the greasepaint.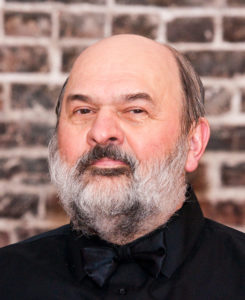 Randy Shupp (Producer)
Randy is delighted to be working with the delightful and talented Terri Bateman and co-producing again with his charming wife Joan. Previously they co-produced for Loretta Lucy Miller on Calendar Girls and Unexpected Guest and for our dearly departed J.P. Parrella on Streetcar Named Desire. Randy proudly served Old Academy as a Vice-President and as various committee chairs and co-chairs. His first appearance as an actor was as Marcus Leicus in A Funny Thing Happened on the Way to the Forum, followed by (in no specific order) Peter Ravenswaal in Wrong Turn at Lungfish, Sydney Greenstreet in Ten Chimneys, a couple roles in Twelfth Night and in various One Acts. In 2008, he met his first professional musical partner at OA, Don Kawash, and went on to appear in many OA Christmas musical revues.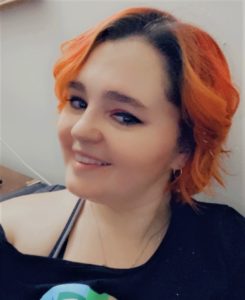 Channing Whisnant (Stage Manager)
This is Channing's first production with Old Academy Players, and she is so excited for the opportunity to work with such a historic playhouse. Prior to joining the production team of Old Ringers, Channing grew and honed her skills with the Pirates of Fortunes Folly starting in 2018. She also performed with the New Jersey Renaissance Faire during the 2018 and 2019 seasons, and during 2019 she served as an Assistant Stage Manager for the Faire season. She would like to thank her partner Joseph for supporting all her artistic endeavors.