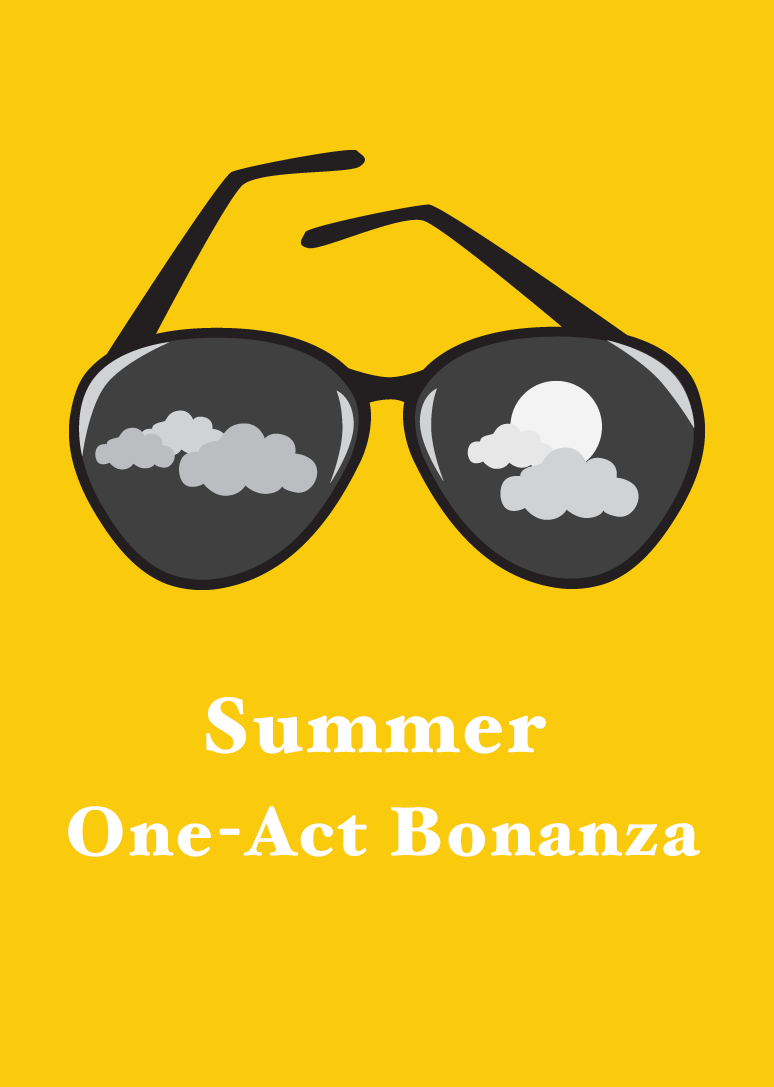 Directed by friends of Old Academy
July 12th, 13th, 14th, 19th, 20th, 21st, 2019
Friday and Saturday at 8:00 p.m., Sunday at 2:00 p.m.

It's another summer of one-act hilarity! This year we are featuring more new comedies, new directors and original scripts from our talented members. Join us for a fast-paced evening of short plays designed to put a smile on your face.

A Good Heart by Daniel Jankauskas
Directed by Dale Mezzacappa
Featuring Norma Kider and Marc Johnson
Back to the Drawing Board by Nancy Frick
Directed by Georgina Bard
Featuring Sarah Labov, Joel Rosenwasser, Helga Krauss, Norma Kider, and Douglas Tague
Deer Playrite by Rob Rosiello
Directed by Jeff Hunsicker
Featuring Leigh Jacobs and Annie Hnatko
In the Eye of the Beholder Written & Directed by Rick Sivers
Featuring Jo Johnson, Leah O'Hara, Elliott Rotman, Cynthia Young, Steven Peitzman, and Douglas Tague
The Font of All Knowledge by Lauri & Leigh Jacobs
Directed by Lauri Jacobs
Featuring Dani Kennedy, Kelci Schlierf, and Leigh Jacobs
This is What's Left by Michael Murphy
Directed by Megan Murphy with Assistant Director Hunter Robinson
Featuring Jamaal White, Jael Marie, and Blanca Beadle
Where Everybody Says "Goodbye" by Courtney Bambrick
Directed by Nolan Maher
Featuring Cynthia Young, Kelci Schlierf, Leah O'Hara, Elliott Rotman, Annie Hnatko, Jo Johnson, Joel Rosenwasser, and Joe Crosley
(Note: The One-Act Bonanza is a special additional production each year, and not part of the season subscription package.)
Meet the Cast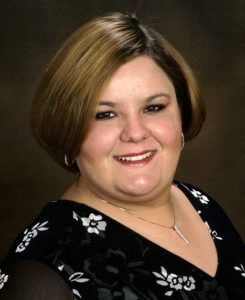 Annie Hnatko as Abby (Deer Playrite), Mary/Charlene (Where Everybody Says "Goodbye")
Annie is thrilled to return to the Old Academy Players stage. She studied Music Education at West Chester University and Opera Performance at the Academy of Vocal Arts. She has been active in theater, opera and concert singing for over 30 years. Her favorite roles include, "The Witch" (Into the Woods), "Musetta" (La Boheme), "Anna Maurant" (Street Scene), and "Peppermint Pattie" (You're a Good Man, Charlie Brown). She had the privilege to perform the role of "Erzulie" (Once on This Island) for the official opening of the Venice Island Performing Arts Center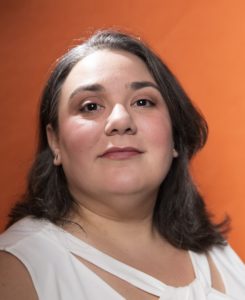 Blanca E. Beadle as Morgan (This is What's Left)
Blanca makes her return to the stage after more than a decade away from acting. Blanca found her way back and joined the Old Academy family in 2016. Since she's assisted with lights and sound for Who's Afraid of Virginia Wolfe, Men Are Dogs, and past One Acts. In 2017's Summer One Acts she fulfilled a life long dream by directing Juggling Act. Blanca is very excited to take on the roll of Morgan in This is What's Left. She has a strong connection to both the play and the character. A disorganized organization specialist may seem like an oxymoron to most, but to someone with severe ADHD who has built a career in the rather straight-laced corporate world, this is a reality she's familiar with.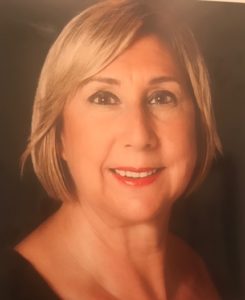 Cynthia Young as Susan (In the Eye of the Beholder), Martha (Where Everybody Says "Goodbye")
This is Cynthia's first time performing with Old Academy Players and she is honored to have been cast in two of the One Act Bonanza plays, Susan in The Eye of the Beholder and Martha in Where Everyone Says "Goodbye". Past performances include Myrna Hobsnagle in The Christmas Express, Ruth Condomine in Blithe Spirit, Joy Partridge in A Partridge in a Palm Tree (all with Bridge Players Theatre Company), Emma Cristano in Over the River and Through the Woods (Spotliters Theatre Company), Elizabeth Almond in The Heiress (Langhorne Theatre Company) and most recently Edith Lambert in Never Too Late (DCP Theatre Company). Cynthia is a classical pianist and also plays guitar and violin. In addition to working full time in the healthcare industry, she has two music programs in New Jersey where she teaches students. Cynthia has three amazing children, DJ, Nate and Emilyrose; a wonderful almost daughter-in-law, Keely; a beautiful grandson, Lincoln Parker; a German Shepherd who thinks she is human, Violet; and the most amazing soulmate in the entire world, Arthur. She dedicates every performance to these wonderful people in her life.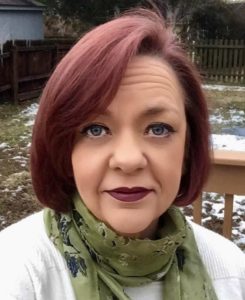 Dani Kennedy as Jen (The Font of All Knowledge)
Dani has been involved in theatre for almost 30 years. Favorite roles include Ouiser in Steel Magnolias and Steele in A Piece of My Heart. Directing credits include Doubt, Art, and Of Mice and Men.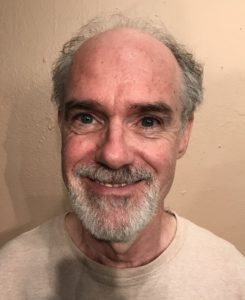 Douglas Tague as Older Man (Back to the Drawing Board), Al (In the Eye of the Beholder)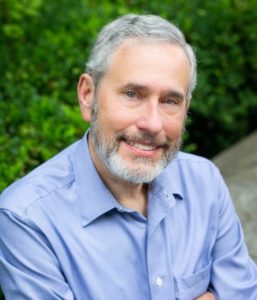 Elliott Rotman as John (In the Eye of the Beholder), Dennis/Joe (Where Everybody Says "Goodbye")
Elliott has performed in various OA productions such as Elephant Man and The Fourth Wall as well as Summer One-Acts and Holiday musicals. Other shows have been with Stagecrafters, Allens Lane Theater, Jenkintown Music Theater, Drama Group, and the Savoy Company. The Summer One-Acts are always a lot of fun. Love to Elissa.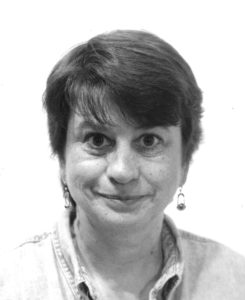 Helga Krauss as Viv (Back to the Drawing Board)
Helga, a Distinguished Member, has been involved with Old Academy for eighteen years. She has previously directed, among others, Two Dozen Red Roses, Return Engagements, Relative Values, The Constant Wife, Murdering Marlowe, The Countess, Doubt, Wedding Belles, and The Pearl. Production credits include To Kill a Mockingbird, The Member of the Wedding, An Ideal Husband, The Miracle Worker, A Midsummer Night's Dream, Little Women, A Streetcar Named Desire, The Taming of the Shrew, The Importance of Being Earnest, The Lion in Winter, Twelfth Night, and A House With No Walls. Among her memorable performances as an actor are The Price and For Goodness Sake. Helga is active as a member of the production committee and is the theater's treasurer.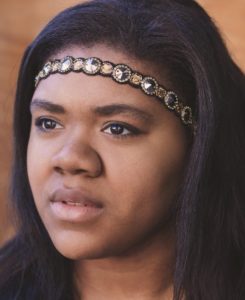 Jael Marie as Alex (This is What's Left)
Jael (formerly listed as Jael Brown) is ecstatic to return to the OA stage for the third time. She began acting as a curious and theatrical toddler, instantly dazzled by the stage that lit up before her. That passion led her to pursue a BFA in Acting at the Savannah College of Art & Design and a career, currently based here in her native city of Philadelphia, on both the stage and screen. Jael's undying love and devotion for performance have afforded her many opportunities to appear in productions such as: Our Town, IN: A Look Into the World of Autism, The Rocky Horror Show, and A House with No Walls, her debut show at OA. When not on the stage or screen, Jael can be found working as a teaching artist throughout and outside of Philadelphia and as a freelance and studio makeup artist.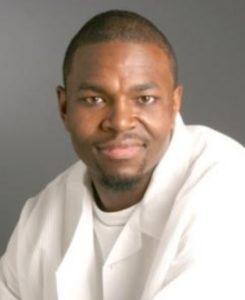 Jamaal White as Taylor (This is What's Left)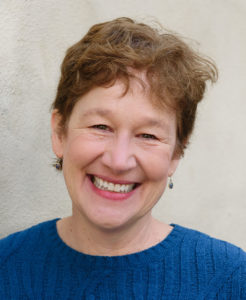 Jo Johnson as Kathleen (In the Eye of the Beholder), Tess/Joanne (Where Everybody Says "Goodbye")
Jo is excited to be making her acting debut after a long hiatus from the theater. Regional Stage Management and technical credits can be found in the archives of The Oregon Shakespeare Festival, Trinity Repertory Theater, Milwaukee Public Theater, Mill Mountain Playhouse, Alabama Shakespeare Festival, and Studio Arena Theater. She completed her BA in Theater from the University of Wisconsin Eau Claire and MFA in Stage Management from the Professional Theater Training program at University of Wisconsin Milwaukee.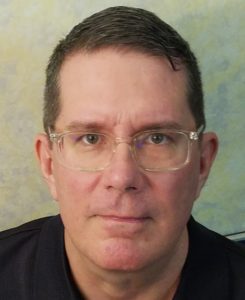 Joe Crosley as Barry/Charles (Where Everybody Says "Goodbye")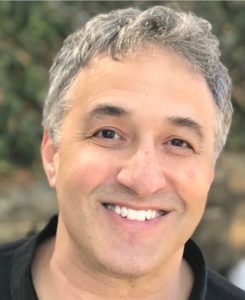 Joel Rosenwasser as Dave (Back to the Drawing Board), Martin (Where Everybody Says "Goodbye")
Joel is happy to make his debut with Old Academy Players. He has performed and produced locally and in Chicago and Dallas. Trained at HB Studio in NYC. Favorite roles include Roger De Bris (Producers), Moonface Martin (Anything Goes), George Banks (Mary Poppins), Rooster Hannigan (Annie), Scarecrow (Wizard of Oz), Audrey 2 (Little Shop of Horrors), Mr. Sowerberry (Oliver!), Mr. Mayor (Seussical), Chris (All My Sons), Danny Zuko (Grease), Prez (Pajama Game), Lightoller (Titanic), Lord Savage (Jekyll & Hyde) and Hamlet (Hamlet Cubed). Joel has truly enjoyed his first time working with all of the fun and talented cast and crew at OAP!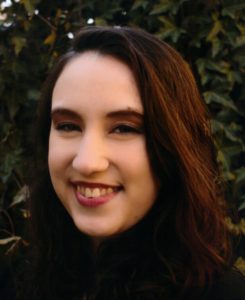 Kelci Schlierf as Heather (The Font of All Knowledge), Rita (Where Everybody Says "Goodbye")
Kelci is a Philadelphia based actor, director and stage manager. She currently works as Associate Artistic Director of Sewer Rat Productions. She holds a B.A. in Theatre from SUNY Oswego, where she also directed on the mainstage. Kelci is an advocate for feminism and social change and believes in making art that reflects that. Directing credits include The Pillowman (SUNY Oswego), Children of Eden (Deegan Children's Theatre), and Sonder's Settlement (Staged Reading at Sewer Rat Productions). Acting credits include Abram in R&J (Purplecabbage Productions), Angelique in The Haunting of the Imperial Theatre (Bistro Romano), Agave in The Bacchae (Gorilla Repertory Theatre) and Mrs. Boyle in The Mousetrap (SUNY Oswego).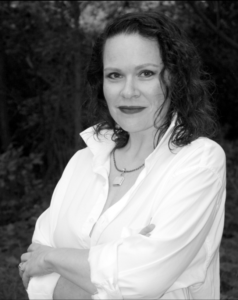 Leah O'Hara as Becky (In the Eye of the Beholder), Janice/Cass (Where Everybody Says "Goodbye")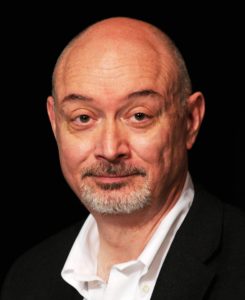 Leigh Jacobs as Peter (Deer Playrite), Boss (The Font of All Knowledge)
Leigh thinks of the Summer One Act Bonanza at Old Academy Players the way other people think of the beach and backyard barbeques: a high point of the summer. He and his talented wife, Lauri, wrote The Font of All Knowledge in this year's Bonanza. He's directing Our Lady of 121st Street later in the upcoming season at Old Academy. As a regular on area community theater stages, Leigh's favorite roles include Frost/Nixon (Swifty Lazar) and Other Desert Cities (Lyman) on the Players Club of Swarthmore Main Stage, Death and the Maiden (Roberto) and The Goat or Who is Sylvia? (Martin) on the Players Club of Swarthmore Second Stage, and God of Carnage (Martin) here at Old Academy.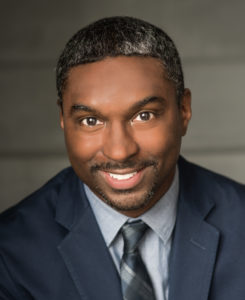 Marc Johnson as Lewis (A Good Heart)
This is Marc's second time on stage doing Old Academy Players' Summer One-Act Bonanza. Marc has acted in and directed plays around the Philadelphia area, including with The Drama Group and Allens Lane Art Center.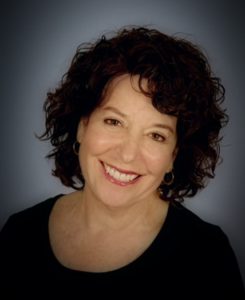 Norma Kider as Martha (A Good Heart), Tina (Back to the Drawing Board)
Norma is delighted to perform on the OAP stage again. Her training at the Walnut Street Theater was the kickstarter to the amazing world of community theater. Recent favorite plays include: Moon over Buffalo, Arsenic and Old Lace, Rumors, Fiddler on the Roof, Jake's Women, Vanya and Sonia and Masha and Spike, and The Complete Works of William Shakespeare (Abridged) [Revised]. Thank you audience member for supporting community theater!!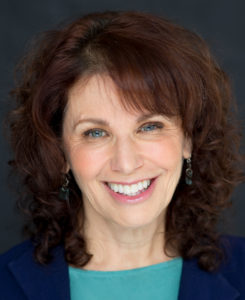 Sarah Labov as Angie (Back to the Drawing Board), One-Act Bonanza Co-Producer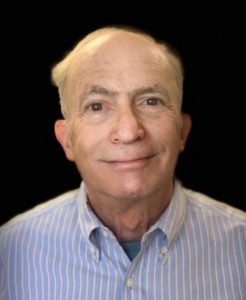 Steven Peitzman as Ron (In the Eye of the Beholder)
Steven is a partly-retired physician and medical historian with Drexel University, and a long-time theater enthusiast. But his interest in moving from audience to stage–however minimally–is recent, and he has enjoyed some classes at Lantern Theater. He has used the "Readers' Theater" format in his teaching, and worked with many fine actors gigging as "standardized patients." Steven is an OAP member and subscriber. He has lived in East Falls or nearby Germantown since his student days, and is active in the East Falls Historical Society. He is grateful for the opportunity to be part of an OAP production.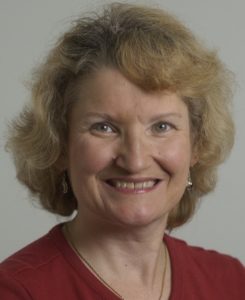 Dale Mezzacappa ((Director — A Good Heart))
Dale has appeared in many productions at Old Academy over two decades. Favorites include I Remember Mama, Ravenscroft, The Winslow Boy, Charley's Aunt, Rabbit Hole, Little Women, The Importance of Being Earnest, Suddenly Last Summer, and The Elephant Man. She has also produced many shows and does all our programs. This is her third time directing in the One Act Bonanza.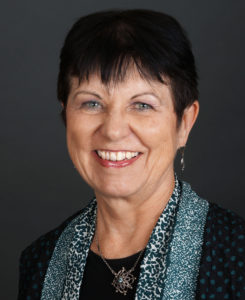 Georgina Bard (Director — Back to the Drawing Board)
Georgina has been directing for a number of years in the Philadelphia area. Her passion to inspire others by dramatizing stories about real people led her to found Beacon Theatre Productions in 2011. She has directed and written plays for Beacon and will direct a new play about Lucrecia Mott in January 2020, bringing to light one aspect of the struggle toward women's right to vote. This is Georgina's first time working with Old Academy and she is grateful for the opportunity to work with such a great group of people. Special thanks to Nancy and Sarah.
Hunter Robinson (Asst. Director — This is What's Left)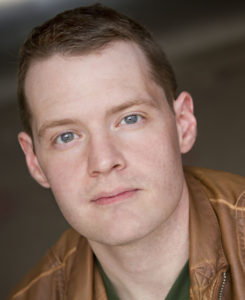 Jeff Hunsicker (Director — Deer Playrite)
Jeff is delighted to be working with Old Academy Players for the first time! Previous directing/assistant directing credits include Ordinary Days (Magic Circle), Honeymoon in Vegas (The Dramateurs), and a couple of Shel Silverstein one-acts (Spring-Ford Community Theatre). He also has many acting credits throughout the Philadelphia and Wilmington areas. Training: NYU Tisch School of the Arts, B.F.A. in Theatre. Many thanks to my phenomenal cast and to Nancy, Sarah, and the whole hardworking crew.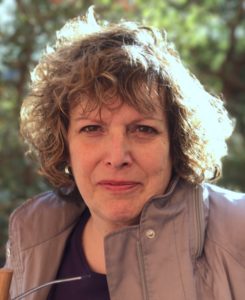 Lauri Jacobs (Director — The Font of All Knowledge)
Lauri is so happy to once again be involved in the Summer One Acts. Though she's appeared on the Old Academy stage in the past, this is her first foray into directing. Font of All Knowledge is a piece she and her talented husband Leigh co-wrote and it's near and dear to her heart. She's grateful to Old Academy for allowing her to bring it to life. And many thanks to our producers Nancy and Sarah for their Herculean effort!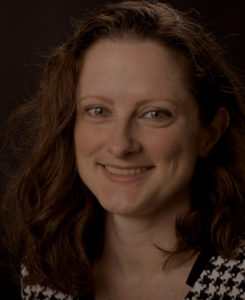 Meg Murphy (Director — This is What's Left)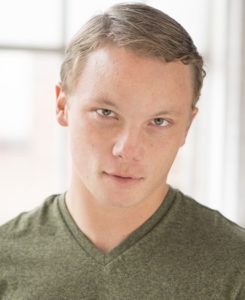 Nolan Maher (Director — Where Everyone Says Goodbye)
Originally born and raised by the beach in southern New Jersey, Nolan has been in Philadelphia for the past five or so years. Past directing experience: Greenbacks and Ivory (also wrote) as part of the 2017 Shoebox Short Theatre Festival at the Venice Island Performing Arts Center. Recent area acting experience: Much Ado About Nothing (Claudio), Spinning Into Butter (Greg Sullivan), The Miser (La Fleche) at The Stagecrafters Theater; The Member of the Wedding (Jarvis) at The Players Club of Swarthmore; Crossroads Bar (Paul) and Surprise (Peter) as part of Old Academy's 2017 One-Act Bonanza. When not in the theater, Nolan can be seen playing occasional gigs around the tri-state area. He thanks his cast and producers for all their hard work, help, and dedication.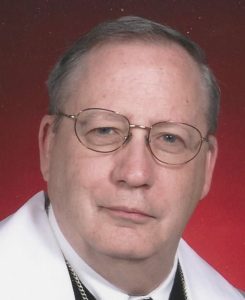 Rick Sivers (Director — In the Eye of the Beholder)
Rick has been writing plays and having them produced on stage since his college days while earning a degree in Speech and Theater at SUNY Oswego. A 55-year member of the Oswego Players, Inc., one of the oldest community theaters in continuous operation in New York State, he has served as an officer of the group, acted, designed, directed and written numerous plays for them, as well as public recreation programs, schools and churches. He retired in 2014 after nearly 40 years of active ministry in the United Methodist Church. He has traveled extensively in England and Europe, is a lover of the Middle Ages and has made a study of the relationship between religions and the arts. This is his first show with Old Academy, having moved to the Philadelphia area last year.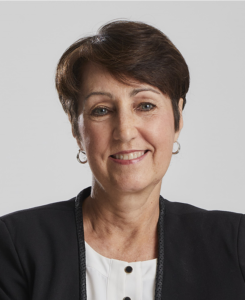 Nancy Frick (One-Act Bonanza Co-Producer)
Nancy has been part of the One-Acts since their beginning. She loves the challenge of getting so many shows onto the stage in so little time, and if her own work is among them, better still. Nancy is a published playwright, a past Old Academy president and an occasional director who last directed Who's Afraid of Virginia Woolf? Special thanks to One-Act co-producer Sarah Labov who makes it all so much fun and brings such great creative energy to the production.