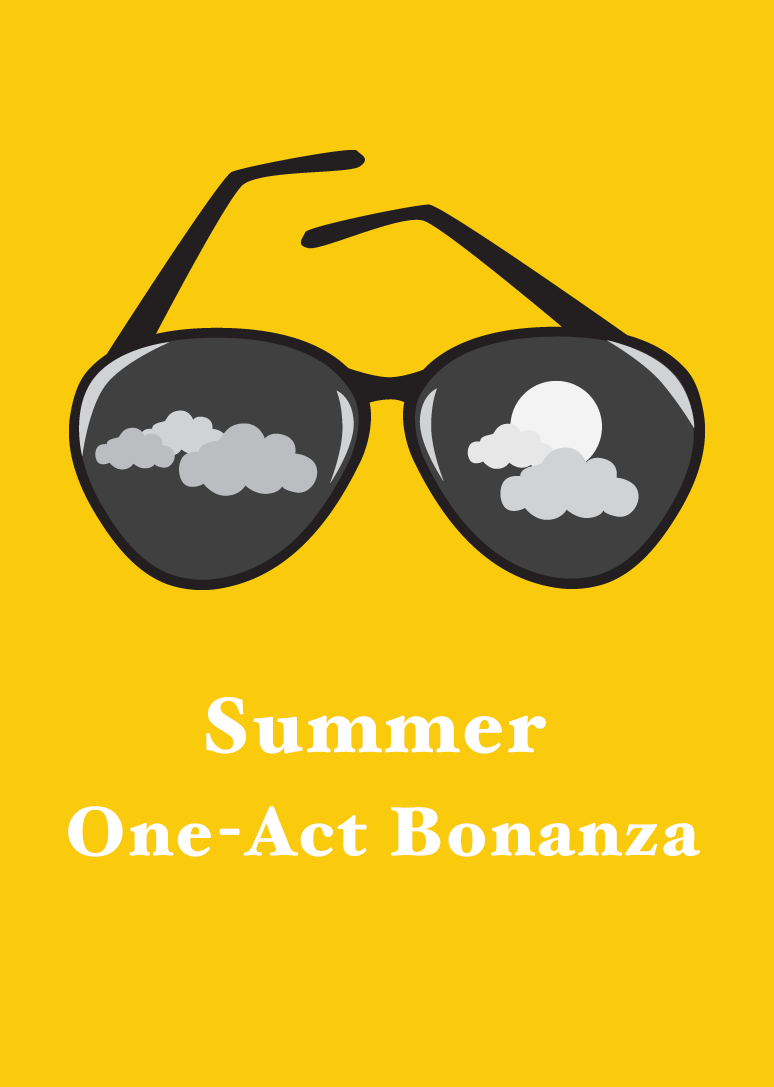 By John McDonnell, Ken Preuss, Gwen Armstrong Barker, Nancy Frick, Rob Rosiello
Directed by Norma Kider, Brendan Sterling, Lorraine Barrett, Elliott Rotman, Rob Rosiello, Annie Hnatko
July 14th, 15th, 16th, 21st, 22nd, 23rd, 2023
Friday and Saturday at 8:00 p.m., Sunday at 2:00 p.m.

Every summer we feature new comedies, new directors and original scripts from our talented members. Join us for a fast-paced evening of short plays designed to put a smile on your face.
---
(Note: The One-Act Bonanza is a special additional production each year, and not part of the season subscription package.)
Meet the Cast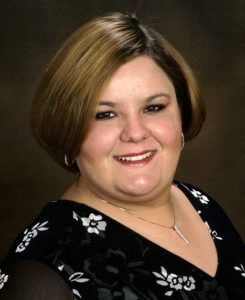 Annie Hnatko as Vicky
Performing in "Love Bite"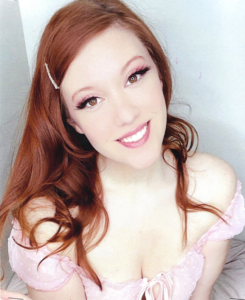 Ashley Wright as Dr. Finch
&

Terra

Performing in "Memories of Mickey and Gino" and "Genesisters" | Ashley is a writer, film maker, actress, and purveyor of dark comedy. Growing up against the backdrop of Jerry Falwell's conservative Lynchburg, VA, Ashley found a voice in fundie snarking, satire, and promoting the gay agenda. Her work has been seen at notable LGBTQ film festivals such as Outfest in Los Angeles and NewFest in NYC. She has been referred to as "satan" by a few, and "evil feminist" by many.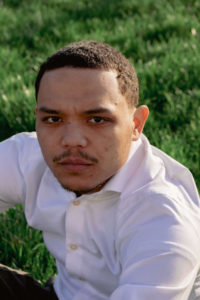 Benjamin Jones as Ray
Performing in "Science Friction"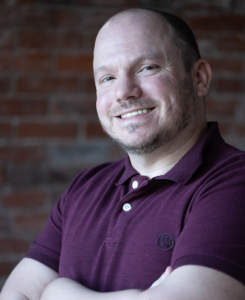 C.J. Musial as Stephen
&

Jason

Performing in "Our Own Little World" and "Love Between The Dryer Sheets" | CJ began studying acting at Renee Weisband's Acting Studio in September 2021. He works full time for the Commonwealth of Pennsylvania at the Department of Human Services as an Income Maintenance Caseworker. Acting has always been an interest to him and now it has become one of his greatest passions. He started his theatre experience doing backstage work as a Sound Operator for ActorsNet in spring 2022 and 2023. He first performed on stage in ActorsNet's production of "King Lear" in the summer of 2022.
Isaura Sanguinetti as Daisy
Performing in "Science Friction" | Isaura is a graduate of Temple University with a B.S. in Architecture and theater minor. She has appeared on three seasons of TUTV's #1 sketch comedy show TempleSMASH. When she's not performing, Isaura indulges in her love of photography. She's so excited to debut as Daisy at Old Academy Players and to be back on stage after a one-year hiatus. She would like to thank her wonderful family for their endless support, love, and encouragement!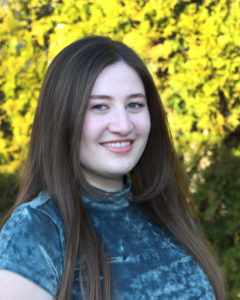 Josie O'Connell as Penny
Performing in "Genesisters" | Josie is thrilled to be making her debut with the Old Academy Players! This production is particularly meaningful to her as it marks her first time back on stage since the events of 2020. Favorite past roles include Rachael in Appropriate and Jack's Mother in Into the Woods at Pitt, as well as Cecily in The Importance of Being Earnest at Upper Dublin High School (directed by the singular Nicole Gerenyi!). She attended the University of Pittsburgh, where she earned a B.A. in Theatre Arts. Her greatest passion in life is spoiling her pandemic puppy Pippin.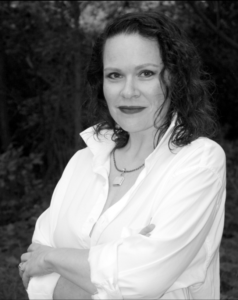 Leah O'Hara as Natalie
Performing in "Love Between The Dryer Sheets" | Leah (She/Her) is excited to grace the stage once again at Old Academy Players. Most recently you could see her as Jessie in Sweat. Some of her other favorite rolls have been Mrs. White in Clue at Players Club of Swathmore, Inez Serrano in No Exit at The Village Players of Hatboro, Romaine in Witness for the Prosecution and Beatriz in Much Ado About Nothing at The Stagecrafters, and Ileen in the Philadelphia premiere of Rasheeda Speaking at Allen's Lane Theater. She would like to thank her family and friends for all of their loving support.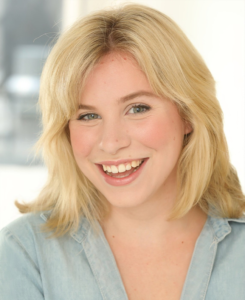 Lisa Sims as Rory
Performing in "Genesisters" | Lisa is glad to be performing in her second role to date with Old Academy Players, as Rory from Genesisters. Her first show was this past spring as the neurotic bride-to-be, Amy, in Sondheim's Company, also with director Annie Hnatko. It was a total blast with a wonderful cast and crew. Here's to more shows at this awesome theater!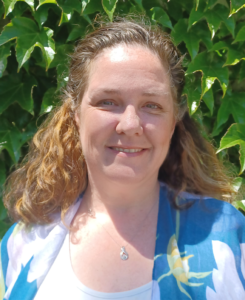 Liz Lydon as Carmen
Performing in "Genesisters" | Liz is very excited to join the gang at Old Academy! Liz has been involved both on and offstage for more years than she would care to admit. Favorite roles include Adelaide (Guys and Dolls), Bakers Wife (ITW), Mary (DBPLSRFU), Little Becky Two Shoes (Urinetown) and Miss Liz (Chalfont Musical Players). Thank you to Annie for this opportunity and Endless thanks to my friends and family that support her in countless ways especially her mom, brother and handsome husband.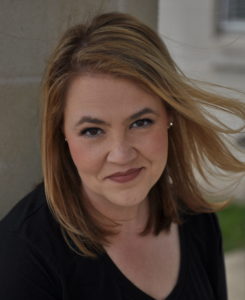 Nicole Gerenyi as Justine
Performing in "Our Own Little World" | Don't be fooled by Nicole Gerenyi's on stage character, she is a dog lover at heart! You can find her spending time with her two dogs when she isn't teaching or directing theatre during the school year. She is tickled pink to share this experience with a former student in one of the other one-acts.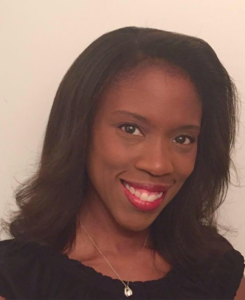 Nyiema Lunsford as Jillian
Performing in "Love Between The Dryer Sheets" | Nyiema is thrilled to be returning to Old Academy Players's stage as Jillian Jerome in Love Between the Dryer Sheets. She was last seen as Cynthia in OAP's Sweat. She is currently performing as Jordan Baker in R5 Production's radio play of The Great Gatsby. She is an active member of ActorsNet's Play Reading Committee. Other ActorsNet credits include: The Big Bad Wolf (Girl 2), Dear Brutus (Lady Caroline), Seven Keys to Baldpate (Myra Thornhill), and Miss Bennet: Christmas at Pemberley. (Anne de Bourgh). Other stage credits include: Nurse in Langhorne Players's A Kid Like Jake and various play readings.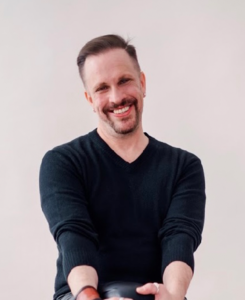 Rob Rosiello as Dracula
Performing in "Love Bite" | Rob holds a master's degree in theatre from Villanova University, and stage credits include: Tilden, Buried Child; Trip, Other Desert Cities; Charlie, Other Letters; Jack Ross, A Few Good Men; Little Charles, August: Osage County; Stevie, Good People; Alfred Lunt, Ten Chimneys and Louis in the Barrymore Award winning ensemble of Angels In America Parts I & II. During the Pandemic, Rob lent his vocal talents to R5 Productions and their radio adaptations: Time Traveler, THE Time Machine; Trip, Other Desert Cities; Howie, Rabbit Hole; and Alan in God Of Carnage.
Sally Lomanno as Waitress
&

Maggie

Performing in "Love Bite" and "Memories of Mickey and Gino" | Sally has recently reclaimed her interest in acting and has been fully engaged in three different acting programs. She feels very honored and completely delighted to have a part in the Summer One Act Bonanza at the historic Old Academy Players.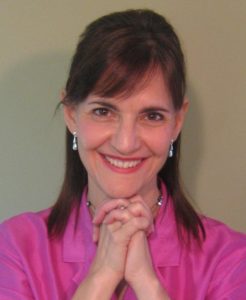 Susan Blair as Lauren
&

Kate

Performing in "Our Own Little World" and "Memories of Mickey and Gino" | Susan Blair has long been active in PA & NJ theaters and is delighted to return to OAP! Most recently she played Hertha Ayrton in The Half-Life of Marie Curie at ActorsNet of Bucks County and Grandma in Billy Elliot at Broadway Theatre of Pitman. Previously at OAP: Calendar Girls (Chris), Mornings at Seven (Aaronetta). Other roles: 'Night Mother (Thelma), August: Osage County (Violet), A Little Night Music (Madame Armfeldt), Cabaret (Fraulein Schneider), King Lear (Goneril), Third (Laurie), Beauty Queen of Leenane (Maureen), The Heiress (Aunt Lavinia), 33 Variations (Gertie), Angel Street (Bella), Copenhagen (Margrethe). Love to Mort.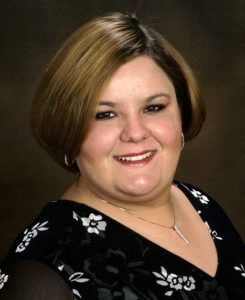 Annie Hnatko (Director: Genesisters)
Annie is thrilled to return to the Old Academy Players director's chair. She studied Music Education at West Chester University and Opera Performance at the Academy of Vocal Arts. She has been active in theater, opera and concert singing for over 30 years. Her favorite roles include, "The Witch" (Into the Woods), "Anna Maurant" (Street Scene). She frequently performs with the Pennsylvania Lyric Opera Theater and the Star Players of Philadelphia.
Brendan Sterling (Director: Science Friction)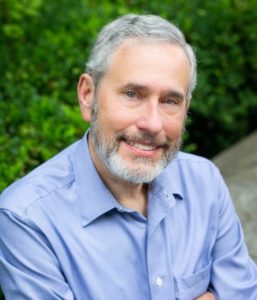 Elliott Rotman (Director: Memories of Mickey and Gino)
This is Elliott's second time directing for Summer One Acts, always a fun event. It's great to be involved again with theater, post-pandemic. He has performed in a number of OA main season productions as well as music themed shows, and One Acts. Other venues have included Stagecrafters, Allens Lane Theater, Drama Group, Savoy Company, Jenkintown Music Theater, and Concert Operetta Theater.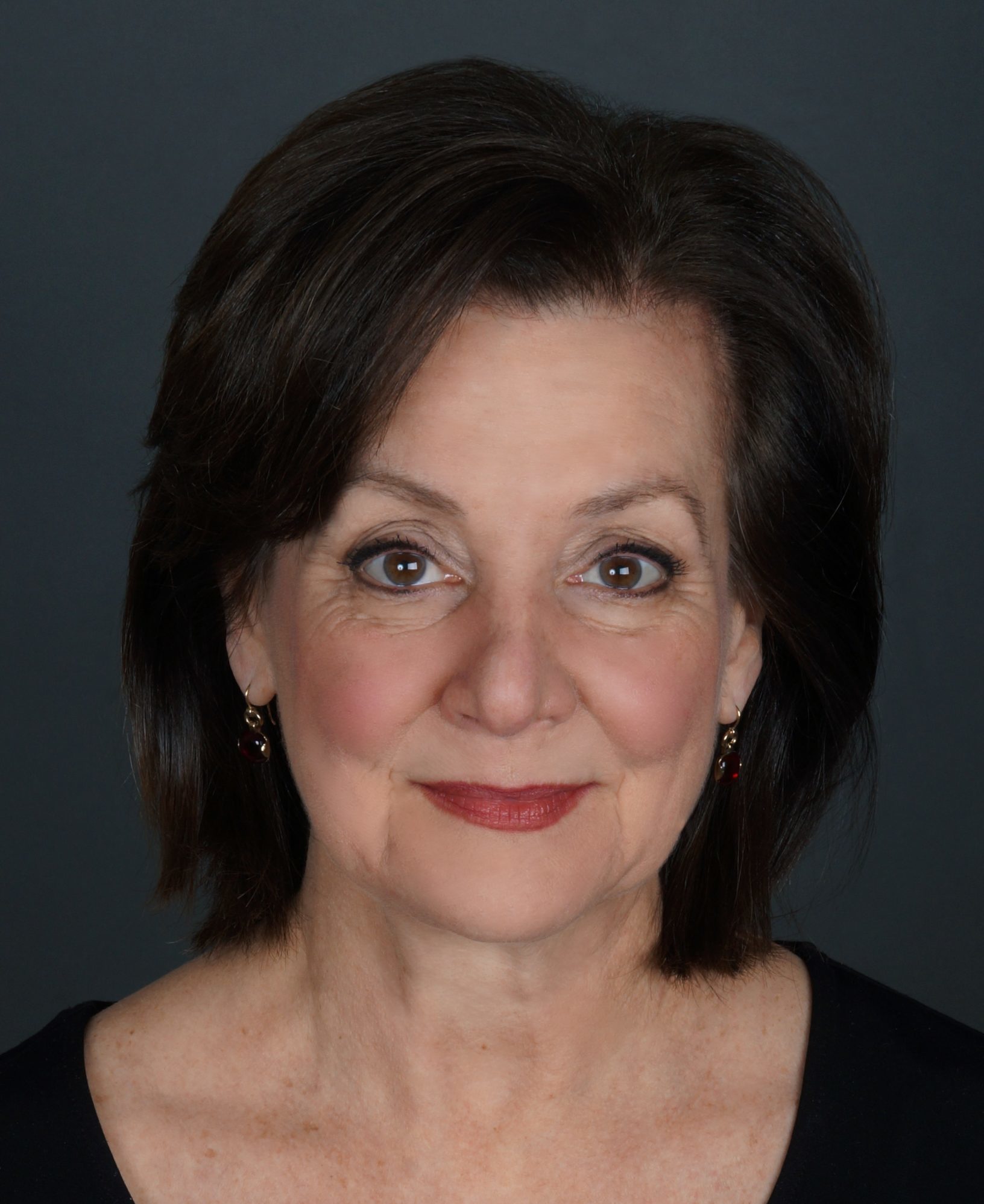 Lorraine Barrett (Director: Our Own Little World)
Lorraine has performed as an actor/singer for more years than she cares to admit. Most recently, she understudied Big Mama in Cat on a Hot Tin Roof at the Walnut Street Theatre. Other stages include OAC (Buried Child), Players Club of Swarthmore, Town and Country Playhouse, Wilmington Drama League and the South Camden Theatre Company in roles ranging from the pill-addicted Violet in August: Osage County to a toothless Peasant Woman in Incorruptible. She holds an MFA in acting, and has directed in local and university theatre. Former life: member of the original Broadway cast of Joseph and the Amazing…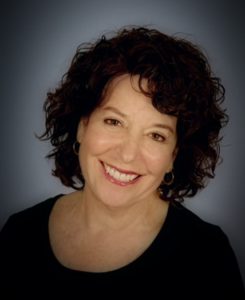 Norma Kider (Director: Love Bite)
Norma is delighted to return to the director's seat for the 2023 Old Academy Players One-Act Bonanza. Last year was her first opportunity to be on the "other side." It was a very positive experience directing Epiphany by David MacGregor. She first connected with OAP in Sept. 2009. She was Aunt Ev in The Miracle Worker. Her most recent acting role was in The Cemetery Club at Colonial Playhouse portraying Doris. She is also part of the Anne Frank Project which is directed by Carla Childs.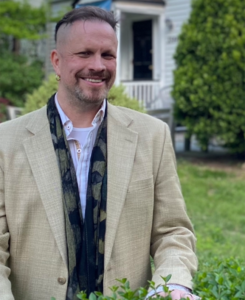 Rob Rosiello (Director: Love Between The Dryer Sheets)
Rob holds a master's degree in theatre from Villanova University, and his directing credits include: Agnes Of God, Lips Together, Teeth Apart, Suddenly Last Summer, The Laramie Project, A Song I Forgot To Sing, Love! Valour! Compassion! and The Search For Signs Of Intelligent Life In The Universe. This past winter he directed the radio adaptation of his play, Cold Stun, for R5 Productions and this November will direct the stage adaptation of his radio thriller, The Broken Hollow Banshee, at OAP. Rob was a member of the Barrymore Award winning ensemble of Angels In America, has taught theatre and film at Montgomery County Community College, and served as a teaching assistant in playwriting at the Primary Stage Off-Broadway theater in NYC While living in NYC, he also had the great fortune of producing the national tour for the winner of the first five seasons of Rupaul's Drag Race on behalf of Logo TV and Absolut Vodka.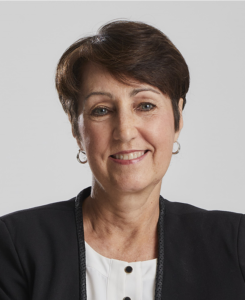 Nancy Frick (Producer)
Nancy has been a part of the One-Acts every year since their inception as either a producer, director or playwright and sometimes combinations of all three. She's been active at the Old Academy Players for many years, spending a decade of those as president, and directing multiple shows, including Something Intangible, her own Four Weddings and an Elvis and Who's Afraid of Virginia Woolf. She hopes you enjoy this year's stellar crop of one-act fun!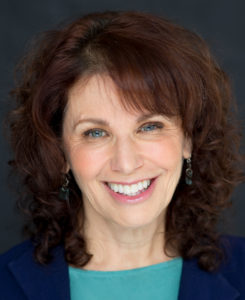 Sarah Labov (Producer)
Sarah Judith Labov has been a member of OAP for nearly ten years. OAP credits include: Directing; "Rosencrantz and Guildenstern Are Dead" and "Fast Girls"; Acting "Shakespeara Palooza" (Queen Margaret, Beatrice), "Circle Mirror Transformation" (Marty), "The 4 th Wall" (Julia), "Vanya, Sonia, Masha and Spike"(Sonya), and "As It Is In Heaven"(Betsy). Additional acting credits include "The Golden Coach" (Rosita) at the Stagecrafters Theater, and "Quake" ("That Woman") at Allen's Lane Arts Theater, "Hot L Baltimore" (April Green) and "The Lover"(Sarah) with The Philadelphia Repertory Co., "Yeoman of the Guard" (Dame Carruthers), and "Broadway" (Lola). Sarah trained with Mike Nichols, George Morrison and Paul Sills at the New Actor's Workshop (NYC), received a BFA from NYU (Stella Adler Conservatory, David Mamet). NYC experiences include solo cabaret performances (Don't Tell Mama's, the Duplex, Panache), Shadow Box
Theater as storyteller, puppeteer, musician, dancer and clog dancing (Pat Cannon Appalachian Cloggers). Ms. Labov is currently a teacher at the East Falls Mifflin School, and is delighted to be part of the Summer One Acts Bonanza 2023!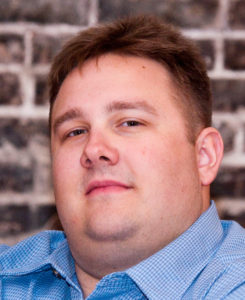 Steve Hnatko (Lighting and Sound)
Steve is elated to be once again be working on a production at Old Academy. Steve has produced such OA productions as Godspell, You're a Good Man Charlie Brown, The Fourth Wall, The 25th Annual Putnam County Spelling Bee, Ordinary Days, the 2019 Summer One Act Festival, and most recently Sweat and Company. Steve has also produced 42nd Street and Annie for the Philadelphia Recreation Center's Star Players.