Our 509th Production
By Thomas Gibbons
Directed by Carla Childs
September 8, 9, 15, 16, 17, 22, 23, 24 2017
Friday and Saturday at 8:00 p.m., Sunday at 2:00 p.m.

The Liberty Bell receives a new pavilion, and the people lining up to see it will walk on the spot where our first President housed his human chattels. Philadelphia civil rights leaders staunchly protest, demanding that the adjacent "President's House" monument tell the story of the enslaved people who lived there. But a young, conservative African-American professor counters that true equality will only happen if blacks move beyond a narrative of "victimhood." The play juxtaposes this modern drama against the struggles of Oney Judge, Martha Washington's enslaved maid, as she decides whether to risk everything and escape. It asks the question: How do we decide what to remember — and what to ignore — about our history?
Meet the Cast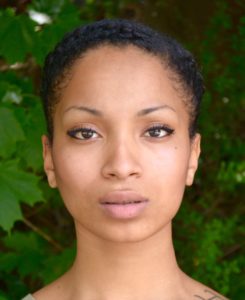 Ciara Williford as Oney Judge
Ciara is a Spoken Word artist from Philadelphia who found her admiration for theatre during her involvement with the Ashe Theatre Co. at the Pennsylvania State University. Although she participates in film projects with fellow artists and frequently performs poetry, this is Ciara's first appearance in any live theatre production. Outside of being on stage, Ciara works for the School District of Philadelphia assisting families with enrollment all year round.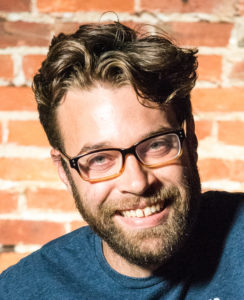 Daniel Ostrov as Allen Rosen/Tobias Humphries
Allen comes to theater from the world of standup comedy. He discovered his love for performance through frequenting many of Philadelphia's comedy clubs and stages. His role in A House with No Walls represents a return to acting from his days in independent theater in pre-Katrina New Orleans. Daniel's background also includes extensive work in fine arts including designing and building various public sculptures around the city. His most well known project is the Knotted Grotto that was featured at the Cathedral Basilica during the 2015 Papal visit. Daniel is excited to play the role of Allen Rosen as the character delves into his personal interest in history.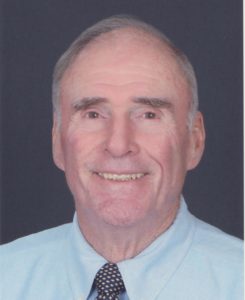 George Webster as Park Ranger, "George Washington"
George is delighted to be making another appearance at Old Academy. He recently appeared as Mr. Price in Juggling Act in the One-Act Festival. Other recent roles include Judge Harper in Miracle on 34th Street, Mack Morgan in Fruitcakes, and Grandfather in Ragtime, The Musical. He would like to thank his family and friends for their support.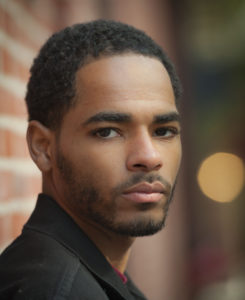 Hyresh Davis as Austin Judge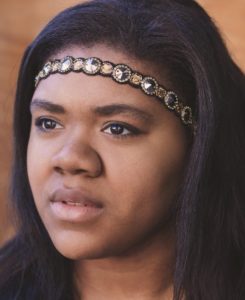 Jael Brown as Cadence Lane
Jael began acting as a curious and theatrical toddler, instantly dazzled by the stage that lit up before her. That passion led her to her current pursuit of her BFA in Acting at the Savannah College of Art & Design. Jael's undying love and devotion for performance have afforded her many opportunities to appear in productions such as: Our Town, IN: A Look Into the World of Autism, and The Rocky Horror Picture Show; as well as in films and television, including serving as the lead in the short film, Blindness. Most recently, Jael was seen on stage performing in the original play, Vana, where she acted as the title character at its debut at the Venice Island Performing Arts Center. A Philadelphia native, after years of being a fan and admirer of the OA, Jael will make her debut with the company in A House With No Walls.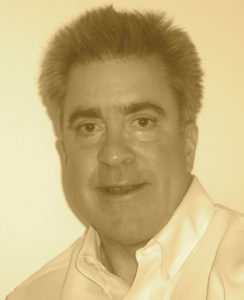 Ken Wilson as Steven Gardner
Ken is pleased to make his return to the Old Academy following his appearance in Twelfth Night a few seasons ago. He has performed at several area theaters, including the Wilmington Drama League, the Players Club of Swarthmore, Arden Shakespeare Gild, Hedgerow Theater, and the Savoy Company of Philadelphia. A few of his favorite characters he has played on stage include Sir Andrew in Twelfth Night, Lord Caversham in An Ideal Husband, Mr. Fezziwig in A Christmas Carol (several times!) and Matthew Cuthbert in Anne of Green Gables. When not on stage, Ken works as a lawyer in Philadelphia and lives more or less quietly in Springfield with his wife, Cathy. Many thanks to Carla for her brilliant casting and fearless direction, to our outstanding cast and crew for bringing to life the painful history and important themes presented by A House with No Walls, and, as always, to Cathy for her patience, understanding and good humor.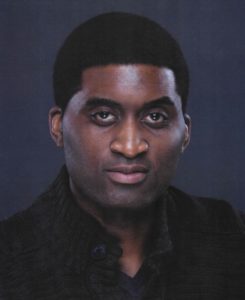 Maurice Tucker as Salif Camara
Tim Richardson as Jacob Easton
Carla Childs (Director)
Carla, a Distinguished Member, has been active at Old Academy since 1993, when she brought children to audition for a play and got a part of her own. Directing highlights include Our Town, The Winslow Boy, Driving Miss Daisy, Smash, Charley's Aunt, To Kill a Mockingbird, Enchanted April, The Miracle Worker, A Midsummer Night's Dream, Little Women, The Taming of the Shrew, The Importance of Being Earnest, The Lion in Winter and Twelfth Night, Her most recent onstage appearance was in As It Is In Heaven. She directs the Anne Frank Theater Project for the Philadelphia Holocaust Awareness Museum, has directed popup scenes from Pride and Prejudice and Midsummer at the Free Library, and directs and costumes student productions at Germantown Friends School.
Dale Mezzacappa (Producer)
Helga Krauss (Producer)
Jane Jennings (Producer)
Jane enjoys many aspects of theater production, including directing, acting, costuming, and set design. Her directorial credits include Melancholy Play, Vanya and Sonia and Masha and Spike, As It Is in Heaven, Blank Pages, and The Second Thanksgiving. Recent acting roles include Mrs. Packard in He Said, She Said, Louise in Ten Chimneys, and Mrs. Bennet in Pride and Prejudice. Her background is in classical singing and opera. She trained at the College-Conservatory of Music, University of Cincinnati, and The Academy of Vocal Arts in Philadelphia. She has performed extensively as an opera and concert singer, singing professionally with such local companies as The Opera Company of Philadelphia, Pennsylvania Opera Theater and The Philadelphia Singers. She is music director for the OAP Childrens' Arts Program. She teaches piano and voice at Friends Central School and privately.
Jesse Friedman (Producer)