Our 515th Production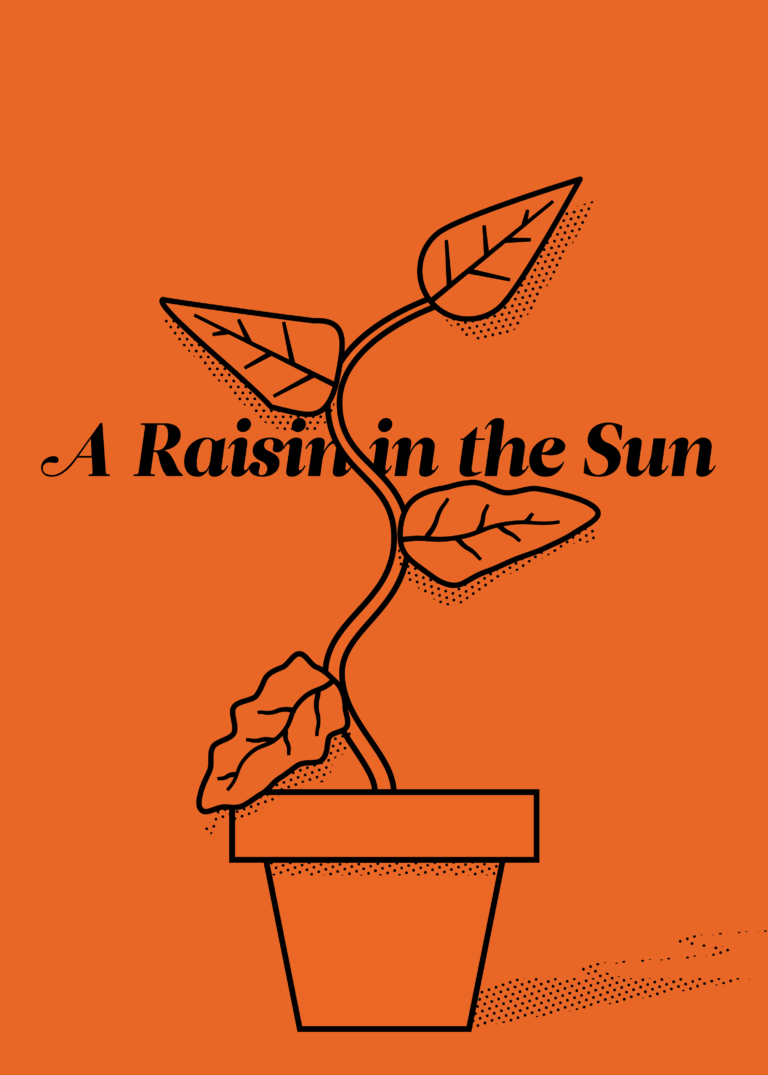 By Lorraine Hansberry
Directed by Carla Childs
September 14th, 15th, 21st, 22nd, 23rd, 28th, 29th, 30th, 2018
Friday and Saturday at 8:00 p.m., Sunday at 2:00 p.m.

Set in the 1950's on Chicago's South Side, this groundbreaking play revolves around the divergent dreams and conflicts within three generations of the Younger family: son Walter Lee, his wife Ruth, his sister Beneatha, his son Travis and Mama, the matriarch Lena. When her deceased husband's insurance money comes through, Lena dreams of moving to a better neighborhood. Walter Lee has other plans – buying a liquor store and being his own man. Beneatha dreams of medical school. The struggles of this poor, striving black family to maintain dignity, love and trust in a harsh and changing world make this one of the most important and inspiring works in American drama.
Ginger Agnew's review at B Sharp's Studio 6: "Bursting With Sunshine and Sorrow A RAISIN IN THE SUN Dreams the Dream at Old Academy Players"
Hugh Hunter's review at the Chestnut Hill Local: "Great acting produces theatrically nutritious 'Raisin' "
Meet the Cast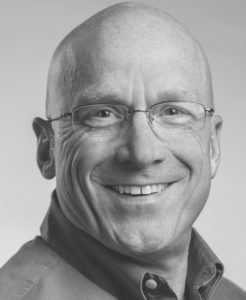 Breen Rourke as Karl Lindner
This is Breen's first time working at Old Academy Players. He has appeared on stage throughout the Delaware Valley in roles such as Shelly Levine in Glengarry Glen Ross, George Milton in Of Mice and Men, Joe Clay in Days of Wine and Roses, and on the lighter side, Dr Stuart Framingham in Beyond Therapy and Sago in Picasso at the Lapin Agile.
Breen is honored to be making his Old Academy Players debut in this meaningful piece of American theatre. He feels that now more than ever we need to remember the long and often disturbing history of race relations and civil rights in our country. This play can show us how far we've come but is also a reminder of how far we still have to go. He feels that it is a pleasure to work with such a talented cast and crew on this important project.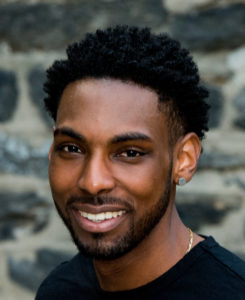 Brian Neal as Joseph Asagai
Brian is an Actor and Classically trained Singer in the Philadelphia area. A few productions that he has performed in were Moses, Ruined and The Couch as Aaron, Fortune and Tim. Brian has studied classical voice at Settlement Music School under Judith Toronto and has received most of his on stage training from the Walnut Street Theater. Brian would like to thank the cast and crew for all of their dedication, as well as his family and friends for their love and support. Brian would like to dedicate this performance to Mrs. Shirley Bright and his great grandmother for their early support in the performing arts.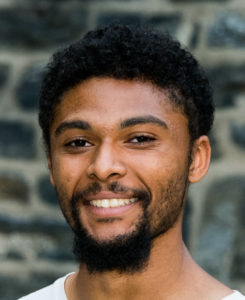 Isaiah Price as George Murchison
Isaiah is proud to be rejoining The Old Academy Players after a long absence. In the past, he has been involved in several Old Academy productions: A Midsummer Night's Dream, The Taming of the Shrew, The Miracle Worker, and the Holiday Musical Revue.
In 2017, Isaiah completed his Bachelor of Fine Arts degree at Tisch School of the Arts, where he studied performance, production, and playwriting in the Playwrights Horizons Theater School and the Experimental Theater Wing. He currently works as an overhire stagehand and carpenter for FringeArts, Arden Theater Company, Bucks County Playhouse, and other venues.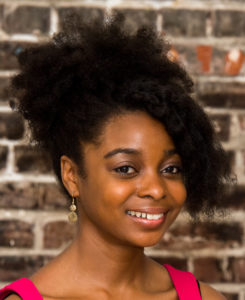 Janae Rockemore as Beneatha
Janae is a Philadelphia-based actress, dancer, instructor, and graduate of Temple University with a B.A. in Theater and Spanish. Some recent productions she has the pleasure of being a part of include: Lady in Purple in Diva at the Stage Door's production of For Colored Girls…, Berry in the original Fringe Festival production of BlackBerry, and Lady In Green in Temple Theater's production of For Colored Girls…. She is also serving as an Artist Year Fellow at Cook-Wissahickon School, where she will be helping to establish a theater program. She is new to the Old Academy Players and is thrilled to be working on this production! She would like to thanks the talented cast, director, and crew for being so awesome. She would like to wish her mother and father Anthony and Miriam Rockemore a happy birthday and dedicate her performance to them for always being so supportive.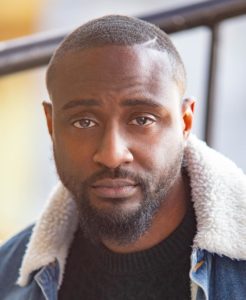 Jerome Scott as Walter
Jerome began acting at age 16 when he was cast in his high school production of A Raisin In the Sun. Since then, he's been driven to perfect his craft while inspiring others to tell their stories through the art that they were blessed with. "Acting is a calling and the stage is my pulpit" is a personal statement that he lives by. In 2017, Jerome debuted his first written endeavor entitled The Couch, directed by Lynn Shirley. Jerome is not only excited but honored to be a part of Raisin and views this as a full circle opportunity to share his art with the world once again.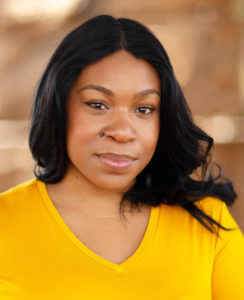 Lynn Shirley as Ruth
Lynn is delighted to be returning to the stage in this dynamic role. Most recently, she directed and produced The Couch at Philly Improv Theatre, which played to two sold-out houses. Acting credits include Queen Lucinda in Princess Nylah and the Journey to the Magic Window and the lead role of Maddie in Blue, both with S. Charli Productions; Moses The Musical with John Graves Productions; Deep Undercover, the series, with M3 Prime Productions; Broken Vows, the film with Rudewerk Entertainment, and Peyton's Court, which are all currently filming. Lynn has two B.S. degrees in journalism from Lincoln University and is enrolled this fall to pursue a Master of Business Administration. She was introduced to the arts as a preteen and has a background in both vocal performance and dance. She has been acting professionally and otherwise since 2012 and says acting is her passion: "It allows me to release unapologetically and once I experienced that, I never wanted to go back."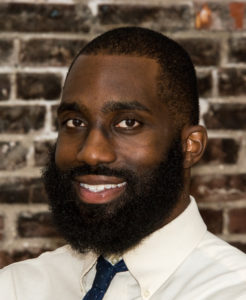 Omar Bullock as Bobo
Omar was born in Philadelphia and currently lives in Upper Darby with his wife. He works at Pearle Vision and drives with Uber. Omar has been interested in theater and performing since he was 18 years old when he and his friends would create characters and perform for themselves and others. He found that acting was his calling once he took a theater class in college. Since then Omar has continued his acting career and education, taking theater classes and auditioning for plays and film. Omar's previous stage roles include that of Tom Robinson (To Kill a Mockingbird, Steel River Playhouse). And now he is thrilled to have the opportunity to play Bobo in A Raisin in The Sun.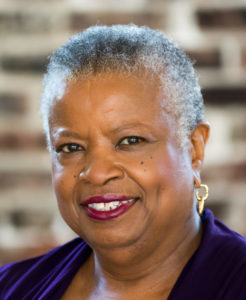 Vanessa D. Ballard as Mama
Vanessa is an accomplished actress, writer and vocalist. Most recently Ms. Ballard has appeared in Trouble In Mind at Stagecrafters Theatre. She has also been touring with the historical drama Sister Friend, as Phyllis Wheatley, and as a featured artist in Inspira: The Power of the Spiritual. Ms. Ballard has appeared in several roles. She has played the role of Libby in Bee-luther-hatchee, Rose in Fences, the Lady in Orange in For Colored Girls…, Ms. Muller in Doubt, Viney in Miracle Worker, and a host of other roles in various theatres. If she appears familiar to you, perhaps you have experienced a rendition of one of the stirring poems she has authored. Ms. Ballard is a gifted poetess, who frequently does poetry readings and themed sketches. Here Ms. Ballard reprises her role as Mama in A Raisin in the Sun, a role she loves because it pays homage to the strength of character and struggle of the African American women of this period in history, on whose shoulders she stands.
Her love for acting can only be rivaled by her love for singing. She performed for years with Opera Ebony (now Opera North). She has also been a member of more than a dozen vocal groups and choirs, including the Ballard Family Singers. She has also sung with the Philomusica Chorale, a concert choir, for more than thirty years. Ms. Ballard counts herself as blessed to be back at Old Academy Players, and to be working with this talented group of performers.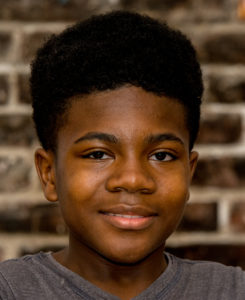 William Jiggetts as Travis
William, a 9th grader at Germantown Friends, has enjoyed being active in school productions. His most recent roles were loud and bold characters: the Host in a musical revue, Children on Broadway, written by GFS students, and the False Archbishop and the Green Knight in Valentine and Orson. William also has some experience in narration and voice acting. He did the voiceover for a school video production entitled "Germantown Day: You Are Here."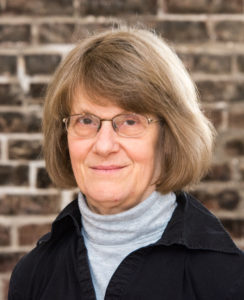 Carla Childs (Director)
Carla, a Distinguished Member, has been active at Old Academy since 1993, when she brought children to audition for a play and got a part of her own. Directing highlights include Our Town, The Winslow Boy, Driving Miss Daisy, Smash, Charley's Aunt, To Kill a Mockingbird, Enchanted April, The Miracle Worker, A Midsummer Night's Dream, Little Women, The Taming of the Shrew, The Importance of Being Earnest, The Lion in Winter, Twelfth Night, and last season's A House With No Walls. Her most recent onstage appearance was in As It Is In Heaven. She directs the Anne Frank Theater Project for the Philadelphia Holocaust Awareness Museum, has directed popup scenes from Pride and Prejudice and Midsummer at the Free Library, and directs and costumes student productions at Germantown Friends School.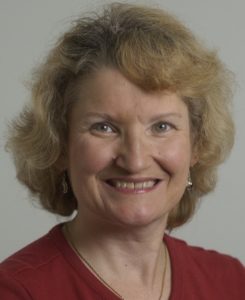 Dale Mezzacappa (Producer)
Dale has co-produced many shows at Old Academy, including Melancholy Play, Bus Stop, Taming of the Shrew, Smash, Enchanted April, To Kill a Mockingbird, Murdering Marlowe, A Midsummer Night's Dream, and Driving Miss Daisy. Her onstage appearances include roles in Charley's Aunt, Nunsense, Ravenscroft, The Winslow Boy, Rose Tattoo, Little Women, Rabbit Hole, The Importance of Being Earnest, Suddenly Last Summer, and The Elephant Man. She has directed three plays in our Summer One-Act Festivals: Singing in the Shower, written by her son Matt, Chekhov's A Marriage Proposal, and He Said and She Said. A Distinguished Member, she prepares the programs for all our shows.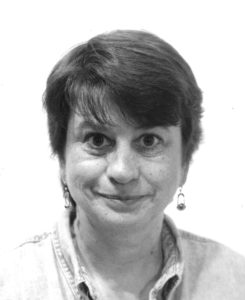 Helga Krauss (Producer)
Helga, a Distinguished Member, has been involved with Old Academy for eighteen years. She has previously directed, among others, Two Dozen Red Roses, Return Engagements, Relative Values, The Constant Wife, Murdering Marlowe, The Countess, Doubt, Wedding Belles, and The Pearl. Production credits include To Kill a Mockingbird, The Member of the Wedding, An Ideal Husband, The Miracle Worker, A Midsummer Night's Dream, Little Women, A Streetcar Named Desire, The Taming of the Shrew, The Importance of Being Earnest, The Lion in Winter, Twelfth Night, and A House With No Walls. Among her memorable performances as an actor are The Price and For Goodness Sake. Helga is active as a member of the production committee and is the theater's treasurer.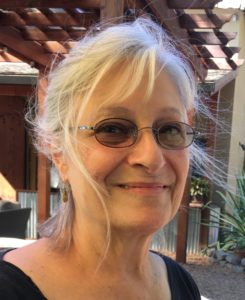 Janine Lieberman (Producer)
Janine is learning about producing and technical theater at OAP from many, especially Carla Childs in all aspects and Jesse Friedman in the tech booth. She has helped this season and last on The Elephant Man, Circle Mirror Transformation, and Morning's at Seven. Janine started at Stagecrafters with a special break from director Loretta Lucy Miller assistant stage managing for The Country Girl. Other Stagecrafter plays were A Soldier's Play, Good People, Farragut North, Kimberly Akimbo, Of Mice and Men, Trouble in Mind, Angel Street, and Night Watch.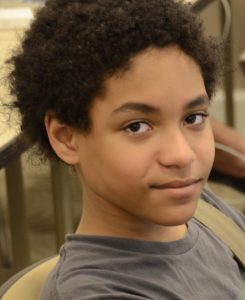 Jesse Friedman (Technical Producer)
Jesse has been the moving force behind our technical improvements for the last two years. He is responsible for our new computer-controlled sound and light system and our renovated website with online ticketing. He continues to provide support for each show and trains Old Academy members in these new systems.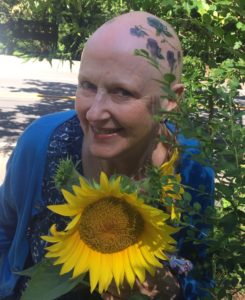 Loretta Lucy Miller (Producer)
Loretta Lucy is delighted to be working with the gifted Carla Childs and her talented cast and crew on this very meaningful, moving and timely play. Loretta Lucy has been acting and directing for many decades – she loves it! This is her first time producing and is looking forward to watching the process from a different angle. She saw A Raisin the Sun many years ago – and it stayed with her long after the curtain went down. She feels that it is an honor and a privilege for her to be part of this important work.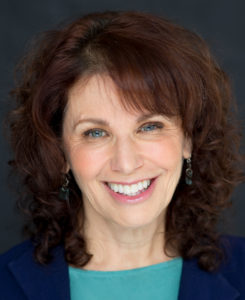 Sarah Labov (Crew)