Our 512th Production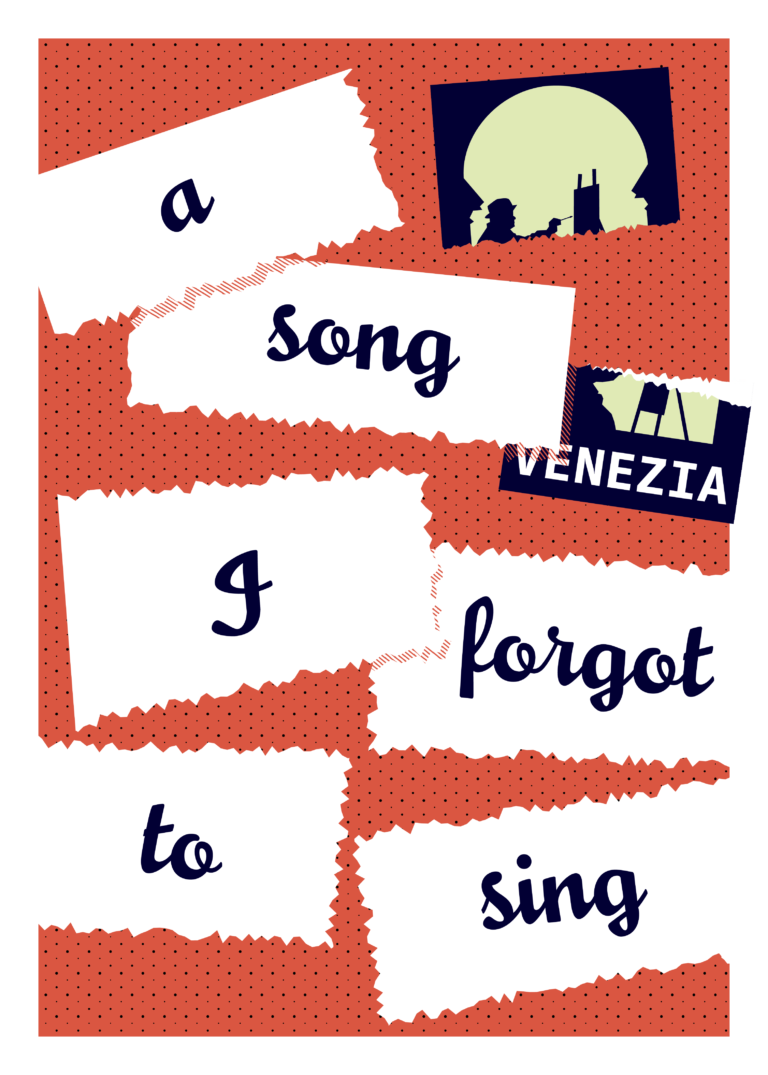 By Rob Rosiello
Directed by Rob Rosiello
March 2, 3, 9, 10, 11, 16, 17, 18 2018
Friday and Saturday at 8:00 p.m., Sunday at 2:00 p.m.

Venice, 1951. Pieces of an abstract painting have been sent to strangers around the world with a few simple words scrawled on the back. American actress Dora Chadwick, a recipient of one of the pieces, is obsessed with finding the source and solving the riddle. Her search, assisted by her companion, Emma, eventually leads her to Venice and to Annabella, a mysterious blind Italian tour guide. The elusive Annabella provides more questions than answers. As the truth is slowly revealed, it becomes apparent that in order to reassemble the painting, each of the three women must put herself back together by facing her own demons and finding a way to heal.
Annie Lannak's review at B Sharp's Studio 6
Lisa Panzer's review at Delco Culture Vultures: " 'A Song I Forgot To Sing': A Lyrical Look At Life Renewed at Old Academy Players"
Rita Charleston's article at the Chestnut Hill Local
Playwright Rob Rosiello's interview with Delco Culture Vultures' Lisa Panzer
Playwright Rob Rosiello's preview at East Falls Local
Meet the Cast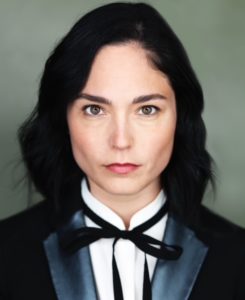 Caitlin Riley as Annabella de Matteo
Caitlin is excited to return to Old Academy Players after her debut as Catharine Holly in last season's Suddenly Last Summer. Other theatre credits include August: Osage County and The Laramie Project at Town & Country Players. Deep gratitude to Rob, Theresa, and Sandy for sharing their gifts so effortlessly, and to Jess, mia linea di visione.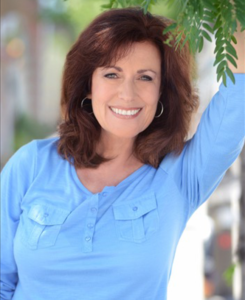 Sandra Hartman as Dora Chadwick
Sandra is happy to be back at Old Academy Players after playing Violet Venable in Old Academy's 2017 production of Suddenly Last Summer. In 2015, she played Lynn Fontanne in OA's production of Ten Chimneys. Regional credits include: Jacques Brel Is Alive and Well (Steel River Playhouse), A Little Night Music (Theater Barn, NY), any The Scarlet Pimpernel (Hedgerow Theatre). National tours: Man of La Mancha, Carousel. Off-Broadway: Mamaleh. International: Ensemble Member at Theater des Westens in Berlin, Germany for seven years. Sandra studied music at the Philadelphia College of the Performing Arts, and is a soloist at Christ Church and St. Michael's. She works as an opera director, and has staged over thirty productions for the Delaware Valley Opera Company, Boheme Opera, Center City Opera, and New York Metro Vocal Arts Ensemble. She does on-camera commercial work and teaches voice privately.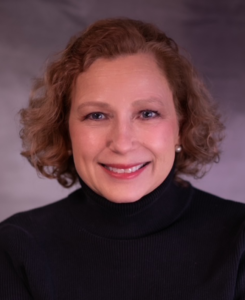 Theresa Swartz as Emma Jane Biddle
Theresa is thrilled to be making her OAP debut in this special play with this immensely talented cast and crew. No stranger to area stages, she has played such diverse roles as Kate Keller in The Miracle Worker, Vera Charles in Auntie Mame, Marion Paroo in The Music Man, and Katisha in The Mikado. Shakespeare includes evil daughter Regan in King Lear, Feste in Twelfth Night, and Queen Margaret in Richard III. She would like to thank Rob for giving her the opportunity to bring to life his Emma Jane Biddle.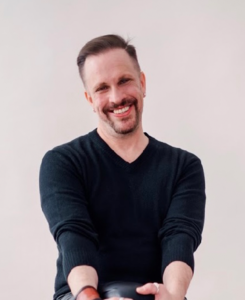 Rob Rosiello (Playwright
&

Director)

Rob is thrilled to be back at Old Academy Players, having directed Suddenly Last Summer last season. A graduate of Villanova's Master Program in Theatre, Rob's directing credits include: The Laramie Project, The Search for Signs of Intelligent Life in the Universe and Love! Valour! Compassion! He has directed several world premiere plays: Mommie Queerest, Awake, and Our Intoxication. Rob was a member of the Barrymore Award-winning ensemble of Angels in America, has taught theatre at Montgomery County Community College, and served as a teaching assistant in playwriting at Primary Stages' Off-Broadway Theater in NYC. As a playwright, Rob's credits include: Honky Tonk Queen, Die-Nasty, The World's Oldest Living Drag Queen, Dawning of the Sliver Iris, Pandora, Fast Forward Rewind, and Hay Days. While living in NYC, he also had the great fortune of producing the National Tour for the Winner of the first five seasons of RuPaul's Drag Race on behalf of Logo TV and Absolut Vodka. Rob's next directing project will be The Children's Hour this October at Town and Country Players, where he currently serves as President. He will also be teaching a Fall 2018 Playwriting Workshop at The Wyck House in Germantown.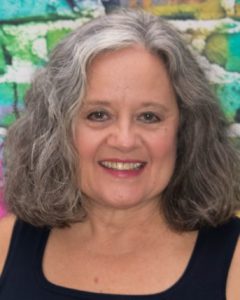 Terri Bateman (Producer)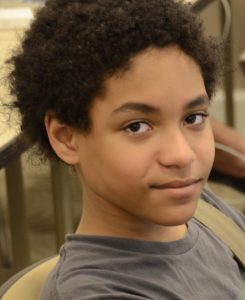 Jesse Friedman (Technical Designer)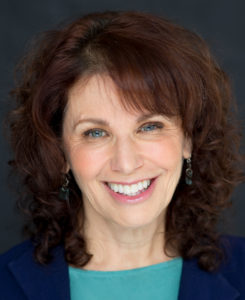 Sarah Labov (Crew)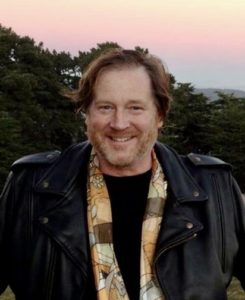 T. Mark Cole (Set Designer)
Mark is a Pennsylvania based artist known for his traditional landscapes and also works under his abstract art pseudonym, Favi Dubo. Mark's recent theatrical design work includes: Suddenly Last Summer (Set Designer), The Laramie Project (Scenic Designer), and Other Desert Cities (Scenic Designer, Summer 2018). He has been a fine arts instructor for over 20 years and spent several summers working for the State of Maine cataloguing historic homes on Mount Desert Island. His passion for architecture led him to co-author two books on the history of Stone Harbor, NJ with Arcadia Publishing. Mark was one of 50 artists commissioned by Absolut Vodka in 2012 and 2013 to participate in The Absolut Masterpiece Program, a nationally juried art show and competition. Mark is a member of the Chester County Art Association (CCAA), Provincetown Art Association and Museum (PAAM), Delaware Center for the Contemporary Arts (DCCA), InLiquid.com, and The National Trust. For 30 years he was the curator for The Brandywine Museum's Biennial Holiday Exhibit of Betsy Wyeth's Jewelry as inspired by the Art of Andy Wyeth. Mark holds a BFA from West Chester University and has studied Fine Art throughout Europe.