Our 517th Production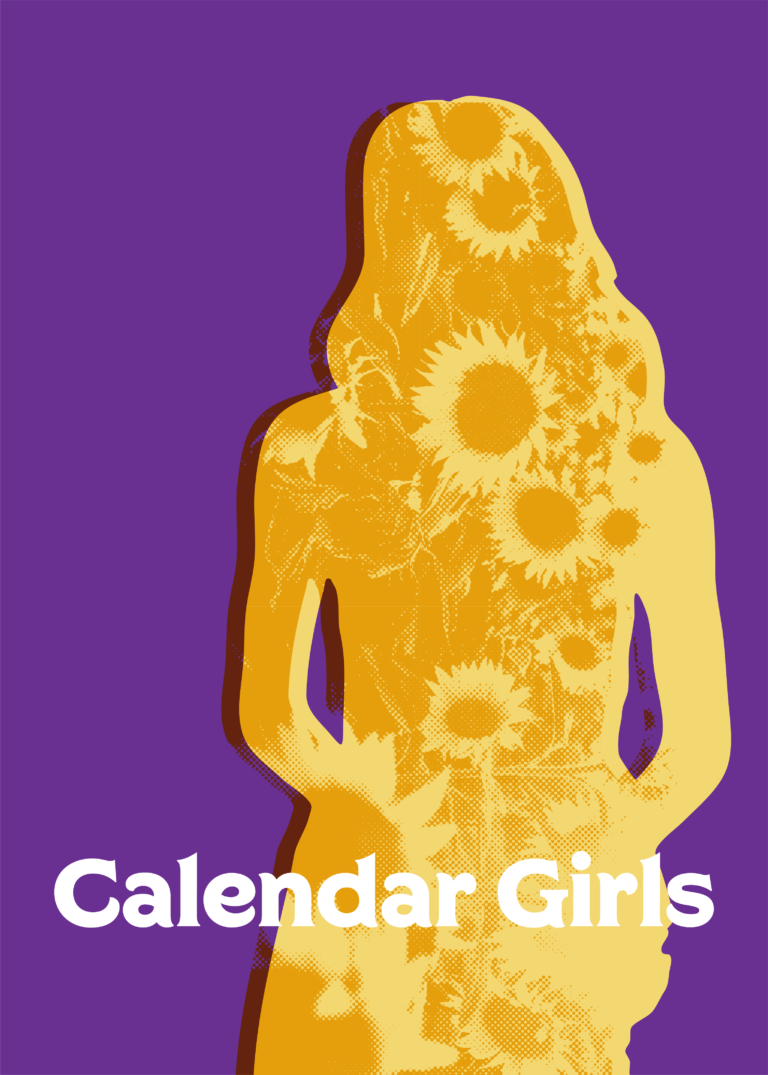 By Tim Firth
Directed by Loretta Lucy Miller
January 11th, 12th, 18th, 19th, 20th, 25th, 26th, 27th, 2019
Friday and Saturday at 8:00 p.m., Sunday at 2:00 p.m.

When Annie's husband, John dies of leukemia, she and best friend Chris resolve to raise money for a new settee for the local hospital. They manage to persuade fellow Women's Club members to pose nude with them for an "alternative" calendar. The news of the women's charitable venture spreads like wildfire, and hordes of press soon descend on the small English village of Knapeley, where hilarity ensues. Based on the true story of eleven women who posed nude to raise money for the Leukemia Research Fund, Calendar Girls has become the fastest selling play in British theatre history.
Ginger Agnew's review at B Sharp's Studio 6: "Laughs and Bravery Baring it All in CALENDAR GIRLS at Old Academy Players"
Rita Charleston's article at the Chestnut Hill Local: " 'Girls' tells the bare facts about nude calendar 'models' "
Allie Snidebottom's review at Delco Culture Vultures: " 'Calendar Girls' Delivers a Welcome Warm Fuzzy to a Cold January"
Meet the Cast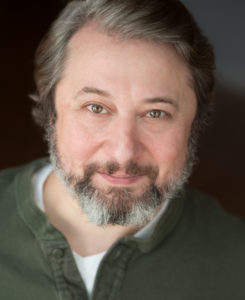 Benjamin Edward Fried as John
Ben has participated in a great many local theater productions over the years, such as Sweeney Todd: The Demon Barber of Fleet Street, The Crucible, The Roar of the Greasepaint – The Smell of the Crowd, and Urinetown, but he is happy to be performing for the first time on the Old Academy Players stage.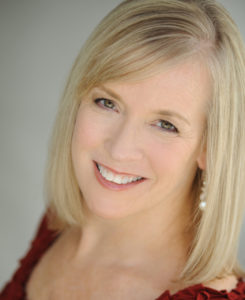 Bonnie Grant as Annie
Bonnie returns to Old Academy Players, where she performed two decades ago in Ravenscroft and Early One Evening at the Rainbow Bar and Grille. Local theater includes last season's Steel Magnolias at Spotlight Theatre, and past leading roles at Colonial Playhouse, The Stagecrafters, Action Arts Theater Company, Triangle Theater, and Second Stage at the Adrienne. Favorites include Clybourne Park, One Flew Over the Cuckoo's Nest, Mrs. Warren's Profession, Who's Afraid of Virginia Woolf, Night of the Iguana, Frankie and Johnny in the Clair de Lune, As Bees in Honey Drown, Side Man, and her original work produced and performed with Random Acts of Theater. Love to the late, great George DiCenzo for his coaching that impacted the lives of so many artists.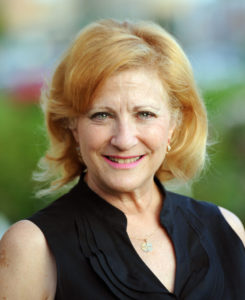 Bonnie Kapenstein as Ruth
Bonnie is excited to be working with this wonderful director, cast and crew after a three-year absence from Old Academy's stage. Her previous roles here include Val (Looking), Sonia Feldman (Something Intangible), Marmee (Little Women), Bev (Four Weddings & an Elvis), Jo (Chinamen), Christine (The Bad Seed), Jean Louise Finch (To Kill a Mockingbird), Constance (The Constant Wife), Julia (An Act of the Imagination), Beth (Delval Divas), Gabrielle (The Dinner Party), Shirley (Early One Morning at the Rainbow Bar & Grill) and Val (The Quick Fix). Last season, she was seen in a staged reading of Mambo Italiano at Stagecrafters, Dogfight with Pierrot Productions, It Can't Happen Here for Actors' Net of Bucks County and You Can't Take it With You at Allens Lane Theatre. Other favorite roles include Masha (Vanya & Sonia & Masha & Spike), Kate (Brighton Beach Memoirs), Eleanor (The Haunting of Hill House), Kate (All My Sons), Maddie (Desperate Affection), Waverly (Recent Tragic Event), Ruth (Blithe Spirit), Clemmie (Seeing Stars in Dixie), Sheila (The Quick Fix), Mrs. Birling (An Inspector Calls), Lola (Theatre District), Lee (Marvin's Room), Charlotte (Moon Over Buffalo), and Sarah (Beau Jest).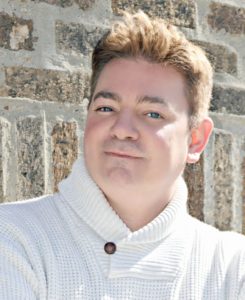 Christopher Wunder as Lawrence, Backstage Manager
Chris is very happy to be on stage as Lawrence in this production of Calendar Girls. He would like to thank Loretta Lucy and the remainder of the cast and production crew for all of their time and dedication to make this show a success.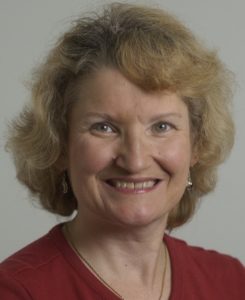 Dale Mezzacappa as Lady Cravenshire
Dale has appeared in many productions at Old Academy over the last two decades or so. Favorites include The Winslow Boy, Charley's Aunt, Rabbit Hole, Little Women, The Importance of Being Earnest, Suddenly Last Summer, and, most recently, The Elephant Man. She is also a frequent producer, with credits including Melancholy Play, Bus Stop, Taming of the Shrew, Smash, Enchanted April, To Kill a Mockingbird, Murdering Marlowe, A Midsummer Night's Dream, Driving Miss Daisy, A House With No Walls, and this year's season opener, A Raisin in the Sun. She does the programs for all our shows and is delighted to be part of the cast of Calendar Girls.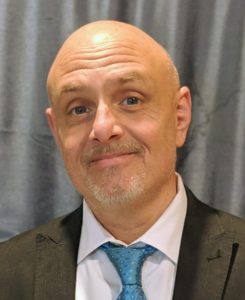 Eric Jonathan Cox as Liam
Eric is thrilled to be in his first stage appearance! He is grateful to be working with such talented actors, and Loretta Lucy with her 50-plus years of stage experience. Eric has triplet 12-year-old girls, a 14-year-old boy, and an amazing talented wife. During the workday, he is an attorney in Montgomery County. When he isn't working as an attorney, Eric is an author, adjunct professor, public speaker, apprentice blade smith (blacksmithing), and is learning to weld.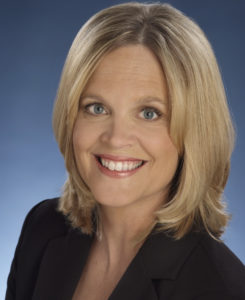 Janet Wasser as Marie
Janet is thrilled to be back at Old Academy Players after appearing in The Constant Wife and The Rose Tattoo a few seasons back. Some of her favorite credits from 30 years performing in the Philadelphia area include Mary Todd Lincoln in Beacon Theatre's touring one woman show, Ruth in The Norman Conquests Trilogy, Jolene in The Most Deserving, The Nurse in Romeo and Juliet, and Helen in Pack of Lies. Janet wishes to thank Loretta Lucy and this wonderful cast and crew for this opportunity.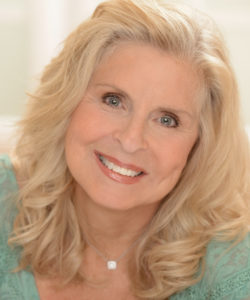 Kimberly Hess as Elaine
Kim is delighted to be working again with Loretta Lucy Miller at Old Academy, where last year she played Ida Bolton in Morning's at Seven. Recently she performed Paulina in The Winter's Tale for The Drama Group and Babcock in Out of Sight, Out of Murder at Dutch Country Players. Other area experiences include Julia Perry in A Little Murder Never Hurt Anybody at Playcrafters, Lenya Zubritsky in Fools at Forge Theatre, Sharon Bates in Book of Days at Players Club of Swarthmore's Second Stage, and Sonia Feldman in Something Intangible at Langhorne Players. Other plays include 12 Angry Jurors, Don't Dress for Dinner, and No Sex Please, We're British. Musical credits include major roles in such musicals as Camelot, Showboat, Sound of Music, Seven Brides for Seven Brothers, and Man of La Mancha, to name a few. Kimberly sings with Bucks County Choral and Cantus Novus choral group.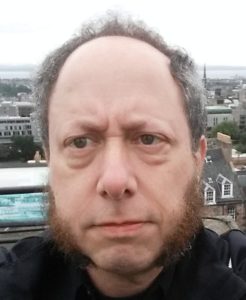 Michael Jeffrey Cohen as Rod
Michael recently made his Old Academy Players debut in Eurydice as Big Stone. MJC is a longtime player for ComedySportz Philadelphia, having also played for CSz Chicago and CSz New York City. He's an alumnus of The Second City Training Center's Conservatory Program in Chicago, and he's taught improvisation in Philly and NYC. He's also a member of The Savoy Company, a 117-year-old Philadelphia institution presenting the comic operas of Gilbert & Sullivan. Recently, MJC performed with both Savoy and CSz during a trip to the International G&S Festival in Harrogate, England, and the Edinburgh Festival Fringe in Scotland. Decades ago, MJC directed, acted and worked backstage at the Village Players of Hatboro; now he's honored to play at this historic theater that's a seven-minute walk from his home. Praise "Bob."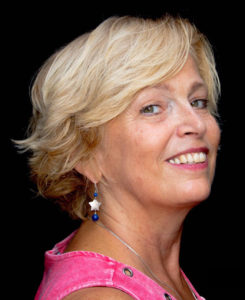 Michelle Moscicki as Brenda, Backstage Manager
Michelle is delighted to play the role of the effervescent and ever exciting Brenda Hulse. It has been such fun to work with director Loretta Lucy and this wonderful cast. When not traipsing through the Shires delivering brilliant slide lectures to various Women's Institutes, Michelle's other role is that of a school nurse in the Upper Merion School District. She also is the Old Academy's Theater Party Chair. She has been volunteering, acting, producing and directing for over fifteen years at the theater and is so grateful for the opportunity to grow and make many friends. Much love to her mom, sister, extended family and her theater family for their support. If you are reading this, then please join us and see our production of Calendar Girls.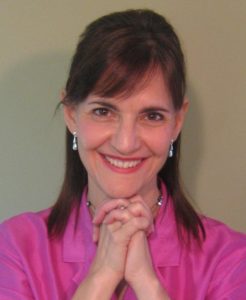 Susan Blair as Chris
Susan is delighted to be back at Old Academy as one of the Calendar Girls! She played Aaronetta Gibbs in last season's Morning's at Seven, was in OAP's 2015 One Acts, the 2010 Holiday Concert and 1989's Pygmalion. She has performed in many plays, musicals, operettas, operas, and cabarets at theaters in and around Philadelphia. Most recently: Halie in Buried Child (Langhorne Players), Madame Armfeldt in A Little Night Music (ActorsNet of Bucks County), Mistress Quickly in The Merry Wives of Windsor (Shakespeare 70), Thelma Cates in 'night Mother (1880 Theatricals), and Aunt Lavinia in The Heiress (Langhorne). Singing roles include: Marmee (Little Women), Katie (Meet Me in St. Louis), Alice (My Favorite Year), Martha (White Christmas), Fraulein Schneider (Cabaret), Pitti-Sing (The Mikado), Tessa (The Gondoliers), Cherubino (Marriage of Figaro), Prince Orlofsky (Die Fledermaus), and Hansel (Hansel& Gretel) twice. Other favorite acting roles are Bella Manningham (Angel Street), Violet Weston (August: Osage County), Goneril (King Lear), Gertie (33 Variations), Maureen (Beauty Queen of Leenane), Sally (Talley's Folly). By day, Susan appears as a paralegal with Bazelon Less & Feldman. She lives in East Mt. Airy. Love to Mort.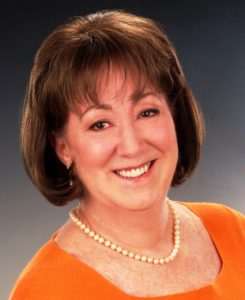 Susan Lonker as Jessie
Susan is very happy to be a part of a show that will hopefully make audiences laugh and appreciate the friendships in their lives. She has thoroughly enjoyed every OA production in which she has performed, with some favorite roles being Sylvie, the pregnant Trivial Pursuit player in The Odd Couple, Felicia Dantine, the real estate agent who gives séances in I Hate Hamlet, Ethel Savage enjoying her time spent in the institution, and Mitzi Lewis, a very involved Mother in Fast Girls. She is proud to be a part of OA's community of dedicated, talented, and special people. She sends love to her sister, Lynn, and thanks for helping to fill OA seats!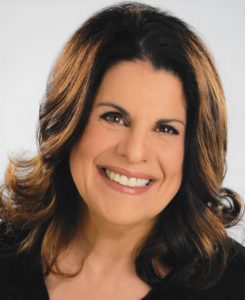 Susan Triggiani as Cora
Susan was born and raised in Delaware County. Susan is a graduate of the Agency by the Mall studios where she trained and honed her craft under the tutelage of veteran producer Joe Morrison. Because of visa restrictions, she has limited her performance venues to Southeastern Pennsylvania stages, including Vasey Hall at Villanova, Colonial Playhouse in Aldan, The Players Club in Swarthmore, Footlighters Theatre in Berwyn and, of course, here at Old Academy Players where her career truly began. Susan would like to thank her loyal fans, loving family, patient castmates and director, Loretta Lucy, for this opportunity to play this dream role of church organist.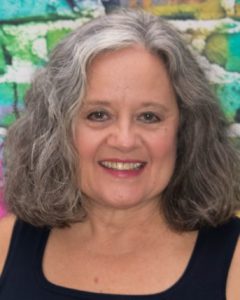 Terri Bateman as Celia
Terri has been involved in theater since high school. North Light Players roles include: The Music Man (Maude Dunlop), You Can't Take It With You (Penny Sycamore), Arsenic And Old Lace (Abby Brewster), Ten Little Indians (Ethel Rodgers), Father of the Bride (Delilah), and Lemonade (Edith Northrup). Old Academy roles include: Nunsense (Sister Nonpublic), One Flew Over The Cuckoo's Nest (Party Girl), Hogwash! (Karen) Exit Date (Victoria/Evelyn), All in the Timing (Mrs. Trotsky), Seniors of the Sahara (Fannie Green), Minor Demons (Carmella Delgado), Incorruptible (Peasant Woman), The Rose Tattoo (Flora), You Can't Take It With You (Penny Sycamore), Bermuda Avenue Triangle (Angela Bruno), An Empty Plate in the Café du Grand Boeuf (Louise), The Interview (Mental Patient/Head Nurse), Nancy Frick's original play Waiting to be King (Anna), Planet Radio (Karen), Looking (Nina), The Chocolate Affair (Green M&M), and Standing Tall (Eva). Terri has been a movement instructor for the last ten years in the Children's Arts Program at OA and has been in several Fringe Festival original shows since 2006. Terri is happy to work with such a wonderful, talented cast on Calendar Girls. Much love to the director, cast, crew and producers. "Keep those tarts up ladies"!!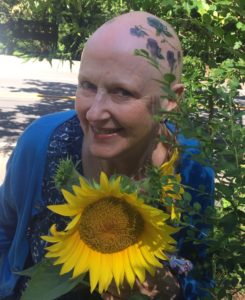 Loretta Lucy Miller (Director)
Loretta Lucy is absolutely delighted to be working with the fantastic cast and crew of Calendar Girls. What a joy they are! She has been directing for over twenty-six years and acting for fifty-five… time does fly when you are having fun! Some favorite shows directed: Morning's at Seven; Angel Street; The Country Girl; The Foreigner; Broadway Bound; Crossing Delancey; Bell, Book and Candle; The Last Night of Ballyhoo; Expecting Isabel; Lost in Yonkers; and The Mousetrap. Favorite acting roles range from Louisa in The Fantasticks to Queen Eleanor in The Lion in Winter, Kate in the Taming of the Shrew, Kate in All My Sons, Ida in the Cemetery Club, Tess and Fannie in Bermuda Avenue Triangle (twice), Amanda in the Glass Menagerie (twice) and Mrs. Clackett in Noises Off. She thanks her handsome sweetie, Larry, for all of his support and for being the best husband ever!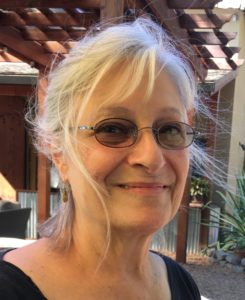 Janine Lieberman (Stage Manager)
Janine has recently helped produce Eurydice, A Raisin in the Sun, The Elephant Man, Circle Mirror Transformation, Morning's at Seven, and The Country Girl at Old Academy Players. At Stagecrafters Theater she has worked backstage on A Soldier's Play, Good People, Farragut North, Kimberly Akimbo, Of Mice and Men, Trouble in Mind, Angel Street, and Night Watch. When she is not involved in theater she is busy maintaining the lower forty and reading Fairy Tails and personal essays to Mabel and Elle. She warmly thanks Mabel and Ellie for their dogged support during her long hours away from home. And she honors Mabel for recently mastering the gentle act of receiving while not biting the hand that feeds her.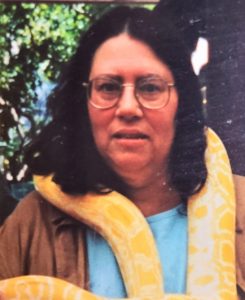 Joan Shupp (Producer)
Joan is delighted to be having so much fun and learning so much from Loretta Lucy and the amazing cast and crew of Calendar Girls. Joan co-produced with Randy Shupp on a J P Parrella production of A Streetcar Named Desire, and for the last nine summers had a great experience working with Courtney Bambrick and Susan Lonker in the Art Department of OA's Children's Art Program. She has worked on sets and lights for several productions. Joan also co-chairs the Hospitality Committee and really enjoys providing the food for the opening night receptions. Joan wants to thank Loretta Lucy, all her OA friends, her very talented husband Randy, and her family for making one of her dreams come true.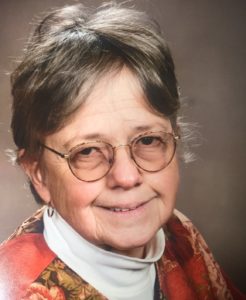 Mary Jane Fullam (Producer)
Mary Jane is delighted to part of the crew of Calendar Girls. Past behind-the-scenes work at O.A.P. includes The Curious Mrs. Savage, Waiting, and The Pearl. Her real role at the theatre is keeping an eye on safety issues.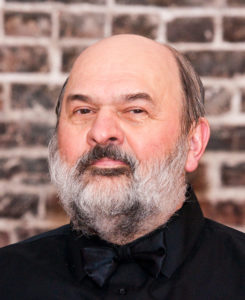 Randy Shupp (Producer)
Randy is so proud to be working with his wife Joan, Janine, and Mary Jane on this fabulous Loretta Lucy Miller production. Randy last co-produced with his exceptional wife on a J P Parrella production of A Streetcar Named Desire, and for the past nine summers they worked on set design with the fabulous child actors in OA's Children's Art Program. Randy's favorite acting role was as a blind man in Wrong Turn at Lungfish. Other acting roles include: Marcus Lycus in A Funny Thing Happened on the Way to the Forum, Sydney Greenstreet in Ten Chimneys, and many enjoyable roles in OA's Summer One-Act Bonanza and Carla Childs' production of Twelfth Night.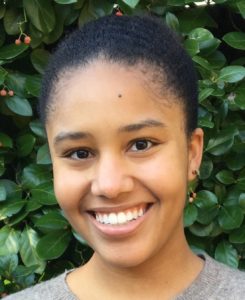 Marie Laster (Set Designer)