Our 511th Production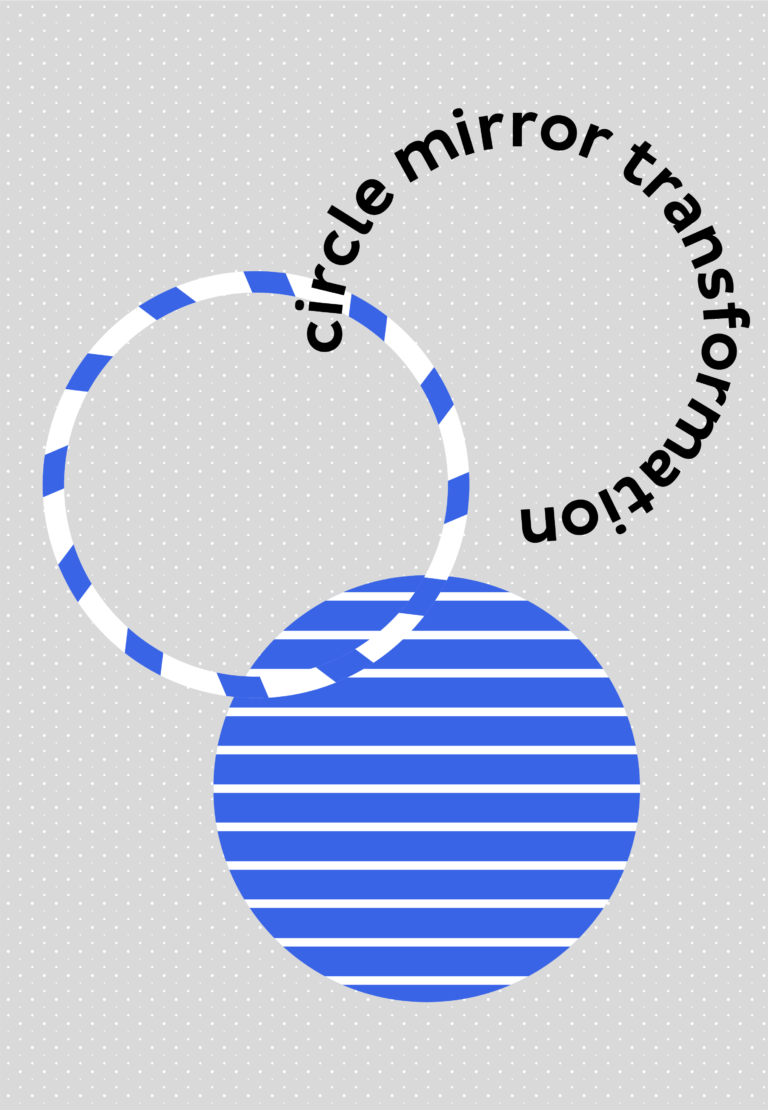 By Annie Baker
Directed by Loretta Lucy Miller
January 12, 13, 19, 20, 21, 26, 27, 28 2018
Friday and Saturday at 8:00 p.m., Sunday at 2:00 p.m.

In a community center in a small Vermont town, five strangers gather to attend a basic acting class. Over the course of their time together, art blends with the reality of life, and nearly unwittingly, the private, inner worlds of these people are slowly revealed. Pulitzer Prize and Obie award winner Annie Baker gives us a look into the extraordinary through the seemingly ordinary with her play Circle Mirror Transformation.
Meet the Cast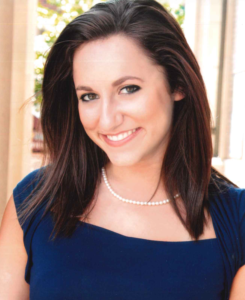 Jennifer Shorstein as Theresa
Jennifer is delighted to be in her first OAP production with such a captivating group of people. As a graduate from University of Florida and Trinity College Dublin (Ireland), Jennifer is very much enjoying being a Philadelphia transplant and exploring the rich theater community here. Some of Jennifer's favorite acting roles include: Cha-Cha in Grease, Deborah in Sexuality Perversity in Chicago, Adrienne in College: The Musical (World Premiere), Celeste #1 in Sunday in the Park with George, and Claire in Scattershot (2017 Philadelphia Fringe). Some of her favorite directing credits include: Don Giovanni, Hair: The Tribal Love-Rock Musical, The Shape of Things, and David Greig's Midsummer. As always, Jennifer appreciates the opportunity to play!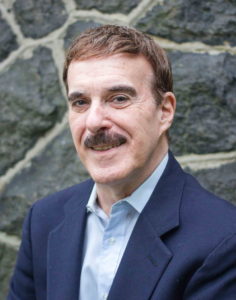 Joseph Tranchitella as James
Joe is happy to be making his first appearance at Old Academy. His most recent performances in the past year include Sidney Carlton in Inspecting Carol (Spotlight), Luther Briggs in A Murder of Crows (Playcrafters), Max Reinhardt in Shakespeare in Hollywood (Stagecrafters), Gustav Von Myerhoff in Something Intangible (Spotlight) and Harrison Marlowe in Enter Laughing (Players Club). Other past performances include Charlie in The Foreigner, Frederick in Noises Off, Vanya in Vanya and Sonia and Masha and Spike and Major Von Konigswald in Happy Birthday, Wanda June. Over the years he has also performed at Narberth Community Theatre, Forge Theatre, Brandywiners, Wilmington Drama League, Hedgerow Theatre, Bristol-Riverside Theatre, Pennsylvania Shakespeare Festival and the Walnut St. Theatre. Joe is a graduate of Temple University, a Vietnam Vet and lives in Springfield with wife and doggie, Teddy. He's enjoying being involved with this great group of artists and participating in such a fascinating play.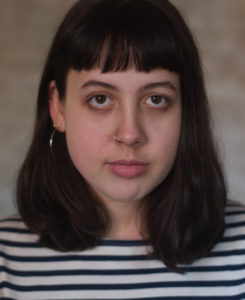 Maya Knell as Lauren
This is Maya's first production with Old Academy Players, and her Philadelphia stage debut! A recent graduate of Bennington College and Headlong Performance Institute, Maya focuses her energy on working on boundary-pushing stage plays, and creating new performance art on her own. She's so excited to be a newcomer in the Philadelphia theater world, and to be working with the Old Academy Players.
Stage credits include: The 24 Hour Plays, Daughters of Io, Fairy Tale, The Seagull, Top Girls, Romeo & Juliet, Circadian, and Almost Maine.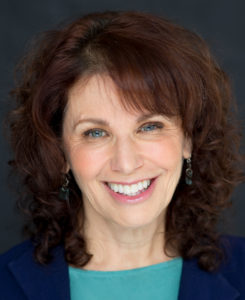 Sarah Labov as Marty
Sarah has recently been seen at Old Academy Players in The Fourth Wall (Julia), Vanya, Sonia, Masha and Spike (Sonia), and As It Is In Heaven (Betsy). She directed Fast Girls by Diana Amsterdam, Writing Day by Lisa Lutwych and I Just Want to Say Hello by Nancy Frick. Other recent acting credits include The Golden Coach (Rosita) at the Stagecrafters Theater, and Quake ("That Woman") at Allen's Lane Arts Theater. Earlier stage credits include: The Hot l Baltimore (April Green) and The Lover (Sarah) with the Philadelphia Repertory Company.
Sarah trained with Mike Nichols, George Morrison and Paul Sills at the New Actor's Workshop (NYC), and received a BFA from NYU studying at the Stella Adler Conservatory and David Mamet Workshop. Film work includes appearances in the Netflix series House of Cards, and Indie film Slow Learners. NYC experiences include solo cabaret performances, and three years with the Shadow Box Theater as storyteller, puppeteer, musician, dancer.
Now in her fourth year as an Old Academy Player member, Sarah is deeply grateful to be able to participate in such a truly collaborative and supportive community committed to bringing great theater experiences to our stage and our audiences.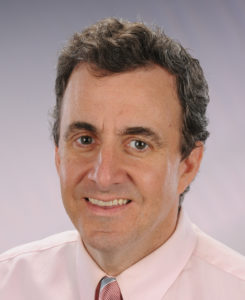 T.J. Doyle as Schultz
T.J.'s most recent theater experience was at Manhattan Repertory Theater, where he portrayed ex-con Rocky Rourke in Kill the King '63, a story built on former heavyweight champion Sonny Liston. He is making his first appearance at Old Academy Players, after previously playing George Bailey in It's a Wonderful Life at Footlighters Theater. A few years prior, he played an undertaker in I Never Sang for My Father and performed in a two-man sketch in All in the Timing. While working a day job, like most actors, he tries to find time for film, television and commercials. Playing a father, he appeared in a Rocket Copters toy commercial. And as a plumber, he wore a flexible knee brace in a Power Knees commercial. His favorite television spot is when he portrayed mobster Phil Leonetti on a History Channel special. He became interested in Old Academy Players after learning that one of his idols, the late Robert Prosky, worked here. Thus, T.J. dedicates his performance in this show to him.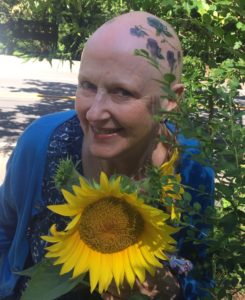 Loretta Lucy Miller (Director)
I am absolutely delighted to be working at Old Academy again with the fantastic cast and crew. Circle Mirror Transformation is a juicy project and I am so enjoying seeing these characters come to life. I have been directing for over twenty-five years and acting for fifty-four… time does fly when you are having fun! Some favorite shows directed: Morning's at Seven, Angel Street, The Country Girl, The Foreigner, Broadway Bound, Crossing Delancey, Bell, Book and Candle, The Last Night of Ballyhoo, Expecting Isabel, Lost in Yonkers, and The Mousetrap. Some of my favorite acting roles range from Louisa in The Fantasticks to Queen Eleanor in The Lion in Winter, Kate in the Taming of the Shrew, Kate in All My Sons, Ida in The Cemetery Club, Tess and Fannie in Bermuda Avenue Triangle (twice), Amanda in the Glass Menagerie (twice) and Dotty in Noises Off. When not doing theatre, I am busy with my grandchildren (a 13 year old boy and triplet 11 year olds girls – whew!) – thanks Gina and Rick for them! Thank you to my beautiful, sweetie, Larry for all of your help and being the best husband ever!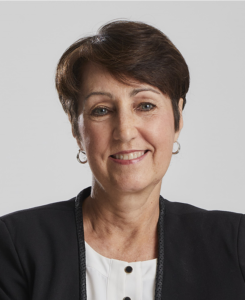 Nancy Frick (Producer)
Nancy is a long-time Old Academy member who enjoys working on every aspect of a production. Most recently she produced the Summer One-Act Bonanza and was delighted to have one of her plays included (and directed by Sarah LaBov.) Some of her directing credits include Who's Afraid of Virginia Woolf?, Something Intangible and You Can't Take It With You. She's happy to be working on this extraordinary play with such a talented cast and crew.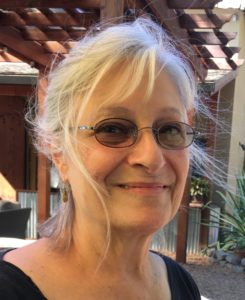 Janine Lieberman (Stage Manager)
Circle Mirror Transformation is Janine's second production with Old Academy Players. The first was Morning's at Seven, also with Loretta Lucy Miller directing, where Janine stage-managed and operated the light and sound booth. Janine started with Loretta Lucy at Stagecrafters in Chestnut Hill on the set of The Country Girl as Assistant Stage Manager, managing a complex prop and costume mise-en-scene. This was a great opportunity for full immersion and learning, for which she is ever grateful!
Janine says, "Working with the Old Academy Players has brought home the pleasure of combining work and play to maximum stimulation. The staff and artists are welcoming and inclusive and I cherish the new learning they are offering. This is community theater at its best."
Theater credits include Good People, Farragut North, Kimberly Akimbo, Of Mice and Men, Trouble in Mind, Angel Street, Night Watch, and A Soldier's Play, all at Stagecrafters, as script-holder, props, costumes, producing; and Morning's at Seven and now Circle Mirror Transformation at Old Academy.
At home, Janine's other projects are drawing and clay modeling, film inspection, and local history and museum interest.