Our 534th Production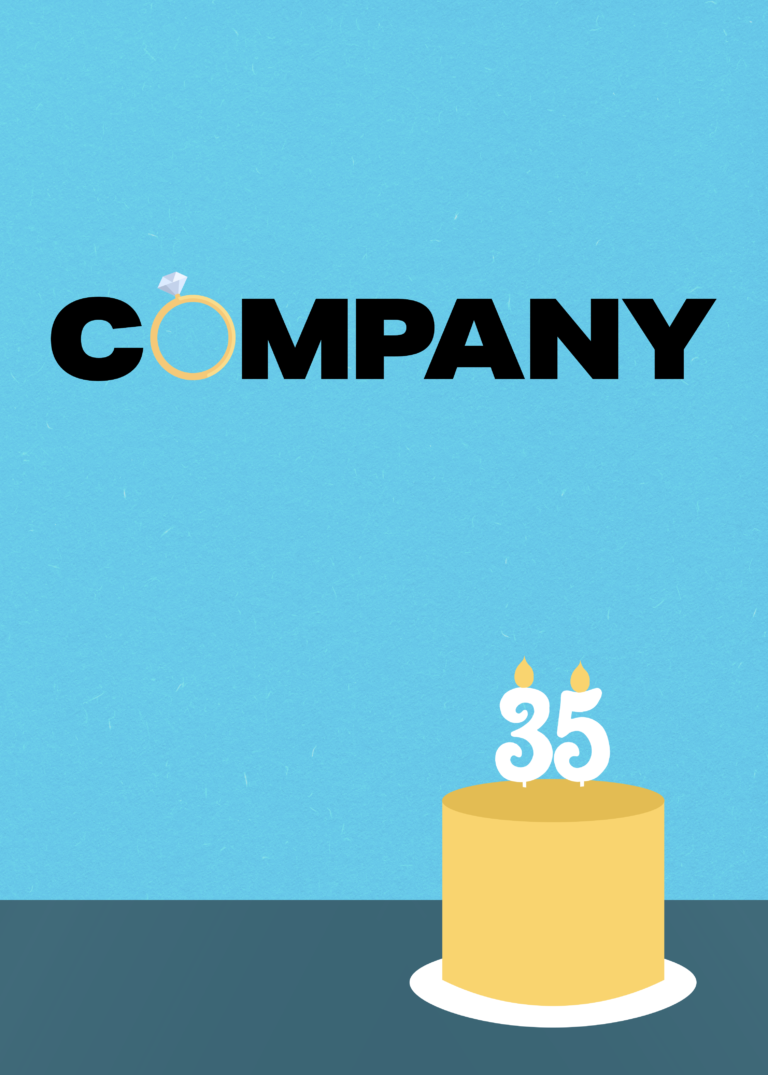 By Stephen Sondheim
Directed by Annie Hnatko
April 21st, 22nd, 28th, 29th, 30th; May 5th, 6th, 7th, 2023
Friday and Saturday at 8:00 p.m., Sunday at 2:00 p.m.

From musical theatre's most renowned composer, Company is largely regarded as a trailblazer of the dark-comedy, modern-musical genre and the winner of seven Tony Awards, including Best Musical, Best Score, Best Lyrics and Best Book.
On the night of his 35th birthday, confirmed bachelor, Robert, contemplates his unmarried state. Over the course of a series of dinners, drinks and even a wedding, his friends – "those good and crazy people [his] married friends" – explain the pros and cons of taking on a spouse. The habitually single Robert is forced to question his adamant retention of bachelorhood during a hilarious array of interactions.
Meet the Cast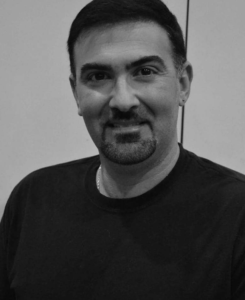 Brian Rothman as David
Brian is thrilled to be returning to the OAP stage with such an amazing cast! Long time patrons may remember him as Linus in You're a Good Man, Charlie Brown! or for his one performance as Mortimer in the Fantasticks. Brian has performed in the tri-state area for more years than he'd like to admit. Some favorite roles over the years: Prince Dauntless/Once Upon a Mattress, Dr. Orin Scrivello DDS/Little Shop of Horrors, Matt/The Fantasticks, Professor Calahan/Legally Blonde, Kenickie/Grease, Chip/25th Annual Putnam County Spelling Bee, Judas/Godspell, Curtis/Sister Act, and Brian/The All Night Strut. Huge thanks to all the people in his life that support his theatre addiction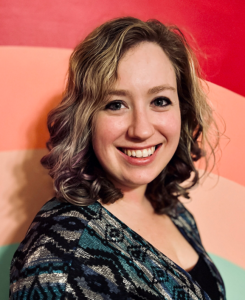 Galadriel Sevener as April
Galadriel is so excited to be performing in her first show in the Philly area after a 6 year pause! Previous favorite roles include Joanna (Sweeney Todd), Madame de la Grande Bouche (Beauty and the Beast) and Olive Ostrovsky (Spelling Bee). She would like to thank Annie and Old Academy Players for giving her the opportunity to play and have fun singing and dancing again. She'd especially like to credit her husband, Victor, and 3 year old daughter, Faye, for holding down the fort at home during rehearsals.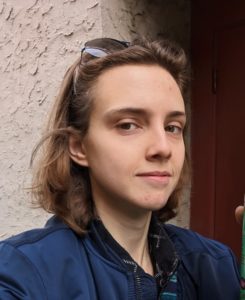 Haley Dunning as Susan
Haley Dunning is really excited to be returning to Old Academy for her second role! She also played The Mute in the Fantasticks last year, as well as doing lots and lots of plays and musicals growing up.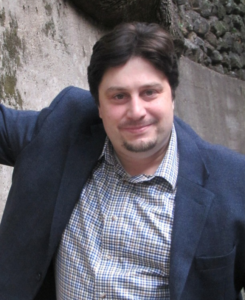 Jordan Mann as Harry
Better known as an award-winning lyricist, Jordan has returned to performing recently with Avenue Theatre's "Into to the Woods" (Narrator/Mysterious Man) and smaller roles with the Main Street Musicals Festival at Temple University which he also co-produced. Recent work includes parenting a 5 year old son.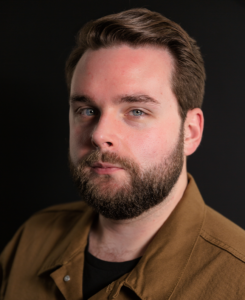 Josh Tull as Robert
Josh is excited to be returning to the Old Academy Players stage as Robert (Bobby) in Company. Previously, Josh was in OAP's production of The Fantasticks as Matt where he was nominated for Best Performer in a Musical by Broadway World Philadelphia. He has also performed in several concerts at the theater. Josh sits on OAP's production committee as a Director and will be directing the musical for the 2023–2024 season. Outside of OAP, Josh is the Mainstage Director for Neshaminy Summer Stock and will be directing Mamma Mia! in July of this year.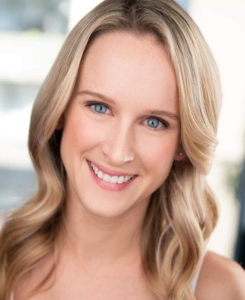 Kristen Spangenberg as Jenny
Kristen is thrilled to be a part of the cast of Company! She has been seen performing as Queen Catherine at The PA Renaissance Faire in 2014–2015 as well as with Artspower National Tours in many children's shows. She also has performed with Universal, SeaWorld Orlando, and many interactive theater shows. She sings in Indonesian and got to perform overseas in 2022 with a group called Dangdut in America which seeks to introduce Americans to a unique style of music called Dangdut. Many thanks to her husband, Brandon for his support, and her two dogs.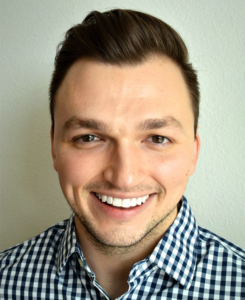 Kyle Mitchell as Peter
Kyle is thrilled to be making his Old Academy debut! Originally from Texas, Kyle has called Philly home for the last four years. A newcomer to the stage, he is incredibly grateful for the opportunity to work alongside this cast and creative team, and would like to thank everyone who has mentored and supported him along the way.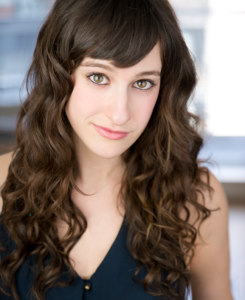 Liat Kovnator as Marta
Liat is a graduate of the University of the Arts with a BFA in Musical Theatre. Some of her past productions include "Spring Awakening" (Wendla), "Hair" (Jeanie), "Seussical the Musical" (Gertrude McFuzz), and "The 25th Annual Putnam County Spelling Bee" (Olive). When she isn't performing, she works as the Director of Engagement and Outreach at a local synagogue, and produces music-based events for the theater company Chickadee Theatre, with her friends . She wants to thank her family and friends for their support. She hopes you enjoy the show!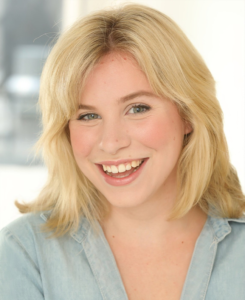 Lisa Sims as Amy
Lisa is absolutely stoked to be playing the role of Amy! This production marks her debut at Old Academy Players and a much-anticipated physical return to theater since early 2020. In the interim she starred as Juliet in a virtual performance of When Shakespeare's Ladies Meet; appeared in The Star Vocal Competition in Havertown, performing songs in multiple genres against amazing local talent and earning a spot as a semifinalist; and has recently taken up an opportunity singing for retirement and assisted living communities. Previous credits include the crackpot Winnifred in Once Upon a Mattress, the saucy Nellie in one of her top musicals Jekyll & Hyde, and the triple-role of Villian, Gayle and Rhonda in John Cariani's romantic comedy Almost Maine. She extends a heartfelt thanks to her family and friends, and of course the wonderful cast, crew, and audience for their support!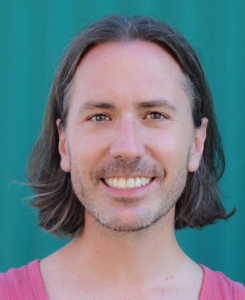 Ryan Baber as Paul
Ryan Baber is delighted to be making his Old Academy Players debut! Though not a Philly native, Ryan graduated from the University of Pennsylvania where he was a member of the Mask and Wig Club. Recent credits include Robin Starveling in Something Rotten at Players Club of Swarthmore and Mr. Brooke in Little Women at Narberth Community Theatre. Ryan would like to thank the OAP community for the warm welcome!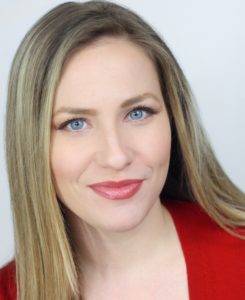 Samantha Solar as Sarah
Samantha is ecstatic to be performing in her first Sondheim musical, and to return to the OAP stage! Sam was recently in OAP's production of Miss Bennet: Christmas at Pemberley (Anne de Bourgh). Other recent credits: Crimes of the Heart (Chick Boyle) at Stagecrafters, Girl in the Machine (Voice) at Players Club of Swarthmore, and a virtual production of Sense and Sensibility (Lucy Steele) with the Forge Theatre. Sam is a member of an improv troupe, The Bible Players, and an actor/writer in a sketch comedy team called Hip Replacement. When Sam isn't on stage, she portrays a "baby boomer" character on social media named "Phyllis from Philly" IG:@phyllisfromphilly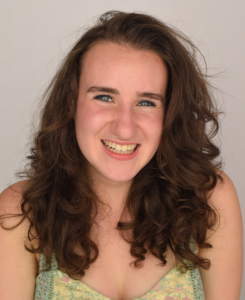 Temma Schaechter as Kathy
Temma Schaechter is a psychology researcher at the University of Pennsylvania by day and a singer-songwriter-actress by night. Favorite theatre roles to date include Diana in Next to Normal and Olive Ostrovsky in 25th Annual Putnam County Spelling Bee, as well as music directing Into the Woods as an undergraduate at Brown University. In addition to her musical theatre experience, she has a background in and love for jazz, folk, classical, and Yiddish music. Temma is currently working on producing her first EP of original music and is passionate about the healing and unifying power of the arts.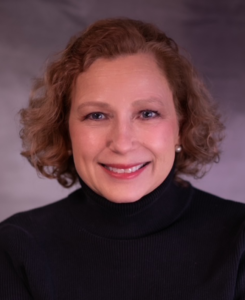 Theresa Swartz as Joanne
Theresa is excited to back on the OAP stage after last appearing in A Song I Forgot to Sing in 2017. Favorite roles through the years include Kate Keller in The Miracle Worker, Regan in King Lear, and Guenevere in Camelot.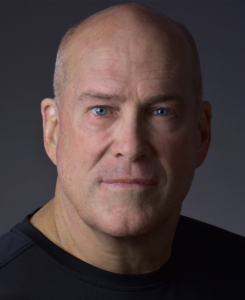 Thomas Stone as Larry
Tom is happy to be making his debut performance at Old Academy Players. His previous shows include featured roles in community theater productions of Guys and Dolls (Nicely Nicely Johnson), Urinetown (Mister Cladwell), Bright Star (Mayor Dobbs), and Couples – a Covid era Zoom based dramady.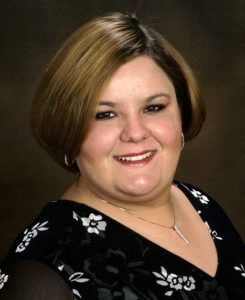 Annie Hnatko (Director)
Annie is thrilled to return to the Old Academy Players director's chair. She studied Music Education at West Chester University and Opera Performance at the Academy of Vocal Arts. She has been active in theater, opera and concert singing for over 30 years. Her favorite roles include, "The Witch" (Into the Woods), "Anna Maurant" (Street Scene). She frequently performs with the Pennsylvania Lyric Opera Theater and the Star Players of Philadelphia.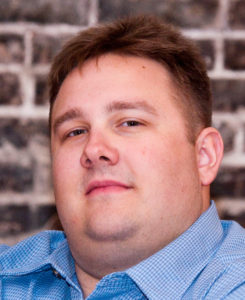 Steve Hnatko (Producer)
Steve is overjoyed to be once again be producing at Old Academy. Steve has produced such OA productions as Godspell, You're a Good Man Charlie Brown, The Fourth Wall, The 25th Annual Putnam County Spelling Bee, Ordinary Days, and the 2019 Summer One Act Festival. Steve has also produced 42nd Street and Annie for the Philadelphia Recreation Center's Star Players. He is excited to get back to the theater after the long layoff.