Our 516th Production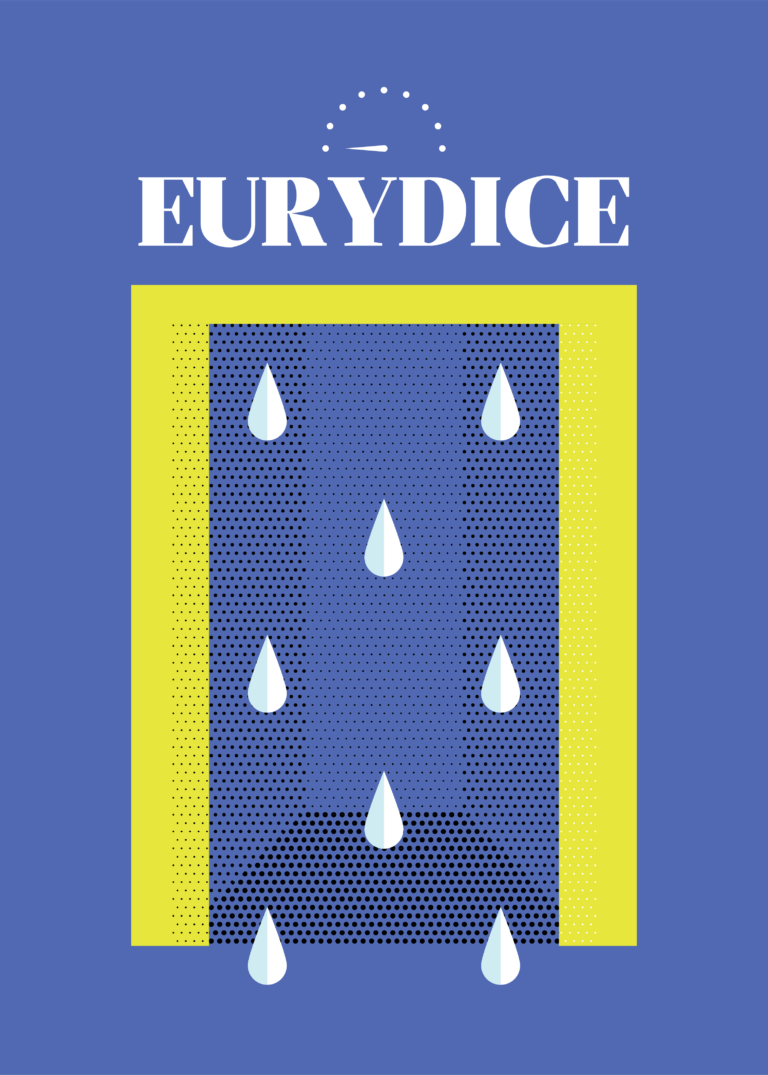 By Sarah Ruhl
Directed by Jane Jennings
November 2nd, 3rd, 9th, 10th, 11th, 16th, 17th, 18th, 2018
Friday and Saturday at 8:00 p.m., Sunday at 2:00 p.m.

Eurydice is a modern and poignant retelling of the Greek myth of Orpheus and Eurydice. When his new bride dies tragically, Orpheus sets out to find her in the Underworld, and bring her back. However, in the Underworld she has been reunited with her dead father, and is torn between leaving him and returning to life with Orpheus. The play is a meditation on love and grief, told with playwright Sarah Ruhl's distinctive quirkiness and heart.
Hugh Hunter's review at the Chestnut Hill Local: "This 'Golden Ruhl' is thought-provoking at Old Academy"
Meet the Cast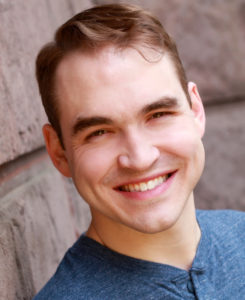 Matthew Thompson as Orpheus
Matthew is thrilled to, once again, work with Jane Jennings and the Old Academy Players. Previously he's appeared onstage with fellow Eurydice cast member, Samantha Simpson, in another Sarah Ruhl play called Melancholy Play, also directed by Jane Jennings. Matthew keeps busy chasing the acting dream and working 2 jobs. In his spare time he waters his Ficus, and gazes at eye flotsam. He'd love to thank his family and friends for their support, and his beautiful girlfriend, Jenn, for accepting that he doesn't do musical theater.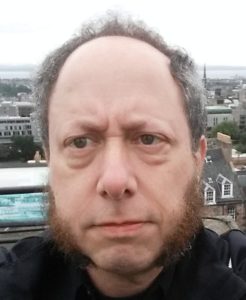 Michael Jeffrey Cohen as Big Stone
Michael is a longtime player for ComedySportz Philadelphia, having also played on the rosters of CSz Chicago and CSz New York City. Michael is an alumnus of The Second City Training Center's Conservatory Program in Chicago, and he's taught improvisation in Philly and NYC. He's also an active member of The Savoy Company, a 117-year-old Philadelphia institution dedicated to presenting the comic operas of Gilbert & Sullivan. Recently, Michael performed with both Savoy and CSz during a whirlwind trip to the International G&S Festival in Harrogate, England, and the Edinburgh Festival Fringe in Scotland. Decades ago, Michael directed, acted, and worked backstage at the Village Players of Hatboro; now, he's honored to inhabit Sarah Ruhl's poetic world at this historic theater that's a five-minute walk from his home. He thanks you, the Eurydice cast and crew, and Yards Brawler.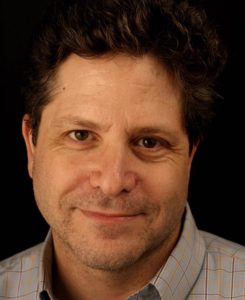 Michael Tarringer as Father
Michael is happy to return to Old Academy Players after portraying Frederick Treves last season in The Elephant Man. He has acted in various community theater productions around the Philadelphia area. Some of his favorites include: Peter and The Starcatcher (Lord Aster) and Proof (Robert) at Barley Sheaf Players; The Lion, The Witch and the Wardrobe (Aslan) and The Best Little Whorehouse in Texas (C.J. Scruggs) at the Wilmington Drama League; Something Intangible (Gustav Von Meyerhoff) at Stagecrafters; Noises Off (Freddie) and Of Mice and Men (George) at Spotlight Theatre; and A Few Good Men (Jack Ross) at the Players Club of Swarthmore. Michael has taken classes at the Walnut Street Theatre School and Hedgerow Theatre. He sends much thanks to his family for their love and for putting up with his theater bug.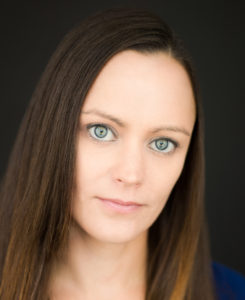 Natalie Bonacci as Loud Stone
Natalie is excited to be making her second appearance at Old Academy Players, having last been seen in Men Are Dogs (Loretta). Other recent appearances include Perfect Wedding (Rachel), and A Little Murder Never Hurt Anybody (Bunny) at Playcrafters of Skippack. She has previously appeared in Vanya & Sonia & Masha & Spike (Nina), Dangerous Liaisons as (Cecile), In-Laws, Out-Laws, and Other People (That Should Be Shot) (Tracy), and She Kills Monsters (Lillith) at Village Players of Hatboro. Natalie is an Equity Membership Candidate. She is thrilled to be working with such a talented cast and thankful for this opportunity. She would like to thank Eric for his unconditional support and love.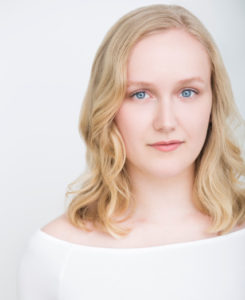 Natalie Pendergast as Little Stone
This is Natalie's first production with Old Academy Players, and she is so excited for the opportunity to work on a play that is very dear to her. In 2017 she graduated from Hollins University with a degree in English. While at school Natalie worked on shows like Godspell, Peter and the Starcatcher, Almost, Maine, and Pilgrim at Tinker Creek. She moved to Philadelphia this year, and was thrilled to work on Cristal Palace this summer during PIFA. She looks forward to continuing to tell stories that will help change the world.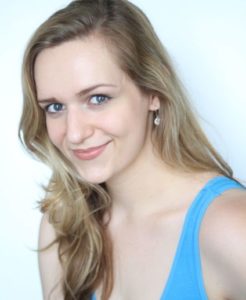 Samantha Simpson as Eurydice
Samantha was last seen on the Old Academy stage as Tilly in Melancholy Play, and she is delighted to be back working on another Sarah Ruhl play. Some of Samantha's favorite roles include Viola in Twelfth Night, Irene Adler in The Adventures of Sherlock Holmes, and Corie in Barefoot in the Park. Samantha can be seen online starring as Darby in award-winning web series Herrings. A graduate of Villanova's master of theatre program, Samantha lives in Chestnut Hill and works as a middle school English teacher in West Oak Lane.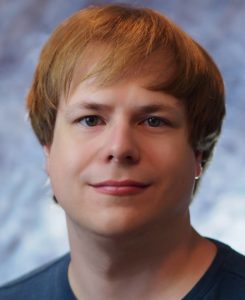 Timothy Schumann as Nasty Interesting Man/Child
This is Timothy's second show with Old Academy Players. Some of his favorite previous stage roles include John Merrick in The Elephant Man, Sir Henry in The Hound of the Baskervilles, Jonathan in Arsenic and Old Lace, Jack in The Tin Woman, and Chuck in She Kills Monsters. Besides appearing onstage, he has also performed local voiceover work, as well as appearing in several short films. He would like to thank his parents and friends for all of their constant support.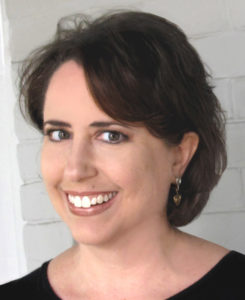 Jane Jennings (Director)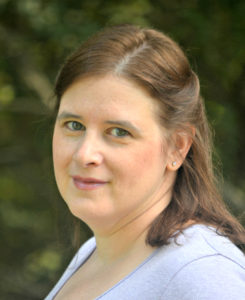 Jennifer Sivers/Roberts (Producer)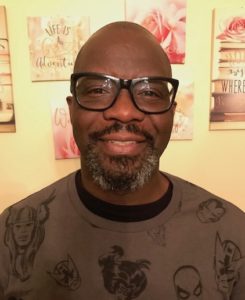 Michael Roberts (Producer)