Our 518th Production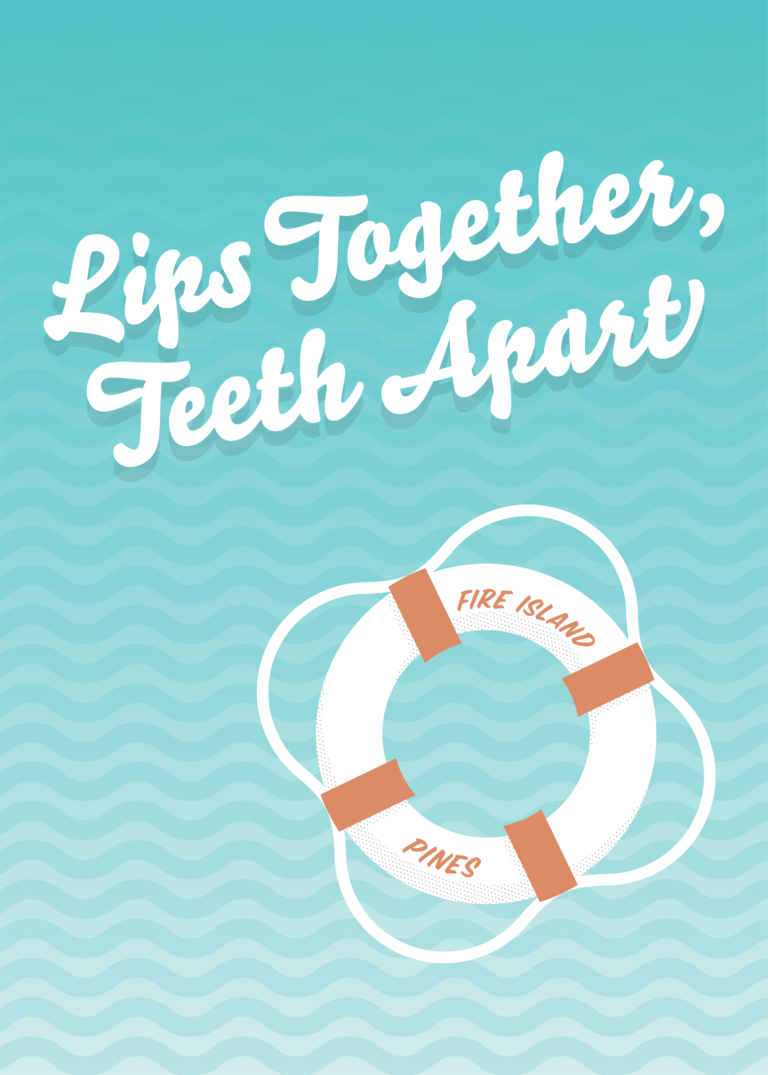 By Terrence McNally
Directed by Rob Rosiello
March 8th, 9th, 15th, 16th, 17th, 22nd, 23rd, 24th, 2019
Friday and Saturday at 8:00 p.m., Sunday at 2:00 p.m.

Two couples retreat to Fire Island for an explosive July 4th weekend, fueled by unspoken fears, festering resentments and forbidden longings. Despite the tension and heat, no one will go into the house's immaculate pool nor confront the truth surrounding the life and untimely death of its previous owner.
Meet the Cast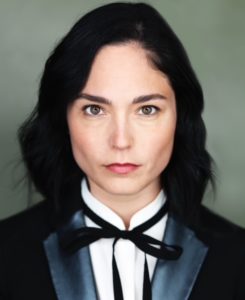 Caitlin Riley as Sally
Caitlin is excited for her third romp on the OAP stage. Previous shows include Suddenly Last Summer and A Song I Forgot to Sing. Additionally, she's performed at Town & Country Players in August: Osage County, The Laramie Project, and The Children's Hour. Offstage, she's a freelance copywriter, commercial actress, and wife to the best gal in town. And so we go.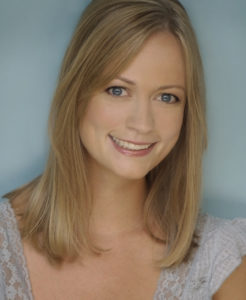 Dani Joy Foley as Chloe
Dani's past favorite roles include: Martha in The Children's Hour (Town & Country Players), Laura in The Glass Menagerie (Steel River Playhouse), Ophelia/Nurse in Hamletmachine/Medeaplays (Underground Arts), Becky in The Village Bike (Lafayette Salon Series/NYC), Honey in 365 Days/Plays (Filament Theatre Co./LA), Juliet in Farewell Juliet (Santa Monica Playhouse/LA), and Mary Warren in The Crucible (Forge Theatre). Internet T.V. series credits include Jenny in 30 Days of Night: Blood Trails, and Miss Dewitt in Prom Queen.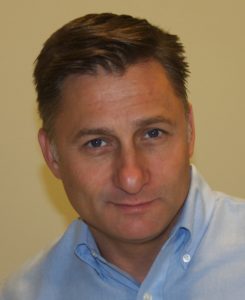 Darin DeVivo as John
Darin is happy to be cast as John in Lips Together, Teeth Apart, a play by Terrance McNally. He thanks Director Rob Rosiello and Old Academy for this amazing opportunity. This is Darin's third appearance in a play. Previously, in September 2018, he appeared as Bradley in Sam Shepard's Buried Child at Langhorne Players Theater. In April 2018 he made his stage debut when he played Lee in Sam Shepard's True West at The Second Stage at Burlington County Footlighters. He thanks his family and friends for their support.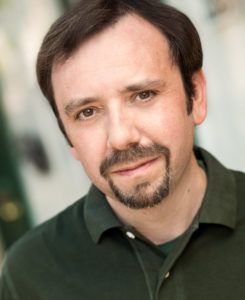 Eric Rupp as Sam
Eric is thrilled to be returning to Old Academy Players. He has appeared in several Old Academy productions, most recently as Sidney in Fast Girls. Other recent performances include Boeing, Boeing at Candlelight Theatre (Robert), To Kill A Mockingbird at Steel River Playhouse (Bob Ewell), and Ken Ludwig's A Comedy of Tenors at Walnut Street Theatre (Saunders understudy). Eric is an Equity Membership Candidate, and received his BFA in Acting from NYU's Tisch School of the Arts. Eric is grateful to Rob for giving him this opportunity, and to the amazing cast he has the honor of working with. "Our lives are entwined with the people over the footlights. We are a part of them."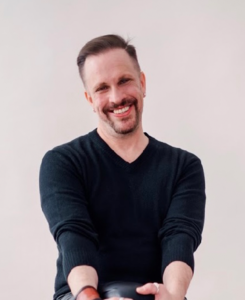 Rob Rosiello (Director)
Rob is thrilled to be back at Old Academy Players, last seen on stage as Alfred Lunt in Ten Chimneys. A graduate of Villanova's Master Program in Theatre, Rob's directing credits include: The Children's Hour, The Laramie Project, Suddenly Last Summer, The Search for Signs of Intelligent Life in the Universe, and Love! Valour! Compassion! He has directed several world premiere plays: Mommie Queerest, Die-Nasty, Awake, Our Intoxication, Fast Forward Rewind, and last season's A Song I Forgot to Sing. Rob was a member of the Barrymore Award-winning ensemble of Angels in America, teaches theatre and film at Montgomery County Community College, and served as a teaching assistant in playwriting at Primary Stage Off-Broadway Theater in NYC. While living in NYC, he also had the great fortune of producing the National Tour for the Winner of the first five seasons of RuPaul's Drag Race on behalf of Logo TV and Absolut Vodka.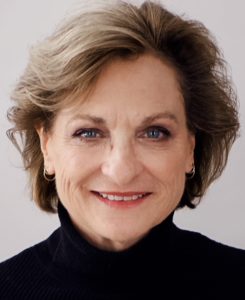 Nancy Ridgeway (Producer)
Over the past few seasons, Nancy worked as the dramaturg on Suddenly Last Summer and as the costume designer for A Song I Forgot Sing. Next up, Nancy will be directing Buried Child by Sam Shepard opening on March 12, 2020 here at Old Academy Players. Nancy is also active at the Town and Country Players in Doylestown, Bucks County, where she is the current President of the organization as well as directing the Pulitzer Prize winning musical, Next to Normal which opens on April 26, 2019. Assisting her good friend Rob Rosiello with this wonderful and amazing story is an absolute joy.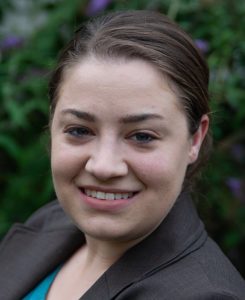 Caity Logan (Stage Manager)
Caity is thrilled to be back at Old Academy, working with some of her favorite theater people. She previously stage managed Suddenly Last Summer and served as dramaturg for A Song I Forgot to Sing. At her other theater home, Town and Country Players, she is currently serving as co-dramaturg for their production of Next to Normal and authored and produced their 2018 Holiday Show. She sends her thanks and love to the Ladies of Leisure, her Hawaii second family and Rob's Harlem. She swears to always reserve the royal box for Mark.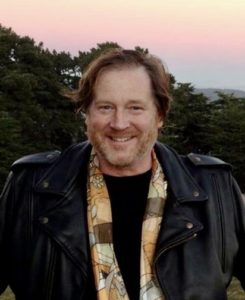 T. Mark Cole (Set Designer)
Mark is a Pennsylvania based artist known for his traditional landscapes and also works under his abstract art pseudonym, Favi Dubo. Mark's recent theatrical design work includes: Suddenly Last Summer (Set Designer), The Laramie Project (Scenic Designer), A Song I Forgot to Sing (Set Designer), Other Desert Cities (Scenic Designer), The Children's Hour (Scenic Designer), and The Nutcracker (Scenic Designer). He has been a fine arts instructor for over 20 years and spent several summers working for the State of Maine cataloguing historic homes on Mount Desert Island. His passion for architecture led him to co-author two books on the history of Stone Harbor, NJ with Arcadia Publishing. Mark was one of 50 artists commissioned by Absolut Vodka in 2012 and 2013 to participate in The Absolut Masterpiece Program, a nationally juried art show and competition. Mark is a member of the Chester County Art Association (CCAA), Provincetown Art Association and Museum (PAAM), Delaware Center for the Contemporary Arts (DCCA), InLiquid.com, and The National Trust. For 30 years he was the curator for The Brandywine Museum's Biennial Holiday Exhibit of Betsy Wyeth's Jewelry as inspired by the Art of Andy Wyeth. Mark holds a BFA from West Chester University and has studied Fine Art throughout Europe.