Our 505th Production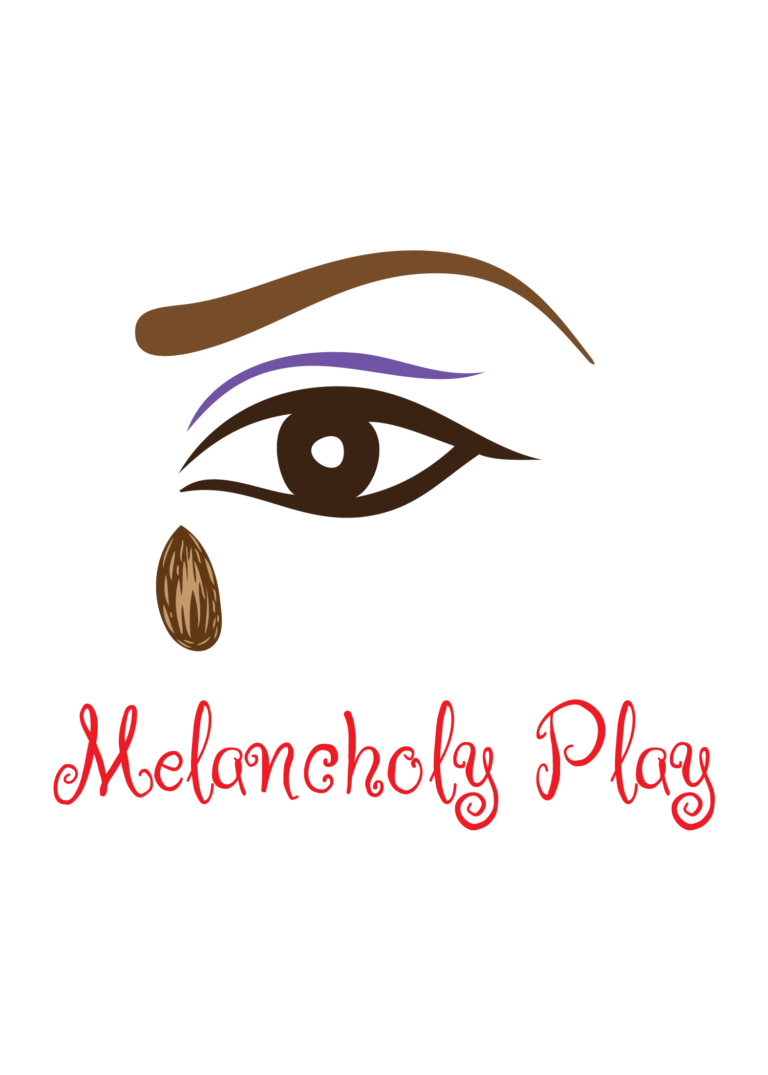 By Sarah Ruhl
Directed by Jane Jennings
January 13, 14, 20, 21, 22, 27, 28, 29 2017
Friday and Saturday at 8:00 p.m., Sunday at 2:00 p.m.

Tilly's melancholy, though objectionable to her employer, is oddly attractive to those around her. She finds herself surrounded by quirky friends and lovers who have fallen under its spell.
But what happens when she suddenly wakes up wildly happy? Sarah Ruhl's poetic writing is the counterpoint in this offbeat, poignant comedy about both the beauty and the sadness of life.
Ginger Agnew's Review at B Sharp Productions: "Nothing Sad, Only a MELANCHOLY PLAY at Old Academy Players"
Anne Lannak's Review at Stage Magazine: "Audience Review: MELANCHOLY PLAY at Old Academy"
Rita Charleston's interview with Jane Jennings: "She's seeing the beauty in everything, even melancholy"
Meet the Cast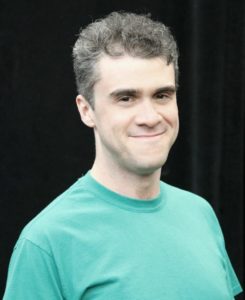 Josh Keiter as Lorenzo
Josh is happy to return to Old Academy, after appearing as Malvolio in Twelfth Night, as well as in the ensemble of Godspell and as Christopher Columbus and Mr. Goodbar (chocolate and peanuts) in the One Act Bonanza in 2015. Other recent roles include Gibson/Mr. Burns in Mr. Burns, Dogberry in Much Ado About Nothing, and Rev. Bobby Groves in Book of Days, all with Pulley & Buttonhole in Jenkintown. Musical roles include Smee in Peter Pan and Bill Sikes in Oliver! with Temple Sinai Players in Dresher, and Gangster #1 in The Drowsy Chaperone with Willow Manor Players in Abington. Josh also regularly works in children's theatre with Family Stages. Thanks and love to this great cast and crew, and to his family and friends, without whom he would not be here.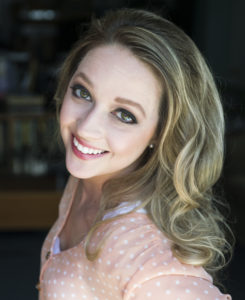 Laura Watson as Frances
Laura is happy to be performing for the first time at Old Academy Players. Laura is an art therapist for the Horsham Clinic who enjoys doing theater in her spare time. Favorite roles include Maria in West Side Story, Christopher in On The Razzle, and Holly in The Wedding Singer. Laura would like to thank her friends and family for their love and support and extends extra love and thanks to Michael, her wonderful husband.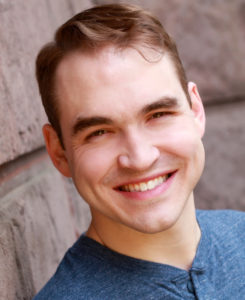 Matthew Thompson as Frank
Matthew is extremely happy to be back on the Old Academy Players stage. His first foray with this company was in the One Act Festival last summer, where he starred as Felix Haldeman in "He Said and She Said," directed by Dale Mezzacappa and featuring Melancholy director Jane Jennings. Other local appearances include in Good People at Stagecrafters in Chestnut Hill and Boeing, Boeing at the Town & Country Players in Buckingham, PA. He thanks his family and girlfriend, Jenn, for their support.
Maura McInerney as Joan
Maura is excited to make her Old Academy Players debut in Melancholy Play and thanks the talented cast and production team for being so welcoming! Maura previously played Veta in Harvey and Mrs. Hedges in Born Yesterday at NCT. Other favorite roles include Princess Winnifred in Once Upon a Mattress, Ado Annie in Oklahoma and Raja in I Never Saw Another Butterfly. Maura thanks her supportive friends and family, particularly her children Julia and Patrick for inspiring her to do this.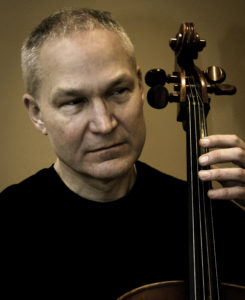 Richard Maurer as Julian
Richard graduated from the Juilliard School in 1989, with a degree in cello performance. He won the Aspen Cello Competition in 1986, playing a ferociously difficult contemporary work with the Aspen Concert Orchestra. Not finding a performance degree conducive to making a living, Richard began studying for the LSAT and was accepted to Georgetown University Law Center, graduating in 1993 and passing the bar exams of Pennsylvania, New York and New Jersey in one memorable week. Despite the impossible hours of a young lawyer at a large law firm, Richard continued to practice with his wife, pianist Young Chu Song, and their recitals in 1994 and 1995 received adulatory reviews in local press. Richard took several years off from playing the cello after his daughters, Kate and Sabina, were born in the late 1990s, but began practicing and performing again when they could both walk. Sixteen years later, with daughters in college and running his own law firm, Richard recently finished a 12-week federal jury trial and is again bringing the cello to the community, at St. Bridget's church in East Falls, and in this performance.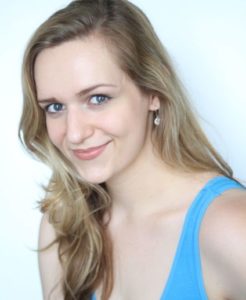 Samantha Simpson as Tilly
Samantha is a Delaware native and current resident of Philadelphia. She received her BA in Drama and Music from Washington College, and her MA in Theatre from Villanova University. When not acting, Samantha sings in the band Kiss to Tell, and teaches children's dance at Allen's Lane Art Center. Some of her favorite acting credits include Viola in Twelfth Night, Sally in The Voice of the Turtle, and Corie in Barefoot in the Park. She is currently starring in the webseries Herrings which can be seen on YouTube and Vimeo.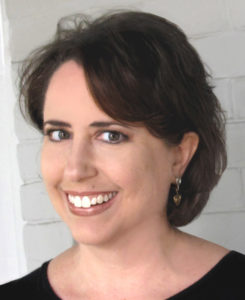 Jane Jennings (Director)
Jane enjoys many aspects of theater production, including directing, acting, costuming, and set design. Her directorial credits include Vanya and Sonia and Marsha and Spike, As it is in Heaven, Blank Pages, The Second Thanksgiving. Recent acting roles have been Mrs. Packard in He Said, She Said, Louise in Ten Chimneys, Mrs. Bennet in Pride and Prejudice. Her background is in classical singing and opera. She trained at the College-Conservatory of Music, University of Cincinnati, and The Academy of Vocal Arts in Philadelphia. She has performed extensively as an opera and concert singer, singing professionally with such local companies as The Opera Company of Philadelphia, Pennsylvania Opera Theater and The Philadelphia Singers. She is music director for the OAP Childrens' Arts Program, and directs the New Horizons Glee Club. She teaches piano and voice at Friends Central School and privately.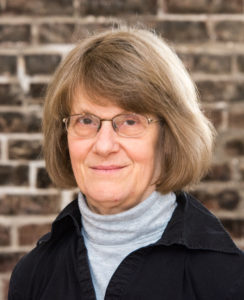 Carla Childs (Producer)
Carla, a Distinguished Member, has been active at Old Academy since 1993, when she brought children to audition for a play and also got a part. Directing highlights include Our Town, The Winslow Boy, Driving Miss Daisy, Smash, Charley's Aunt, To Kill a Mockingbird, Enchanted April, The Miracle Worker, A Midsummer Night's Dream, Little Women, The Taming of the Shrew, The Importance of Being Earnest, Twelfth Night, and The Lion in Winter. Her most recent onstage appearance was in As It Is In Heaven. She directs the Anne Frank Theater Project for the Philadelphia Holocaust Awareness Museum, teaches at Germantown Friends, and assists with student productions. She has directed popup scenes from Pride and Prejudice and Midsummer at the Free Library.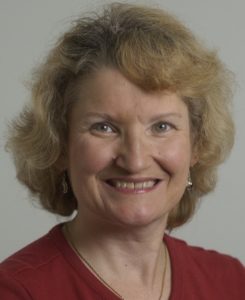 Dale Mezzacappa (Producer)
Dale has co-produced many shows at Old Academy including Bus Stop, Taming of the Shrew, Smash, Enchanted April, To Kill a Mockingbird, Murdering Marlowe, A Midsummer Night's Dream, and Driving Miss Daisy. Among her onstage appearances are Charley's Aunt, Nunsense, Ravenscroft, The Winslow Boy, Rose Tattoo, Little Women, Rabbit Hole, and The Importance of Being Earnest, as Lady Bracknell. She has directed in three summer one-act festivals, including Singing in the Shower, written by her son Matt, Chekhov's A Marriage Proposal and last summer's He Said and She Said with Matt Thompson and Jane Jennings. A Distinguished Member, she will be appearing in our next production, Suddenly Last Summer, and does the programs for all our shows.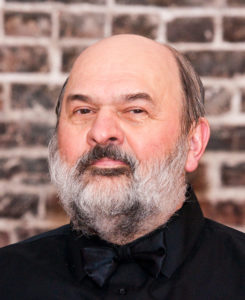 Randy Shupp (Producer)
Randy is Old Academy's Vice President and has worked on many productions as an actor, singer, and behind the scenes. In 2009 he joined with long-time Philadelphia-area performer and "King of Ragtime" Don Kawash in the musical venture Rags2Riches. He met Don at Old Academy when he appeared in and Don was musical director in A Funny Thing Happened on the Way to the Forum. Randy next played a blind man in Wrong Turn at Lungfish and most recently appeared as Sidney Greenstreet in Twelve Chimneys. He and wife Joan co-produced and designed sound for A Streetcar Named Desire.