Our 532nd Production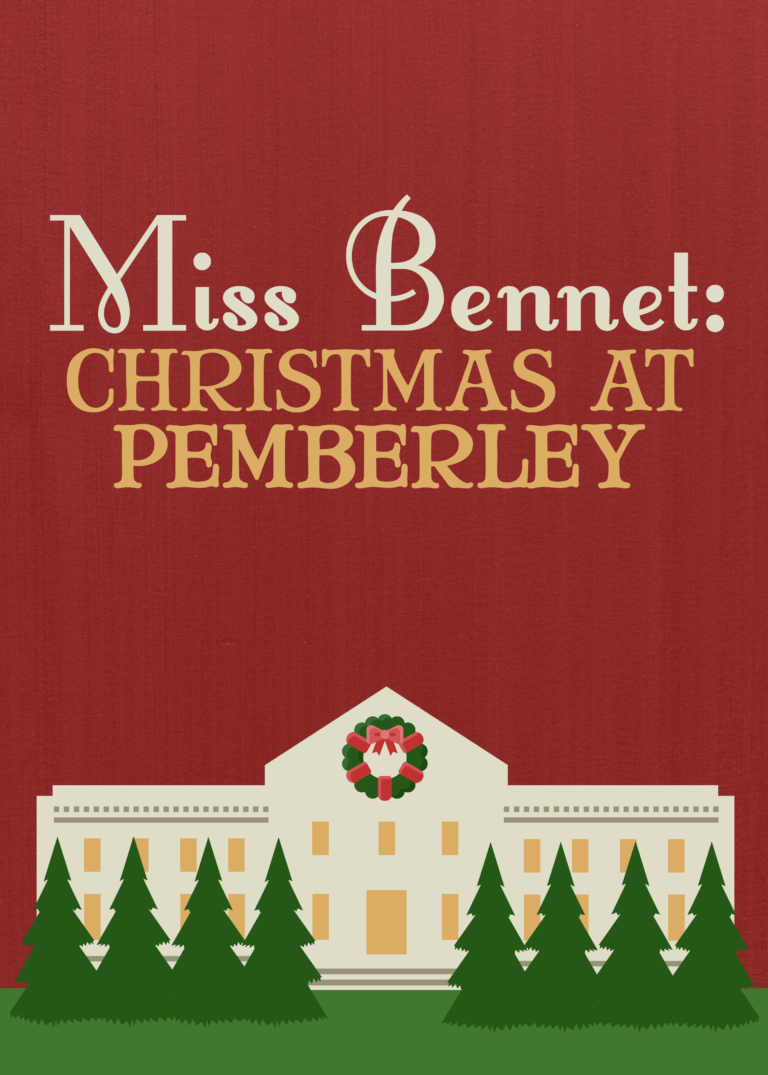 By Lauren Gunderson and Margot Melcon
Directed by Jane Jennings
January 13th, 14th, 20th, 21st, 22nd, 27th, 28th, 29th, 2023
Friday and Saturday at 8:00 p.m., Sunday at 2:00 p.m.

A sequel to Jane Austen's Pride and Prejudice set two years after the novel ends, Miss Bennet continues the story, only this time with bookish middle sister Mary as its unlikely heroine. Mary is growing tired of her role as the dutiful middle sister in the face of her siblings' romantic escapades. When the family gathers for Christmas at Pemberley, an unexpected guest sparks Mary's hopes for independence, an intellectual match, and possibly even love.
For those attending performances at Old Academy Players, the wearing of masks while in the building is encouraged but optional.
Meet the Cast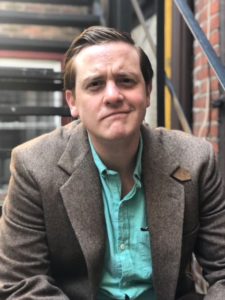 Ben Kunkle as Mr. Darcy
Ben Kunkle is thrilled to be making his debut stage performance at OAP. He last appeared in the 2017 Fringe Festival play "TOWN" at the Adrienne Theater and in 2019's New York City Sketch Fest. His sketch comedy videos have been shared by the likes of Thompson Reuters, AOL, and MSN.
Brendan Sterling as Arthur De Bourg
Brendan Sterling is a Philly based actor and aspiring comedy writer. He last appeared in Shakespeare Palooza here at Old Academy and is thrilled to be performing again. Brendan sends a big thank you to his family and his Grandfather!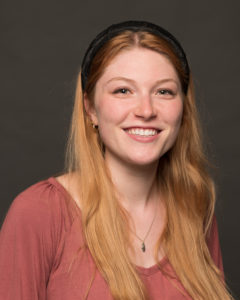 Julie Hadsell as Lydia Wickham
Julie Hadsell (she/her) is thrilled to be playing Lydia in Miss Bennet: Christmas at Pemberley! Julie is a theatre graduate of West Chester University, and has performed at Steel River Playhouse, Town and Country Players, and with Without A Cue Productions. Most recently, Julie co-directed A Midsummer Night's Dream at Winterthur Museum, Garden & Library. She thanks her family, friends, and all those at Old Academy Players for such a warm welcome.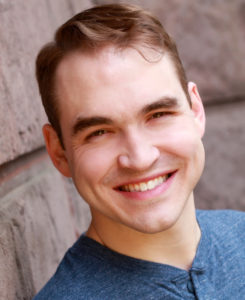 Matthew Thompson as Mr. Bingley
Matthew is chuffed to be able to REPRISE his role as Bingley again, having played him in "Pride & Prejudice" in another production, back in 2019. Matthew would love to thank Jane, whom has given him many wonderful roles over the years. The cast and crew for their consummate professionalism and various other positives that one couldn't name. Jenn, his long suffering girlfriend, for dealing with his shenanigans and his family for all their love and support. Fin.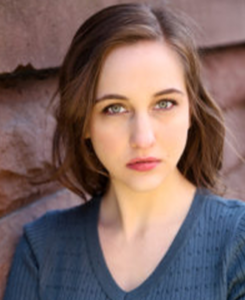 Rachel Dalton as Jane Bingley
Rachel is thrilled to be making her Old Academy debut! Originally from Michigan, Rachel has called Philly home for the last eight years. Notable roles include: The Woman (The Turn of the Screw), Judy (White Christmas), Sister Virginia (Eclipsed) Meg March (Little Women) and Young Edie (Grey Gardens). Rachel works in real estate and in her free time can be found podcasting, pursuing IDC certification, watching Buffy, or spending time with her family and friends. So much love and gratitude to my constants.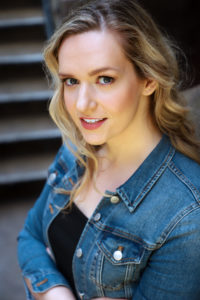 Samantha Simpson as Elizabeth Bennet
Samantha Simpson is thrilled to be back at Old Academy for another delightful show. Samantha was previously seen on the OAP stage in The Unexpected Guest, Wedding Band, Eurydice, and Melancholy Play. A self-proclaimed "literature and theatre nerd," Samantha could not be happier to bring this renewed version of Elizabeth Bennet to life. Samantha is a graduate of Villanova University's Master of Theatre program and is an Equity Membership Candidate. When not acting, Samantha moonlights as an 8th-grade English teacher.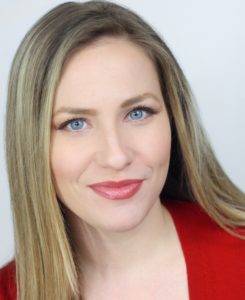 Samantha Solar as Anne De Bourg
Samantha Solar is a creative artist living in South Philly, and is making her Old Academy Players debut! Her most recent credits include: Stagecrafters Theater's production of Crimes of the Heart (Chick Boyle) & Players Club of Swarthmore's production of Girl in the Machine (Voice). Sam also writes comedy bits and portrays a baby boomer character on social media, "Phyllis from Philly", IG: @phyllisfromphilly. She's also in a sketch comedy group called Hip Replacement. Special thanks to Dad, Alexa, and Lonnie for their constant love and support of her artistic endeavors! Sam is dedicating this performance to her mom, Sandy, of blessed memory, who is hopefully chuckling up in heaven. "Love ya, tootsie!"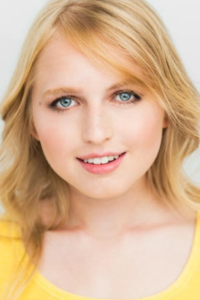 Zoe Bentley as Mary Bennet
This is Zoe's first production at Old Academy! She graduated in 2021 from Muhlenberg College with a BA in theatre and music, with concentrations in acting and vocal performance. She also spent a semester at the Theatre Academy of London where she studied acting, Shakespeare, and stage combat. Recent credits include Crimes of the Heart (Babe Botrelle) at the Stagecrafters Theater in Chestnut Hill, and Little Women (Aunt March) at Upper Darby Summer Stage. Thanks to family and friends, and her cats for their love and support! And to Mary for the lesson in being dedicatedly and uncompromisingly herself.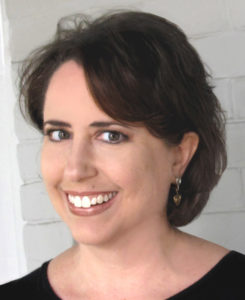 Jane Jennings (Director)
Jane is a ten year member of Old Academy Players, with many diverse credits, including directing, acting, singing and costuming. A few of her favorite directorial accomplishments are Vanya, Sonia, Marsha and Spike, Melancholy Play, Much Ado About Nothing, and The Elephant Man. Her background is in classical singing and opera, having graduated from The Academy of Vocal Arts, Philadelphia. When not at the theater, she teaches piano at Friends Central School.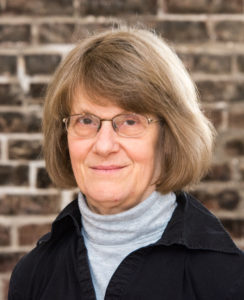 Carla Childs (Producer)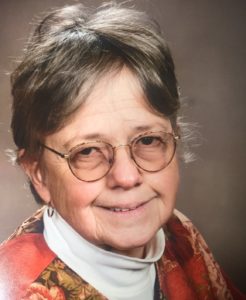 Mary Jane Fullam (Producer)