Our 508th Production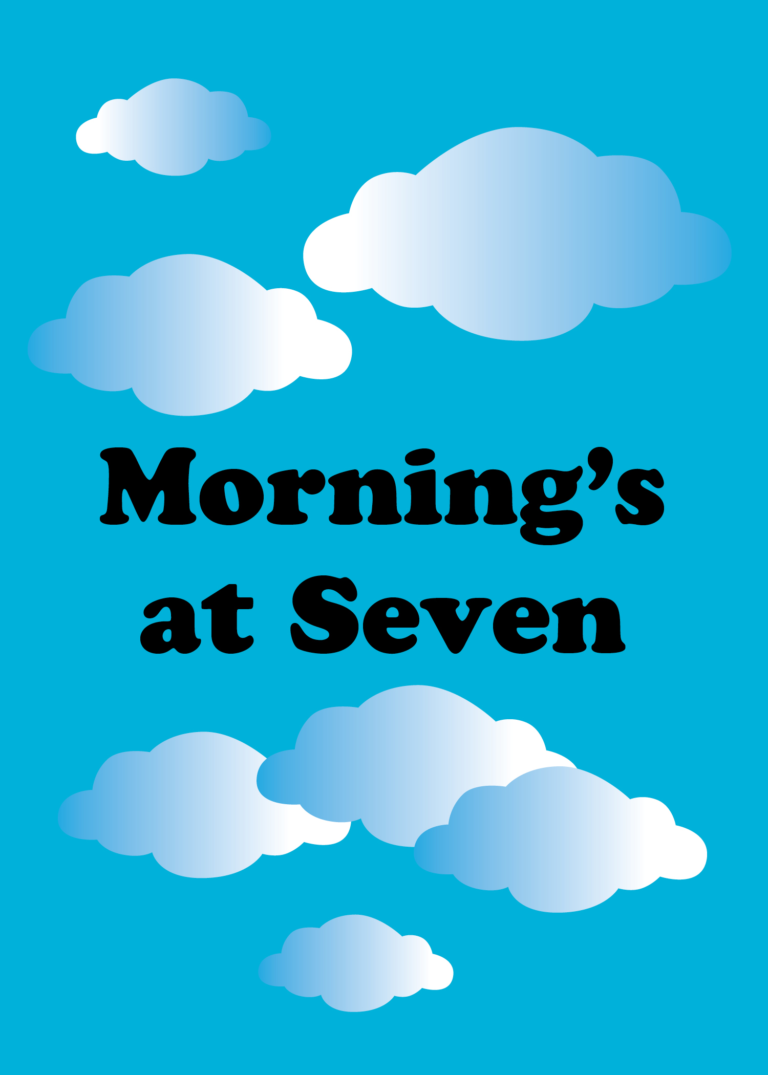 By Paul Osborn
Directed by Loretta Lucy Miller
June 9, 10, 16, 17, 18, 23, 24, 25 2017
Friday and Saturday at 8:00 p.m., Sunday at 2:00 p.m.

The year is 1938; the place is a small Midwestern town, where the four aging Gibbs sisters share in each other's lives including drama, comedy, and tragedy, not to mention, sympathy, secrets, caring, anger, envy, jealousy, and love.
Cora Swanson and her sister, Ida Bolton, along with husbands Thor and Carl, have lived next door to each other for their entire married lives. Arry, the old-maid sister, lives with Cora and Thor. A fourth sister, Esther and her husband, David, live down the street. All four families are awaiting eagerly the arrival of Ida and Carl's son, Homer, and his fiancée, Myrtle Brown.
Homer has been engaged to Myrtle for seven years and dated her for five years before that and, oddly enough, this will be the first time anyone in his family will have met her. It seems like a simple, happy situation, but trouble ensues as two of the sisters begin to question their lives and decide to make some changes before it's too late.
This heart-warming and hilarious comedy, televised live on several occasions, has won multiple Tony and Drama Desks awards. Morning's at Seven is considered delightful and darling by all.
Neal Newman's Review at DC Metro Theater Arts
Annie Lannak's Review at B Sharp Productions
Meet the Cast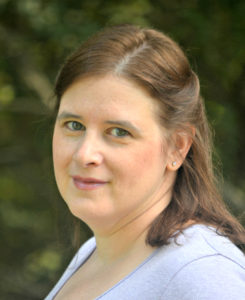 Jennifer Sivers/Roberts as Myrtle Brown
Jennifer is making her debut at Old Academy after a long absence from the stage. Acting since the age of six, she has appeared in numerous productions in five states. Some of her favorite roles include Birdie in Shooting Stars, Wanda in The Enchanted Pig, and Myra in A Bad Year for Tomatoes. In Xenia, Ohio she was honored to serve as Artistic Director for the Xenia Area Community Theater (X*ACT). Jennifer has also directed and assisted backstage in a variety of roles. She currently works as a Children's Librarian for the Upper Dublin Public Library.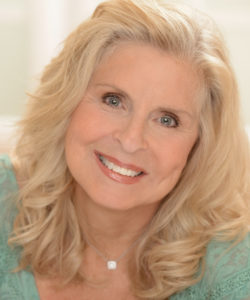 Kimberly Hess as Ida Bolton
Kimberly is very pleased to be making her Old Academy debut in Morning's at Seven and very grateful to Loretta Lucy Miller for the opportunity. Recent performances include Fiona Babcock in Out of Sight… Out of Murder, Julia Perry in A Little Murder Never Hurt Anybody, Lenya in Neil Simon's Fools, and Sharon in Book of Days. Other roles include Dr. Feldman in Something Intangible, Suzanne in Don't Dress for Dinner, and Juror No. 8 in Twelve Angry Jurors. Some of her many musical performances include Lily in Secret Garden, Millie in Seven Brides for Seven Brothers, and Guenevere in Camelot. Kimberly also sings with the Bucks County Choral Society and Cantus Novus choral group. She is dedicating this performance to her amazing father who turns 100 this June.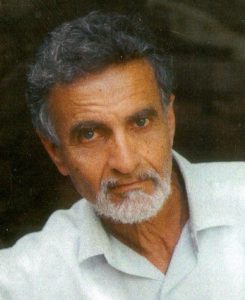 Lawrence H. Geller as David Crampton
Lawrence is veteran actor in the Delaware Valley is pleased to be in this production with such a talented cast. Kudos to the director for having the acumen in selecting this gem of a play that you are about to see. Recent performances include Purlie Victorious (Harris), Breaking the Code (Whitemore), To Kill a Mockingbird (Sergel), The Country Girl (Odets), and Rope (Hamilton). He is also appearing in 'Mr. President, I am Frederick Douglass', available for bookings at your org. He lives with his equally talented wife, Bernadette, in Roxborough.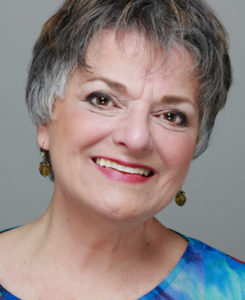 Linda Palmarozza as Esther Crampton
Linda is a theater veteran with over 30 years of community and regional theater credits to her name. This is her first time at Old Academy but not the first time she's worked with the fabulously talented Loretta Lucy Miller. In addition to acting, Linda is currently writing a play with a fellow co-writer. They hope to have Strokes at performance level by year's end. Linda's other passion is as an "overactive" volunteer for Stray Cat Blues, Inc., a non-profit cat rescue where she wears many hats working to rescue stray and abandoned cats throughout Montgomery and Bucks Counties.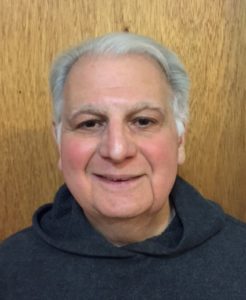 Mike Mogar as Carl Bolton
Nice to back at OA. A few of the productions Mike has been seen in here: Mr. Kirby in You Can't Take It With You, Mr. Ruskin in The Countess, Frank Simmonds in Minor Demons, Ed in Burke, and Charlie in The Champagne Charlie Stakes. Last seen at Spotlight Theatre as Doc Bartelli in Something Intangible, Juror #10 in Twelve Angry Men, Selsdon in Noises Off, and Candy in Of Men and Mice. At Stagecrafters Theater: Davenport in The Late Christopher Bean, Rev. Samuel Gardner in Mrs. Warren's Profession, and Joseph Pillet in The Deadly Game. At Langhorne Players: Marc in Art, and many others over the years. I would like to thank Loretta Lucy, cast, and crew for all their help and support to make this a wonderful production.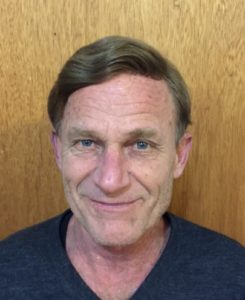 Rich Geller as Theodore Swanson
Rich is happy to be at Old Academy for the first time. Productions elsewhere include Clybourne Park at Colonial Playhouse, The Foreigner and Noises Off at Footlighters, The Country Girl at Stagecrafters, The Crucible and An Ideal Husband at Playcrafters of Skippack, The Beaux Stratagem at Players Club of Swarthmore, Childe Byron at Allens Lane Theater, and Hamlet at Hedgerow Theater.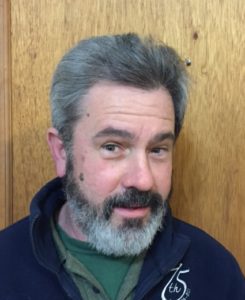 Robert Toczek as Homer Bolton
Robert came to us many years ago. His first production with us was Thornton Wilder's The Long Christmas Dinner. Since then he has been a mainstay at Old Academy being featured in one to two productions in every calendar year. He was last seen on the Old Academy stage as Carl the bus driver in William Inges' Bus Stop. Robert has a degree in Communication from Temple University and did his acting apprenticeship at the Hedgerow Theatre. When not onstage Robert is capable of doing some fairly good carpentry and can often be spotted "tooling" around the neighborhood in a large white van. Robert would like to thank Loretta Lucy for the opportunity to get back on the boards again and his beautiful and talented wife Jane for walking the dogs during his absence.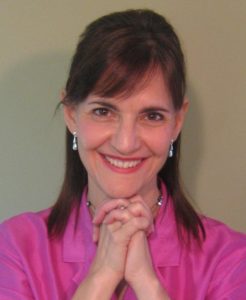 Susan Blair as Aaronetta "Arry" Gibbs
Susan is delighted to be back at Old Academy, having last appeared in the 2015 One-Acts. Susan has performed in many plays, musicals, operettas, operas, and cabarets at theaters in and around Philadelphia. Most recently: Sonia Feldman in Something Intangible at Spotlight Theater and Bella Manningham in Angel Street with Stagecrafters. Musical roles include Little Women (Marmee), Meet Me In St. Louis (Katie), My Favorite Year (Alice), White Christmas (Martha), and Cabaret (Fraulein Schneider). Acting roles: August: Osage County (Violet Weston), King Lear (Goneril), 33 Variations (Gertrude), Beauty Queen of Leenane (Maureen), and Talley's Folly (Sally). By day Susan appears as a paralegal with Bazelon Less & Feldman. She lives in East Mt. Airy. Love to Mort.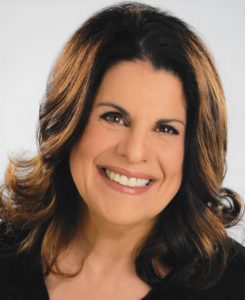 Susan Triggiani as Cora Swanson
Susan is delighted to be part of this show that is a kinder, gentler slice of life from a time long ago but very much reflects life today. In her family of six sisters, one brother and four sons, Susan finds the best qualities of each of these charming characters. She was last seen on the stage with Loretta Lucy in Bermuda Avenue Triangle here at Old Academy in 2010 and was directed by her in Expecting Isabelle at Allen's Lane. She is thrilled to be working once again with our dear LoLu. This April, Susan appeared at Old Academy as Grace Holly in Suddenly Last Summer. Susan sends her love and gratitude to LoLu, the cast, the crew, and of course her ever supportive family.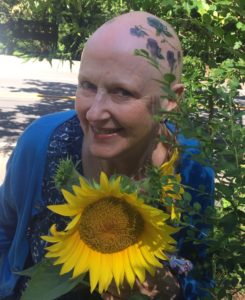 Loretta Lucy Miller (Director)
I am absolutely delighted to working with this cast and crew. They have made Morning's at Seven a very meaningful and profoundly rewarding experience. I have been directing for over twenty-four years and acting for fifty-two – time does fly when you are having fun! Some favorite shows directed: Angel Street, The Country Girl, The Foreigner, Broadway Bound, Crossing Delancey, Bell, Book and Candle, The Last Night of Ballyhoo, Expecting Isabel, Lost in Yonkers, and The Mousetrap. Some of my favorite acting roles range from Louisa in The Fantasticks to Queen Eleanor in The Lion in Winter, Kate in The Taming of the Shrew, Ida in The Cemetery Club, Tess and Fannie in Bermuda Avenue Triangle (twice), Amanda in The Glass Menagerie (twice), and Mrs. Clackett in Noises. When not doing theatre, I am busy with my grandchildren (a 12 year old boy and triplet 10 year olds girls – whew!) – thanks Gina and Rick for them! Thank you to my beautiful, sweetie husband, Larry for all of your help and being the best husband ever!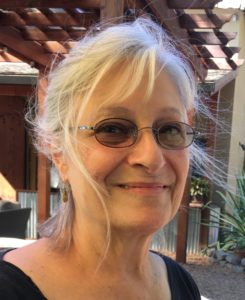 Janine Lieberman (Producer/Stage Manager)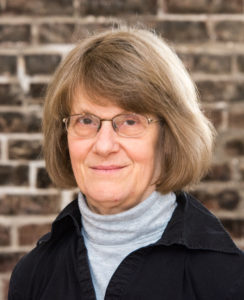 Carla Childs (Technical Designer)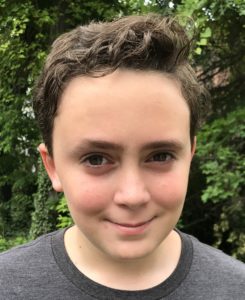 Eli Moulton (Light/Sound Operator)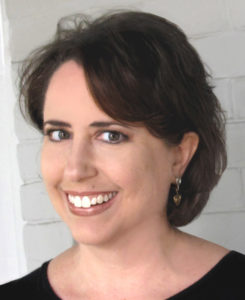 Jane Jennings (Costume Designer)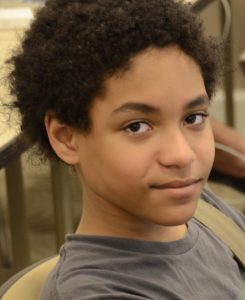 Jesse Friedman (Technical Designer)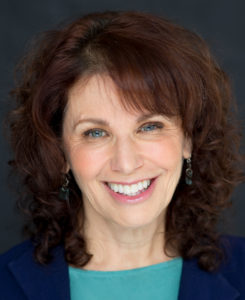 Sarah Labov (Tech/Support)
Sarah has appeared at the Old Academy Players as Julia in The Fourth Wall, Sonia in Vanya, Sonia, Masha and Spike, and Betsy in As It Is In Heaven. Happy to help both on and off stage, Sarah has been assisting with producing, directing, set building, and tech support with lights and sound. Sarah's other recent acting credits include Rosita in The Golden Coach at The Stagecrafters Theater and "That Woman" in Quake at Allens Lane Theater. Earlier stage credits include: The Hot l Baltimore (April Green) and The Lover (Sarah) with the Philadelphia Repertory Company. Film work includes appearances in the Netflix series House of Cards and the indie film Slow Learners. NYC experience includes solo cabaret performances and three years with Shadow Box Theater as storyteller, puppeteer, musician, dancer. Sarah trained with Mike Nichols, George Morrison, and Paul Sills at the New Actors Workshop (NYC) and received a BFA from NYU studying at the Stella Adler Conservatory and David Mamet Workshop. Love and thanks to family and friends for so much support and encouragement!