By Gilletta "Gigi" McGraw
Available online from February 20th through March 31st, 2021
Approx. 45 minutes long

Through a partnership with ShowTix4U.com, Old Academy Players At Home has expanded our offerings to include pieces and performances that could not be shared on YouTube. Once you've made a purchase from ShowTix4U.com, you will be able to view the piece as many times as you like for 48 hours, on one device at a time.
What makes a fortysomething rare bird decide to tell her life story—as a memoir—using performance instead of the written word? Who knows!?
Meet the Cast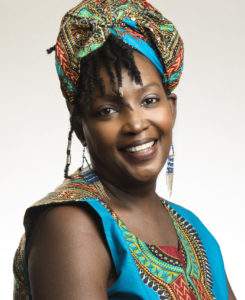 Gigi McGraw (Writer and Performer)
Gilletta "Gigi" McGraw is a performance artist, cultural preservationist and public presenter with a master's degree in theater from Villanova University. She currently resides in Philadelphia, where she is developing several projects that combine performance and history.
Gigi strongly believes that social artistry is a powerful way to push art beyond the mere aesthetics and to be used as a vehicle for change.
One of Ms. McGraw's ongoing projects "Sassy Sadie's Storytime for Grown Folk", allows her excitement for the stories of people's lives, as well as her ability to include the audience in the performance, creates community and a special bond for all in attendance.
Gigi is grateful to Old Academy Players for opportunity to perform "My Entire Short Life…So Far"!