Our 503rd Production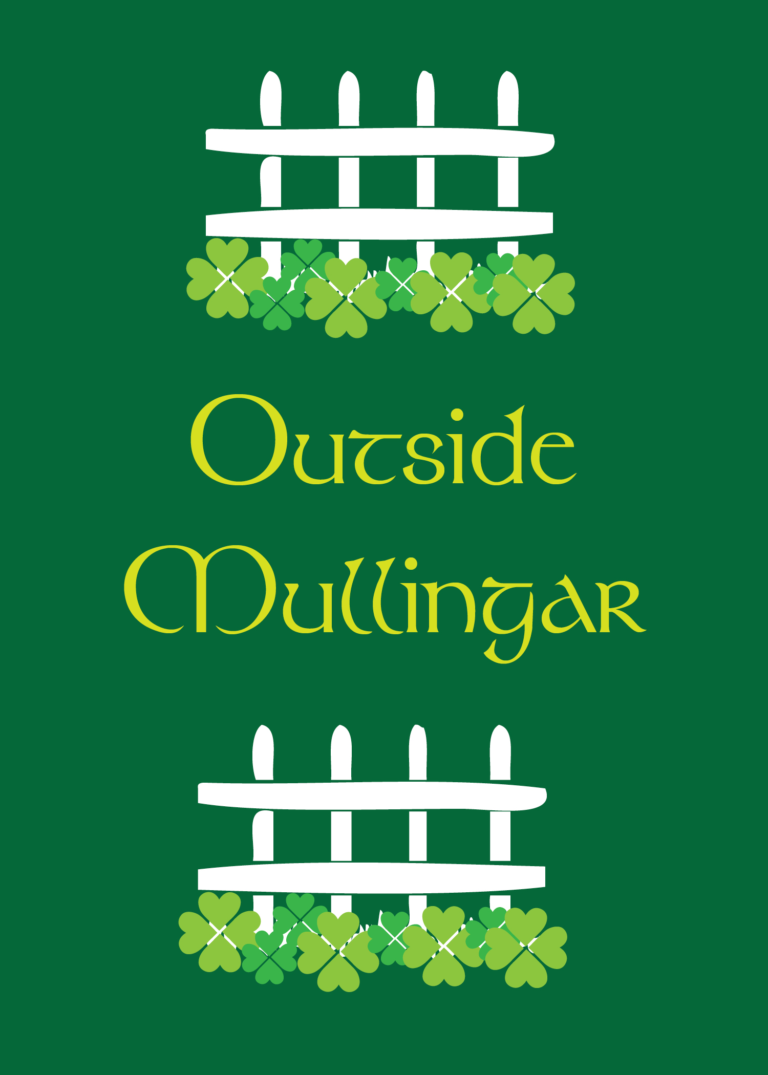 By John Patrick Shanley
Directed by Christopher Wunder
September 16, 17, 23, 24, 25, 30 2016; October 1, 2 2016
Friday and Saturday at 8:00 p.m., Sunday at 2:00 p.m.

Nominated for a Best Play Tony Award in 2014, Outside Mullingar is a play that is set in rural Ireland. Anthony and Rosemary are lovelorn farmers who haven't got a clue when it comes to love, the hopeless singletons will need to overcome a bitter land feud, familial rivalries and their own romantic fears to find happiness.
Meet the Cast
Barbara Hannevig as Aoife Muldoon
Barb, an Equity membership candidate, is enjoying her first show at Old Academy but has been acting for nearly half a century! She is a graduate of Chicago's Goodman Theater. Barb has done TV, video and voice over work. Some of her favorite roles have been Lotte (Lettice and Lovage), Violet (August Osage County), Grandma Kurnitz (Lost in Yonkers), Martha Watson (White Christmas) all at Steel River Playhouse, Pottstown; Mammy Yokum (Li'l Abner), Ethel Thayer (On Golden Pond) at Forge, Phoenixville; Ruthie (Making God Laugh) at Dutch Country Players, Telford; and most recently Mrs. Clackett (Noises Off) at Footlighters, Berwyn. She has done understudy work at Montgomery Theater, Souderton. Barb is the Parish Secretary at St. Gabriel's Episcopal Church, Douglassville. She thanks Chris, the cast and crew for this lovely visit to Mullingar!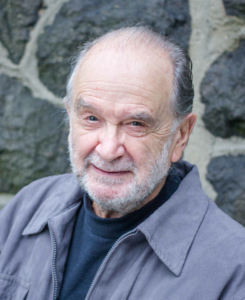 Ben Kendall as Tony Reilly
Thank you, Chris, for allowing me, once again, to return to Ireland. This time not as Satan as in The Seafarer but as Tony, a simple farmer. As much as I enjoyed performing here as Rabbi Levine in Bermuda Avenue Triangle and as Von Meyerhoff in Something Intangible, my trips to the land of the shillelaghs and shamrocks have been my OAP favorites. Among my other recent favorite roles have been Bob Ewell at Colonial Playhouse and Narberth Community Theater, Alfieri in A View From the Bridge at Colonial and Satan (Again? Is there a pattern here?) in The Last Days of Judas Iscariot at Players Club of Swarthmore.
Rusty Flounders as Anthony Reilly
This is Rusty's debut here at the Old Academy Players, as well as his first appearance on a stage in Philadelphia. He has performed internationally via stage, film, commercials, and voice overs. He was recently seen this past year at Media Theatre's productions of 1776 (Col. Thomas McKean) and Billy Elliott: The Musical! (Big Davey). Other area credits include appearances at: Town & Country Playhouse (Tales for Nightmares; Charlie Cowell, The Music Man; Middle Richard, A Council of Richards at the 2013 One-Act Festival); Langhorne Players (Stewart Alsop, The Columnist). Favorite roles include Max Bialystock (The Producers), Adam (Complete Works … Shakespeare…), Theseus (A Midsummer Night's Dream), Bob Jackson (A Pack of Lies), and Petruchio (Taming of the Shrew). Rusty will be seen in the upcoming YouTube film "Creating a Catastrophe" for this year's Philly Fringe Festival (courtesy of Paper Mill Theatre), and is a member of the Without a Cue murder mystery troupe. He would like to thank everyone who put up with him practicing his Midlands Irish accent all summer. Cheers!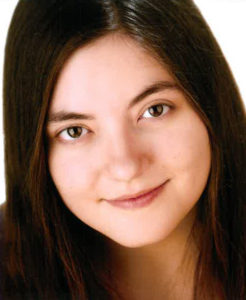 Tiffany Brink as Rosemary Muldoon
Tiffany is thrilled to be back on the Old Academy Stage. She previously appeared in the 2012 One Act Bonanza, the 2015 One Act Bonanza and Private Lives. Behind the scenes, she has directed and written several one act plays and produced OA's 500th production, The Seafarer, directed by Chris Wunder. She has a BFA in Theatre Arts from Stephens College and lives in Bensalem with her calico cat, Phoebe. Many thanks to Chris for this wonderful opportunity!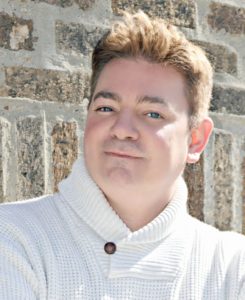 Christopher Wunder (Director)
This is Chris' second show directing within a year. He most recently directed the 500th production The Seafarer in March. He takes us back to Ireland yet again for this wonderful poignant story of love and family. Chris says he is looking forward to taking some time off next season but he will be around to produce for someone. So while he will not be directing he will still be at the theater to help out. He dedicates this production to his father John, who was of great assistance in getting the stage performance ready. He assisted in painting and building and just being a huge support for Chris and Chris would not have been able to do it without him.