Our 530th Production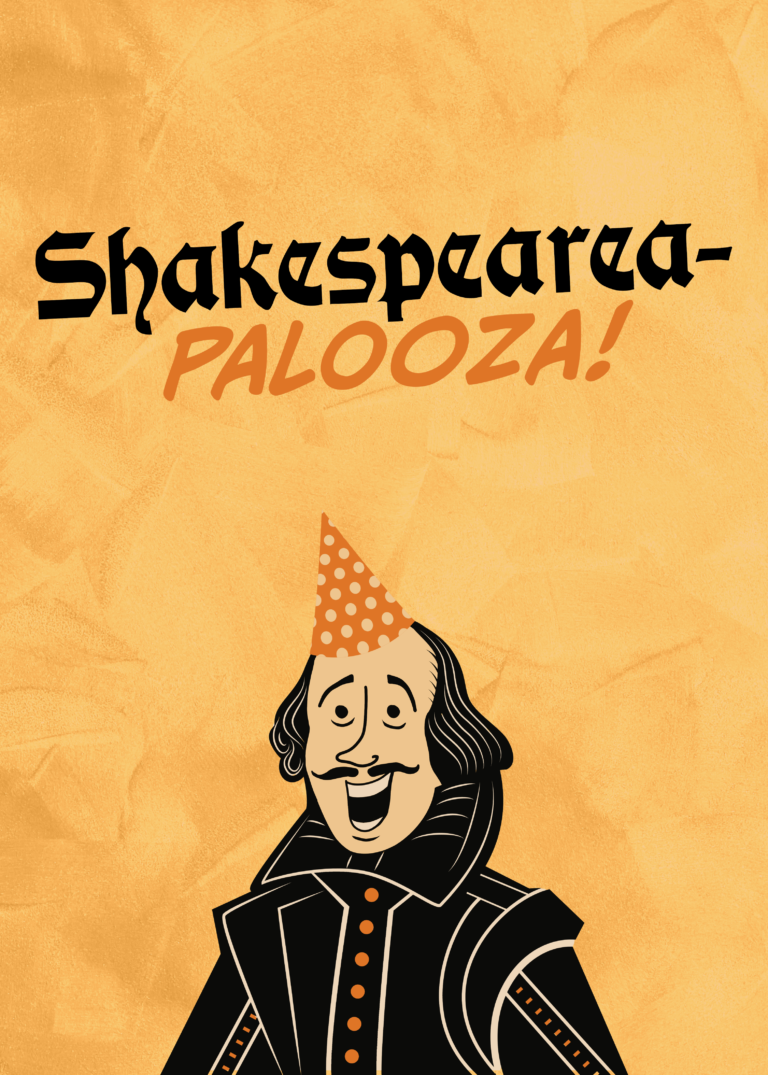 By Judith Van Buskirk
Directed by Carla Childs
September 16th, 17th, 18th, 23rd, 24th, 30th; October 1st, 2nd, 2022
Friday and Saturday at 8:00 p.m., Sunday at 2:00 p.m.

William Shakespeare, the impresario of the evening, will present scenes from his greatest hits — complemented by songs, insults, jokes, and vocabulary introduced into the English language by the Bard!

Playwright Ann-Marie MacDonald has graciously permitted the use of a scene from her play, Goodnight Desdemona, Good Morning Juliet. www.annmariemacdonald.com.
Watch the promotional video for ShakespeareaPalooza! »
Read Eugene A. Bolt, Jr.'s review »
Read Stanley Kate's review »
Ginger Agnew's review at B Sharp's Studio 6: "Old Academy Players presents Shakespearea-Palooza!"
Meet the Cast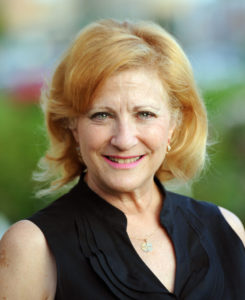 Bonnie Kapenstein as Hostess; Joke-teller
Bonnie is so happy to once again be working with director Carla Childs. Her previous roles at Old Academy include Mother in Barefoot in the Park, Ruth in Calendar Girls, Val in Looking, Sonia Feldma in Something Intangible, Marmee in Little Women, Bev in Four Weddings and an Elvis, Jo in Chinamen, Christine in The Bad Seed, Jean Louise Finch in To Kill a Mockingbird, Constance in The Constant Wife, Julia in An Act of the Imagination, Beth in Delval Divas, Gabrielle in The Dinner Party, Shirley in Early One Morning at the Rainbow Bar & Grill, and Val in The Quick Fix. She has also appeared at many other area theaters, including Playcrafters of Skippack, Haddonfield Plays & Players, Stagecrafters, and Allens Lane Art Center. Favorite roles include Masha in Vanya and Sonia and Masha and Spike, Kate in Brighton Beach Memoirs, Lee in Marvin's Room and Kate in All My Sons. Bonnie has performed with the Holocaust Awareness Museum's Anne Frank Theatre Project since 2018.
Brendan Sterling as Prince Hal; Henry V
Brendan previously appeared at the Old Academy in Rosencrantz and Guildenstern Are Dead, and he is thrilled to be back. He is currently pursuing a career in comedy writing, and outside of that he enjoys reading fantasy novels, playing guitar, and rewatching seven favorite movies over and over again. Big thanks to the rest of the cast for being so amazing! And massive thanks to his family, friends, and especially his Granddad!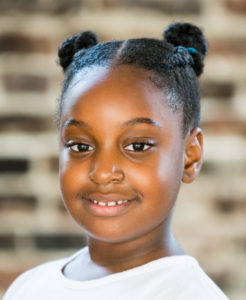 Brielle Elliott as Peaseblossom
Brielle was born and raised in Philadelphia, where she attends Prodigy Learning Center and is a straight A student. Brielle spends her free time traveling, dancing, painting and riding her bike. Her first experience on stage was as Teeta in Wedding Band last year. She is excited to be back at OA acting alongside former castmates. She aspires to be an actress, veterinarian, and a chef.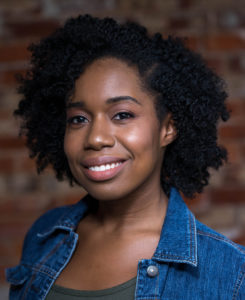 Brittany Fauzer as Katherine; Cleopatra
Brittany has acted all around the Philadelphia and Delaware County area, and previously appeared at OAP in Rosencrantz and Guildenstern Are Dead and Wedding Band. Brittany is forever grateful for the opportunity to work with such a wonderful and lively cast and crew. She gives her thanks to Carla, her friends and family, and her long-time mentor Kenneth McGregor. Here's to 100 more years of Old Academy Players!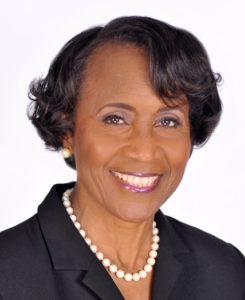 Claudia Hearst-Curry as Calpurnia
Claudia is a classically trained singer with a vocal career that spans more than 40 years. She was thrilled to make her debut at OAP last fall as Fanny Johnson in Wedding Band. She has appeared in Arthur Miller's adaptation of The Creation of the World and Other Business at the Plays and Players and as Nefertiri in the late Lacosta Broyles' version of the musical drama Joseph performed by the Mt. Carmel Players at the Community College of Philadelphia theater. In 2018, she appeared as Dr. Gina Sheckler in CCP's YouTube TV mini-series Strange College. A recipient of numerous awards, she retired from the Community College of Philadelphia as the founding director of the Women's Outreach and Advocacy Center and now serves as the executive director of the American Association for Women in Community Colleges (AAWCC).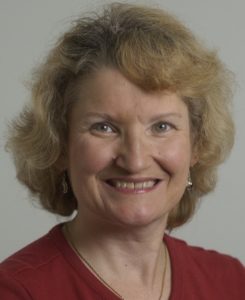 Dale Mezzacappa as Weird Sister
Dale appeared last season as the crotchety octogenarian Rose in Old Ringers and as the horribly racist mother in Wedding Band. She has acted in many Old Academy productions over the last several decades, starting with I Remember Mama in 1998; favorite roles include Sr. Robert Anne in Nunsense, Lady Bracknell in The Importance of Being Earnest, the grandmother in Rabbit Hole, and Aunt March in Little Women. More recent appearances include Suddenly Last Summer and multiple characters in The Elephant Man. An Old Academy Distinguished Member, she prepares the programs for all our shows.
Freda Gowling as Weird Sister
Freda has been active at OAP since she was a teenager and is a Distinguished Member. Her last OAP role was in As It Is In Heaven in 2014. She holds an associate's degree in music. In a life filled with plays and music performances, among her happiest times were playing Sonia in a concert version of The Merry Widow at Plays & Players, Gwendolyn in Ernest in Love at Germantown Theater Guild, and singing in the chorus with Peter Nero's Christmas Pops at the Kimmel Center. As for her participation in this show, she says she has always desired to play a witch.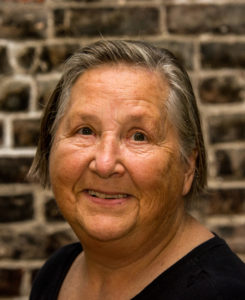 Hanny Budnick as Weird Sister
Hanny reports that, way back when, she did the choreography for Thurber's Carnival. But after many years working backstage at Old Academy Players, setting up, painting and breaking down sets, this is her actual acting debut, all twenty or so words of it.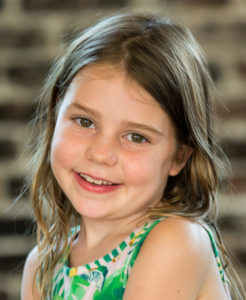 Henrietta Mars Mergen as Mustardseed
Henrietta is excited to be back at Old Academy after making her stage debut as Princess in last fall's production of Wedding Band. Henrietta, an East Falls resident, is a third-grade student at Thomas Mifflin. When not on the stage, she can be found rock climbing, biking with her mom and dad on Kelly Drive, and hiking in the Wissahickon.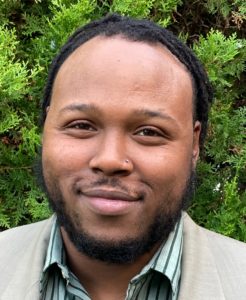 Jaron C Battle as Richard
III

; Othello

Jaron has been working in the theater circuit in Philly for the past 15 years. He first appeared at Old Academy in Wedding Band last season and also played several roles in the 2022 Summer One-Act Bonanza. He is most known for his role as Kareem Brenner in the controversial stage play V to X, a play focused on the prison-industrial complex. Some of his other roles include Chris Keller in All My Sons, Lank in Detroit 67 and Raheem in Salt Pepper Ketchup. Jaron would like to thank his mother, Leslie Battle, for her lifelong support, and his daughter, Gianna, for being his constant motivation. He would also like to give a big thank you to this company for getting him back on the stage.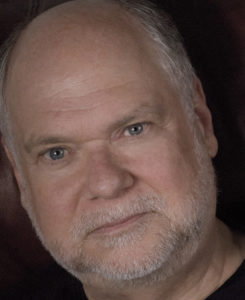 John Pinto as Mark Antony
John made his OAP debut as Inspector Thomas in The Unexpected Guest and also appeared in the 2022 Summer One Act Bonanza. He has appeared in more than 30 plays around the region over the past decade. Favorite roles include Ben Hubbard in The Little Foxes, Joe Keller in All My Sons, George Hay in Moon Over Buffalo, and Cassius in Julius Caesar. John is a graduate of The Juilliard School's Drama Division. He also holds a masters degree in accounting and is a CPA. John worked in professional theater as an actor and administrator before pursuing a business career.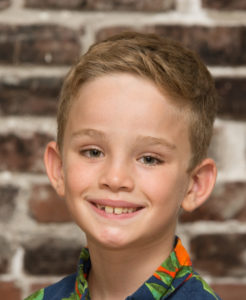 Joseph Lewandowski as Mustardseed
Joseph is excited to make his stage debut in this production. He is a third grade student at Thomas Mifflin School in East Falls. Outside of school, Joe enjoys showing off his math skills, swimming, soccer, and playing with Legos. He has had so much fun working with such a talented cast and crew and will likely keep trying to find ways to make people laugh.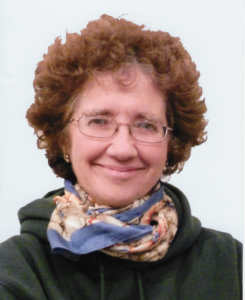 Judith Van Buskirk as Author; Prologue
Judith is a retired history professor and author of books and articles on the American Revolution. On the theater front, she has written a one-act piece on the Wright Brothers and has enjoyed working in all areas of production at Old Academy for the last 50 years. During her time in upstate New York, she also founded a community theater group, bringing together the Town and Gown elements of Cortland, New York. She penned Shakespearea-Palooza! in 2017, when it received its world premiere with the Trope Troupe and Community Players of Cortland.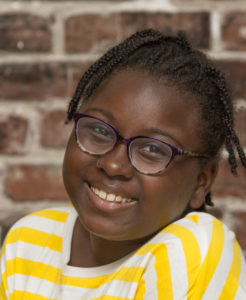 Kalynn Johnson as Peaseblossom
Kalynn is excited to return to the OAP stage after appearing as Teeta in the production of Alice Childress' Wedding Band last fall. Kalynn's interest in acting began as an extra on the television show Dispatches from Elsewhere. Outside of school, Kalynn loves swimming, skating, and Girl Scouts. She is thrilled to be included in such a wonderful and talented cast.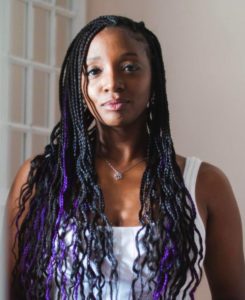 Karina E. Banks as Weird Sister
Karina was raised in Harrisburg and started her dance career at the age of three at Sharon's School of Dance where she competed nationally until the age of eighteen. Her dance background includes Jazz, Ballet, Modern, Hip-Hop, and gymnastics. She has a BFA in dance from Temple University and studied modern jazz in Rome, Italy. She is currently a choreographer and artist developer in Philadelphia and works at Wissahickon Dance Academy as the Jazz and Hip-Hop teacher.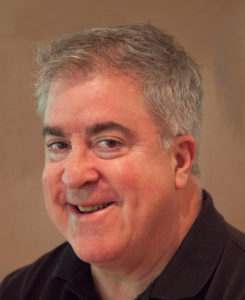 Ken Wilson as Falstaff; Messenger to Cleopatra
Ken is always happy to be back at the Old Academy Players. He last appeared here in A House With No Walls, directed by Carla Childs. He has performed at several area theaters, including the Players Club of Swarthmore, the Arden Shakespeare Guild, the Wilmington Drama League, Hedgerow Theater, and the Savoy Company. His previous appearances in Shakespeare's plays include King Lear, A Midsummer Night's Dream, The Taming of the Shrew, Much Ado About Nothing, Richard II, and As You Like It. Ken is retired from his day job as an attorney and lives in West Chester.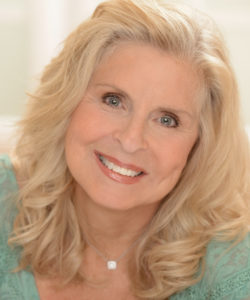 Kimberly Hess as Anne
Kim last appeared as Diane in Old Ringers and directed Poetry, Prose… and Pirates! by Ken Preuss in the 2022 One Act Festival. Previous roles at Old Academy were Ida Bolton in Morning's at Seven and Elaine in Calendar Girls. Other credits around the region include roles in Inherit the Wind; The Winter's Tale; Out of Sight, Out of Murder; A Little Murder Never Hurt Anybody; Fools; Book of Days; and Something Intangible. Musical credits include lead roles in Camelot, Seven Brides for Seven Brothers, Showboat, Sound of Music, and Man of La Mancha.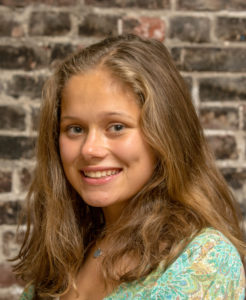 Lily Jensen as Juliet
Lily is 16 and is an 11th grader at Germantown Friends School. She has been acting for a long time and has always loved performing, whether in plays, musicals, or the school choir. At school and in various art camps, she has been involved in many productions including Into the Woods, An Ideal Husband, Every Brilliant Thing, Alice's Rock and Roll Adventure, Working, and Xanadu. She also enjoys reading and writing, fashion, playing soccer, running, and spending time with friends and family.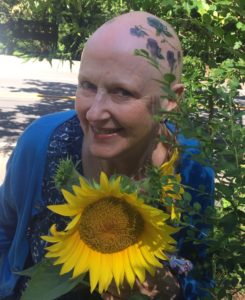 Loretta Lucy Miller as Lady Macbeth; Constance
Loretta Lucy is an actor and director who, last season, appeared in Old Ringers and directed The Unexpected Guest. She has been directing for over 29 years and acting for 59. Some favorite shows directed: Purlie Victorious; Morning's at Seven; Angel Street; The Country Girl; The Foreigner; Broadway Bound; Crossing Delancey; Bell, Book and Candle; The Last Night of Ballyhoo; Expecting Isabel; Lost in Yonkers; The Unexpected Guest; and The Mousetrap. Favorite acting roles range from Louisa in The Fantasticks to Queen Eleanor in The Lion in Winter, Kate in The Taming of the Shrew, Kate in All My Sons, Ida in The Cemetery Club, Tess and Fannie in Bermuda Avenue Triangle (twice), Amanda in The Glass Menagerie (twice), and Mrs. Clackett in Noises Off. She thanks her handsome husband, Larry, for all of his wonderful support.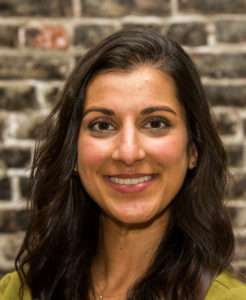 Monica Thacker as Desdemona
Monica is making her first return to the stage since high school, when she performed a small role in One Flew Over the Cuckoo's Nest. She first joined Old Academy Players as a backstage "child wrangler" during Wedding Band and is extremely excited to join another production with such talented castmates. Outside the theater, she is an emergency department resident physician and enjoys exploring all that Philadelphia has to offer, from the beautiful outdoors to the diverse food scene.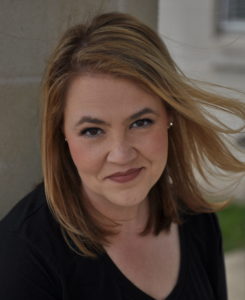 Nicole Gerenyi as Titania; Quiz Show Host
Nicole previously appeared at Old Academy as Peg in Poetry, Prose… and Pirates in the 2022 Summer One-Act Bonanza. By day, she is a high school performing arts teacher and director and has enjoyed her time stepping back into the spotlight this summer. Many thanks to all those who welcomed her at OAP and to all those in her corner who encouraged her.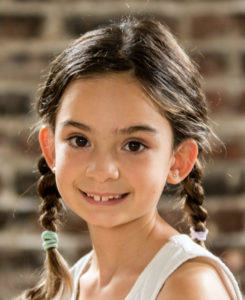 Olivia Lewandowski as Cobweb
Olivia is thrilled to make her second appearance at Old Academy Players. You might remember her as Princess in Wedding Band during OAP's 2021–2022 season. She is a fourth grader at Thomas Mifflin School, located less than a mile from OAP. Outside of school, Olivia enjoys conducting science experiments, swimming, gymnastics, and participating in Girl Scouts. She has enjoyed the experience and hopes to continue acting in the future.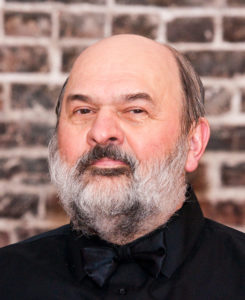 Randy Shupp as Caesar
Randy is delighted to tread the OAP boards again as Julius Caesar under the direction of Carla Childs. Most recently he appeared in OA's 2022 Summer One Act Bonanza in The Joke written by Nancy Frick and directed by Norm Burnosky. Previously, he and his lovely wife Joan co-produced Old Ringers with Terri Bateman, Unexpected Guest and Calendar Girls with Loretta Lucy Miller, and Streetcar Named Desire with our dearly departed JP Parrella. Randy proudly served Old Academy as a Vice-President and as various committee chairs and co-chairs. His first appearance as an actor was as Marcus Leicus in Forum, followed by (in no specific order) Peter Ravenswaal in Wrong Turn at Lungfish, Sydney Greenstreet in Ten Chimneys, a couple roles in Twelfth Night, and various One-Acts. In 2008, he met his first professional musical partner at OA, Don Kawash, and he went on to appear in many OA holiday musical revues.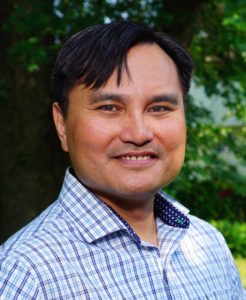 Robert Ruelan as Petruchio; Iago
Robert made his Old Academy Players debut in Rosencrantz and Guildenstern Are Dead. He was last seen in Natural History at Footlighters in Burlington County, NJ. He was in Stagecrafters' Much Ado About Nothing (Balthasar/Guard) and Spotlight Theatre's production of The Front Page (Endicott). He was also in Allens Lane's productions of You Can't Take It with You (DePinna) and The Grapes of Wrath (Uncle John). He has done Shakespeare's Taming of the Shrew (Tranio) with Exclamation Theater. He would like to thank the audience for coming out and his family and friends for their support, especially his wife, Lynne.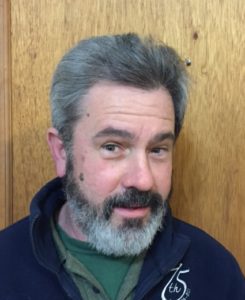 Robert Toczek as Bottom; Macbeth
Bob came to us many years ago playing the aluminum siding salesman Bullard in Bruce Graham's Early One Evening at the Rainbow Bar and Grille. Memorable roles include Police Chief Vince DelGatto in Bruce Graham's Minor Demons and Deputy File in N. Richard Nash's The Rainmaker. When not onstage he has been known to do some fairly decent carpentry work and can often be spotted "tooling around" Northwest Philadelphia in a large white van. Bob would like to thank Carla Childs for giving him the opportunity to get "back on the boards," and this talented cast for inspiring him to "up his game" after the long pandemic-related hiatus.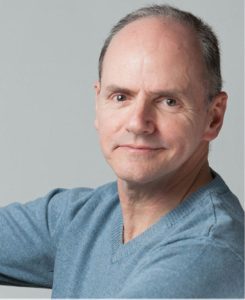 Ross Druker as William Shakespeare
Ross is happy to be returning to the Old Academy for his third show, having appeared as Theseus in A Midsummer Night's Dream and as Father Flynn in Doubt. His most recent post-pandemic performances were as Mr. Lindquist in A Little Night Music at Narberth Community Theater and in multiple roles in Forbidden Broadway at Forge Theater. Pre-pandemic he appeared as Mr. Mayhew in Witness for the Prosecution and as Don John in Much Ado About Nothing, both at Stagecrafters in Chestnut Hill. Other recent and favorite roles include Father Charles in Incorruptible at Playcrafters of Skippack and Robert Martin in The Drowsy Chaperone at Rose Valley Chorus and Orchestra. He has performed in numerous Gilbert and Sullivan lead roles with the Savoy Company in Philadelphia and England.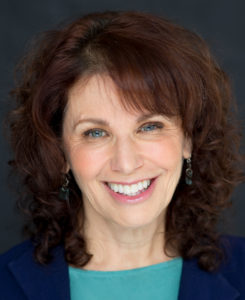 Sarah Labov as Beatrice; Queen Margaret
Sarah has been a member of OAP for nearly ten years, as both actor and director. As an actor, she appeared in Circle Mirror Transformation (Marty), The Fourth Wall (Julia), Vanya and Sonia and Masha and Spike (Sonya), and As It Is In Heaven (Betsy). She directed Rosencrantz and Guildenstern Are Dead and Fast Girls. Additional acting credits include The Golden Coach (Rosita) at the Stagecrafters Theater; Quake (That Woman) at Allens Lane Arts Center; Hot l Baltimore (April Green) and The Lover (Sarah) with The Philadelphia Repertory Co.; Yeoman of the Guard (Dame Carruthers); and Broadway (Lola). Sarah trained with Mike Nichols, George Morrison, and Paul Sills at the New Actor's Workshop (NYC) and received a BFA from NYU (Stella Adler Conservatory, David Mamet). NYC experiences include solo cabaret performances (Don't Tell Mama, the Duplex, Panache), Shadow Box Theater as storyteller, puppeteer, musician, dancer; and clog dancing (Pat Cannon Appalachian Cloggers). She currently teaches second grade at East Falls' Mifflin School, and is delighted to be sharing the stage with Mifflin students!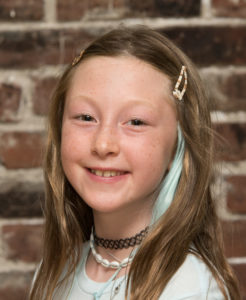 Serena Lemos-Stein as Cobweb
Serena is excited to be making her stage debut in ShakespeareaPalooza! at the Old Academy Players. A fourth grader, she loves horseback riding, drawing, and designing clothes, and is bewitched by animals — she approaches every dog-owner she encounters while out and about, ready to give their pups some love. Serena has a gift for languages and is fluent in Brazilian Portuguese, which she practices with her grandmother, and in British English, after living in London for five years.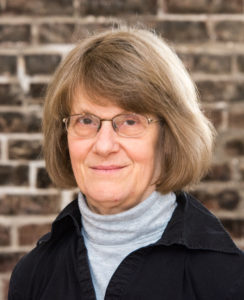 Carla Childs (Director)
Carla, a Distinguished Member, has been active at the Old Academy since 1993, when she brought children to audition for a play and got a part of her own. Directing highlights include Our Town, The Winslow Boy, Driving Miss Daisy, Smash, Charley's Aunt, To Kill a Mockingbird, Enchanted April, The Miracle Worker, A Midsummer Night's Dream, Little Women, The Taming of the Shrew, The Importance of Being Earnest, The Lion in Winter, Twelfth Night, A House with No Walls, A Raisin in the Sun, and Wedding Band. Her most recent onstage appearance was in As It is in Heaven. She directs the Anne Frank Theater Project for the Philadelphia Holocaust Awareness Museum, and directs and costumes student productions at Germantown Friends School.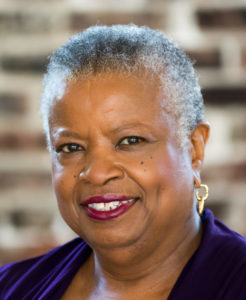 Vanessa D. Ballard (Assistant to the Director; Rap Coach)
Vanessa is an accomplished writer, actress, and vocalist. She is no stranger to the Old Academy stage, where she most recently directed Finding Help, one of the Summer One Act Bonanza productions, and co-directed Wedding Band. Recent acting credits include roles in Much Ado About Nothing, A Raisin in the Sun, Trouble in Mind, Bee-Luther Hatchee, Fences, For Colored Girls, Doubt, and The Miracle Worker. Vanessa has also toured in Sister Friend, a historical drama of Phyllis Wheatley, and a host of other plays. She has sung with more than a dozen vocal groups and choirs. She is a gifted poet who frequently does poetry readings and themed sketches in various venues. Vanessa has enjoyed working with this cast of talented actors.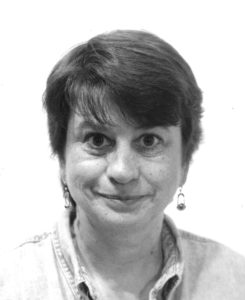 Helga Krauss (Producer)
Helga, a Distinguished Member, has been active at the Old Academy for twenty years. Some of the plays she has directed are: Two Dozen Red Roses, Return Engagements, Relative Values, The Constant Wife, Murdering Marlowe, The Countess, Doubt, Wedding Belles, and The Pearl. Production credits include To Kill a Mockingbird, The Member of the Wedding, An Ideal Husband, The Miracle Worker, A Midsummer Night's Dream, Little Women, A Streetcar Named Desire, The Taming of the Shrew, The Importance of Being Earnest, The Lion in Winter, Twelfth Night, A House with No Walls, A Raisin in the Sun, and Wedding Band. Her memorable performances as an actor include roles in The Price and For Goodness Sake. Helga is active as a member of the production committee and is the theater's treasurer.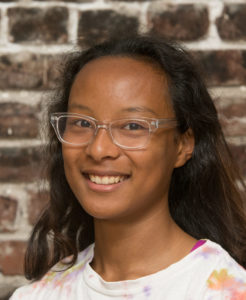 Audrey Ling (Technical Coordinator)
Audrey is a new lighting and sound technician. This is her first show with the Old Academy Players, although she has been doing tech since middle school at Germantown Friends, where she is a high school junior. She is excited to learn more and expand her theater experience.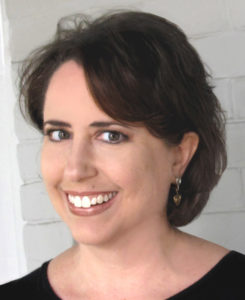 Jane Jennings (Song Leader; Vocal Coach)
Jane enjoys many aspects of theater production, including directing, acting, costuming, musical direction, and set design. Her directorial credits include Melancholy Play, Vanya and Sonia and Masha and Spike, As It Is in Heaven, Blank Pages, The Elephant Man, Eurydice, Much Ado About Nothing, and Barefoot in the Park. Her background is in classical singing and opera. She trained at the College-Conservatory of Music, University of Cincinnati, and The Academy of Vocal Arts in Philadelphia. She has performed extensively as an opera and concert singer, singing professionally with such local companies as The Opera Company of Philadelphia, Pennsylvania Opera Theater and The Philadelphia Singers. She is music director for the OAP Children's Arts Program. She teaches piano at Friends Central School and privately.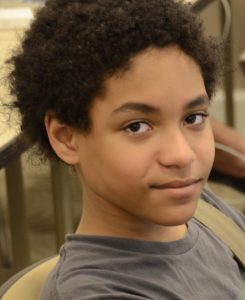 Jesse Friedman (Technical Advisor)
Jesse has been the moving force behind our technical improvements for the last six years. He is responsible for our new computer-controlled sound and light system and our renovated website with online ticketing. He continues to provide support for each show and trains Old Academy members in our new systems.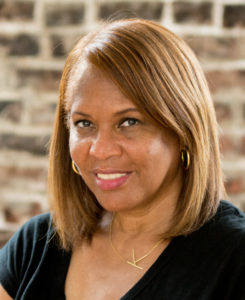 Karen Taylor-Young (Choreographer)
Karen is a Philly-based teacher and choreographer who began her dance studies with Marion Cuyjet of Judimar School of Dance. Karen is a founding member of the prestigious Philadelphia Dance Company (Philadanco) and is well-versed in various styles of movement, including Afro-Caribbean, the Cecchetti Ballet Method, Lester Horton, Luigi Jazz, and Martha Graham. Throughout her dance career, Karen performed in several productions with Opera Company of Philadelphia and Opera North (formerly Opera Ebony). Karen has a choreographic repertoire of over 30 musical theatre shows at Germantown Friends School and is a mainstay in the Philly area theater scene, having choreographed productions at other local schools, as well as having choreographed and taught at Corporate Incentive Programs at several prominent organizations and Chestnut Hill College's Summer Arts Camp. She is certified/licensed in Zumba, Ballet Barre, and Silver Sneakers Boom, and is also a professional decorator and organizer. Most recently, Karen has been focusing on bringing movement to senior communities — everyone needs to move, no matter the age! This is Karen's third production with Old Academy Players (after A Raisin in the Sun and Wedding Band). She is thrilled to return to the Old Academy to work with this amazing cast and production team.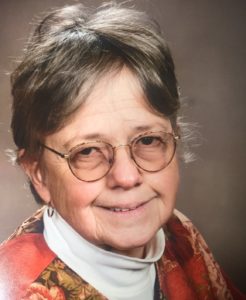 Mary Jane Fullam (Stage Manager)
Mary Jane is happy to be part of the crew behind the scenes, as in past productions at the Old Academy including The Curious Savage, Waiting, The Pearl, Skin Deep, Calendar Girls, and last season's Purlie Victorious. Her ongoing role at the theater is keeping an eye on safety issues. Mary Jane is a member of the East Falls Town Watch and is involved in many environmental programs.