Our 533rd Production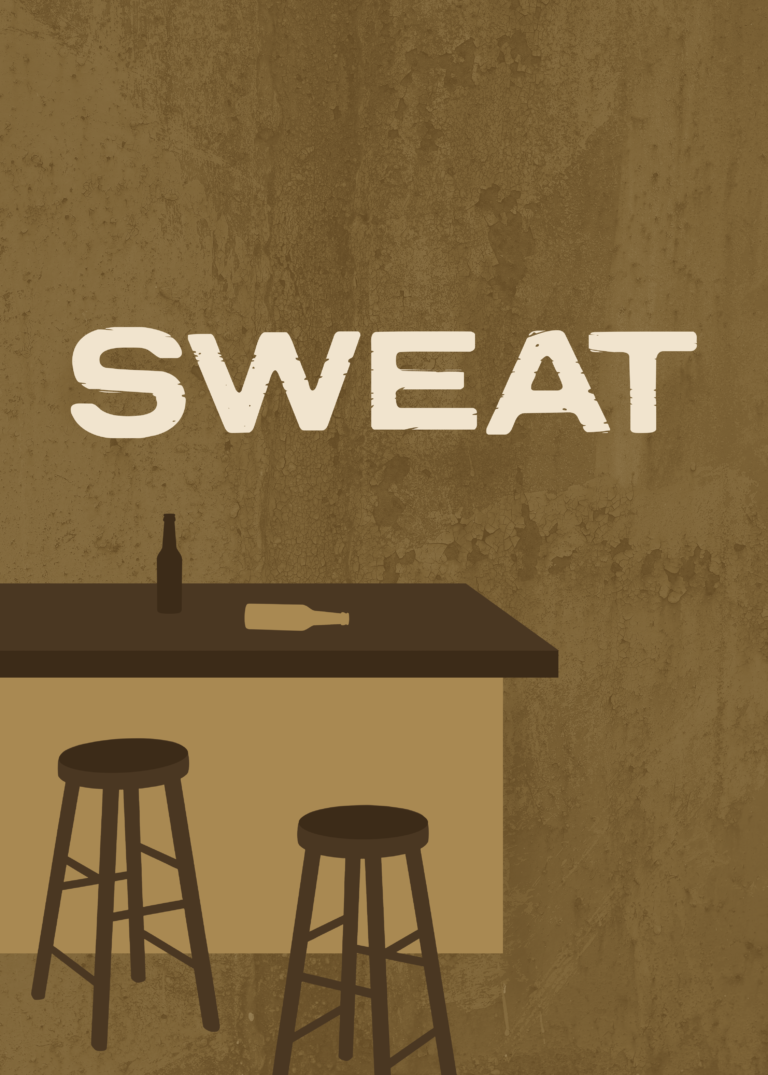 By Lynn Nottage
Directed by Nancy Ridgeway
March 3rd, 4th, 10th, 11th, 12th, 17th, 18th, 19th, 2023
Friday and Saturday at 8:00 p.m., Sunday at 2:00 p.m.

Set in Reading, Pennsylvania, this 2017 Pulitzer Prize winning drama explores racial bias and discrimination in the workplace and the harmful effects of economic downturns and recession on American lives.
Content Warning: Sweat contains adult themes, as well as adult language, and is not suitable for young children.
For those attending performances at Old Academy Players, the wearing of masks while in the building is encouraged but optional.
Meet the Cast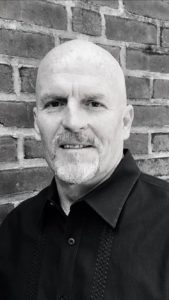 Jerome Michael Neville as Stan
This is Jerome's first appearance on stage at Old Academy Players, having been seen previously at Town and Country Players as Lyman Wyeth in Other Desert Cities, as well as Colonel Jessup in A Few Good Men. Jerome is very excited to be working for the third time with Nancy Ridgeway, whose artistic vision and direction he trusts implicitly. He is very excited to be part of this fabulous cast in this very profound and poignant play about how we deal with race relations and relationships in general.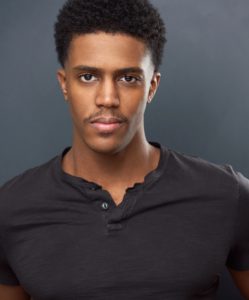 Joe Henderson as Chris
This is Joe's first show with the Old Academy Players and he couldn't be more thrilled. He feels as if he really has a connection to his character, Chris, and he is eager to share this moving story with an audience. He'd also like to credit any success he has in this show to the Most High, his family, as well as the cast and crew.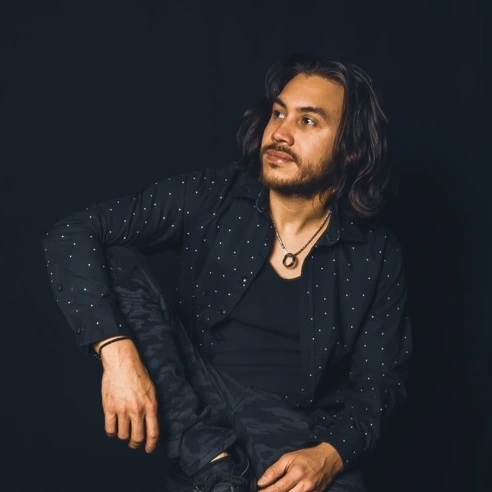 Juan Caceres as Oscar
It has been many years since Juan has graced the stage at Old Academy Players. In his time away Juan focused on film acting, but like the siren's song, he could not resist the call back to live performance. Juan has honed his skills with well over a decade of stage experience which all started on this stage with Taming of the Shrew. When asked why he returned he said, "Film is great experience but, the stage is where life happens."
as Jessie
Leah is delighted to be back onstage at Old Academy Players. Previously she was seen playing Mrs.Kendall in Elephant Man and appeared in various rolls in the 2019 Summer One Act Bonanza. Some of her other favorite roles have been Mrs. White in Clue at Players Club of Swathmore, Inez Serrano in No Exit at The Village Players of Hatboro, Romaine in Witness for the Prosecution and Beatriz in Much Ado About Nothing at The Stagecrafters, and Ileen in the Philadelphia premiere of Rasheeda Speaking at Allen's Lane Theater. She would like to thank her family and friends for all of their loving support. I love you all!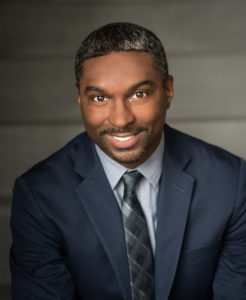 Marc C. Johnson as Evan/Brucie
Marc is happy to be returning to the stage at Old Academy Players. Marc was previously seen on stage for the Summer One Acts in two shows at OA. Thanks to the cast and crew for a great time. And thanks to Nancy for directing this fantastic play. Love to Donna, Eric, Anthony, family and friends.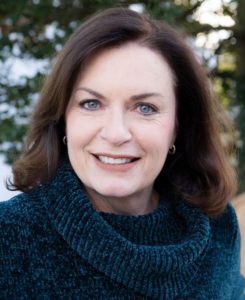 Nancy Vander Zwan as Tracey
Nancy is thrilled to be part of the cast and crew of Sweat. She previously had the privilege of being directed by gifted director, Nancy Ridgeway in OAP's 2022 world premiere of Vernal Rites. Nancy has performed at other local and regional theaters, in R5 Productions radio play events, and twice at Manhattan Repertory Theater in national one-act play competitions. Nancy has been a soloist and ensemble singer in shows at Town and Country Players and Phillips Mill Players. Nancy's own one-act play, Northern Lights, was selected as a winner in two separate playwriting competitions. Nancy considers her wonderful daughter, Jillian, to be her finest production.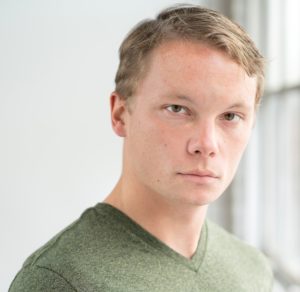 Nolan Maher as Jason
Nolan is a Philly-based musician, actor, and silk-screen artist originally from "down the shore" in New Jersey. He is returning to the Old Academy stage, having previously performed as part of the 2017 One-Act Bonanza and as Paul Bratter in Barefoot in the Park. When not pretending to be other people, he can be seen playing guitar and singing with various projects or printing lots of T‑shirts. Big shout out to the rest of the cast and crew, his friends and family, and his beautiful girlfriend Kelci.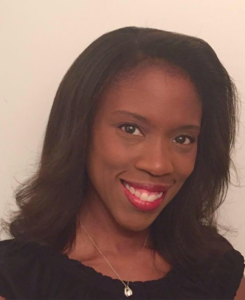 Nyiema Lunsford as Cynthia
Nyiema returned to acting after taking a break to pursue a profession in counseling and psychology. Her stage debut was as The Other Woman in Phillips Mill's production of Writer's Block. She was last seen as Anne de Bourgh in ActorsNet's performance of Miss Bennet: Christmas at Pemberley. Other ActorsNet credits include: The Big Bad Wolf (Girl 2), Dear Brutus (Lady Caroline), and Seven Keys to Baldpate (Myra Thornhill). Other credits include: Langhorne Players's a Kid Like Jake (Nurse), Claudia Perry's Horror Baby (Marisol), and play readings with New Feathers, Playwrights' Bridge, and Playmate Playwrights. She can also be heard on Gtown Radio in vintage radio broadcasts. This will be Nyiema's first performance with Old Academy Players. She is thankful and excited to be a part of this production.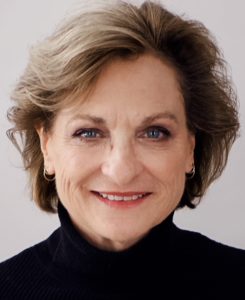 Nancy Ridgeway (Director)
Nancy is honored to be at the helm of Sweat here at OAP. Nancy is a seasoned director and producer of plays and musicals in and around Bucks County and Philadelphia, Pennsylvania. Prior productions here at OAP include, Vernal Rites (director) Buried Child (director), Honky Tonk Queen (director), Lips Together, Teeth Apart (producer), and A Song I Forgot to Sing (costume designer). Directorial work at Town and Country Players includes Next to Normal, Other Desert Cities, A Few Good Men, August: Osage County, Good People, The Music Man, Sweeney Todd, Bye Bye Birdie, and Carousel. In addition, Nancy is the Artistic Director of R5 Productions, created in 2020 presenting live radio plays for virtual audiences. Check us out at: www.r5productions.org.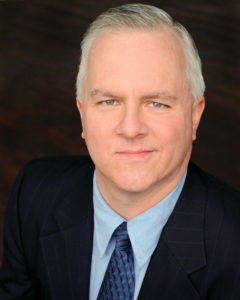 Norman Burnosky (Producer)
Norman is the President of the Old Academy Players and has appeared in many OA productions and worked backstage in several others. Past roles include: Robert in Boeing Boeing, Ivan in the Seafarer, Panch in The 25th Annual Putnam County Spelling Bee and Father Mark in Tony and Tina's Wedding. Norman has directed three One Act Plays at Old Academy and looking forward to directing next season. He is glad to be part of the Sweat team. He would like to thank his wife, Justine, for her many years of support.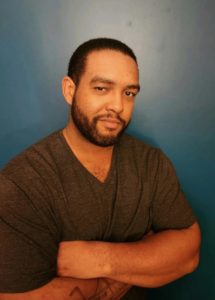 Austin Black (Voiceovers)
Austin was born in Staten Island, New York and has always had a love of art and animation from very early on in my childhood. As he got older, he became very curious about voice acting. As luck would have it, Sweat is his very first voice over role and I couldn't be more thrilled and thankful for the opportunity. Hopefully this is just the start to something new and exciting.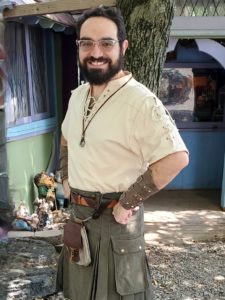 Dustin Karrat (Fight Choreographer)
This is Dustin's first time working with Old Academy Players! He most recently choreographed fights for She Kills Monsters at Village Players of Hatboro. As well as Epic Proportions, One Flew Over the Cuckoo's Nest, and True West at VPH. You've seen his movement design in The Miracle Worker, Shakespeare: Abridged, Oklahoma! Peter & the Starcatcher, A Christmas Story, Holes, August: Osage County, and Hunchback of Notre Dame at Town & Country Players. He's also worked with Allen's Lane Theater, Curio Theater, Philadelphia Young Playwrights, Hedgerow Theatre, and Azuka Theater.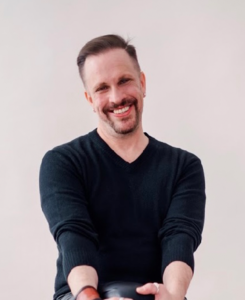 Rob Rosiello (Dramaturg)
Rob has served as the "Research Designer" for nearly two dozen shows, including: OAP- Sweat, Company, Agnes of God, Vernal Rites, Buried Child, and Lips Together, Teeth Apart. He's also presented dramaturgical files for R5 Productions: Cold Stun, Other Desert Cities, Rabbit Hole, and The Broken Hollow Banshee; Town and Country Players: Next to Normal, Oklahoma, The Laramie Project, and The Children's Hour. A graduate of Villanova's master's program in theatre, it was there he studied the art of dramaturgy under Harriet Power and Fr. Peter Donahue. His directing credits include: Agnes of God, Suddenly Last Summer, Love! Valour! Compassion! and The Search for Signs of Intelligent Life in the Universe. Rob was a member of the Barrymore Award winning ensemble of Angels in America, teaches theatre and film at Montgomery County Community College, and served as a teaching assistant in playwriting at the Primary Stage Off-Broadway theater in NYC. While living in NYC, he also had the great fortune of producing the national tour for the winner of the first five seasons of RuPaul's Drag Race on behalf of Logo TV and Absolut Vodka.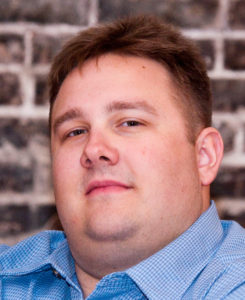 Steve Hnatko (Lighting and Sound Designer)
Steve is thrilled to once again be involved in a show on the OA stage, this time as light and sound designer. He previously produced such OA productions as You're a Good Man Charlie Brown, 25th Annual Putnam County Spelling Bee, Ordinary Days, The Fantasticks, and Agnes of God. He will also be producing the Spring show, Company.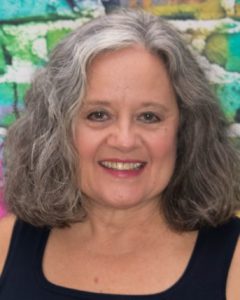 Terri Bateman (Stage Manager)
Terri has been involved in theater since high school. North Light Players roles include: The Music Man, You Can't Take It With You, Arsenic And Old Lace, and Ten Little Indians. Past Old Academy roles include: Nunsense, One Flew Over The Cuckoo's Nest, Hogwash!, Exit Date, All in the Timing, Seniors of the Sahara, Minor Demons, Incorruptible, and The Rose Tattoo. Nancy Frick's original play Waiting to be King, Planet Radio, Looking, The Chocolate Affair, Standing Tall. Terri also played Celia in the much-lauded Calendar Girls in 2019. She last directed Old Ringers at Old Academy for the 22 season and also appeared in The Joke, as part of the Old Academy One Act Bonanza in the summer of 2022. Terri has been a movement instructor for the last 10 years in the Children's Art Program at OA and has been in several Fringe Festival original shows since 2006. Terri is happy to work with such a wonderful, talented cast on Sweat. Much love to the cast and crew.