Our 513th Production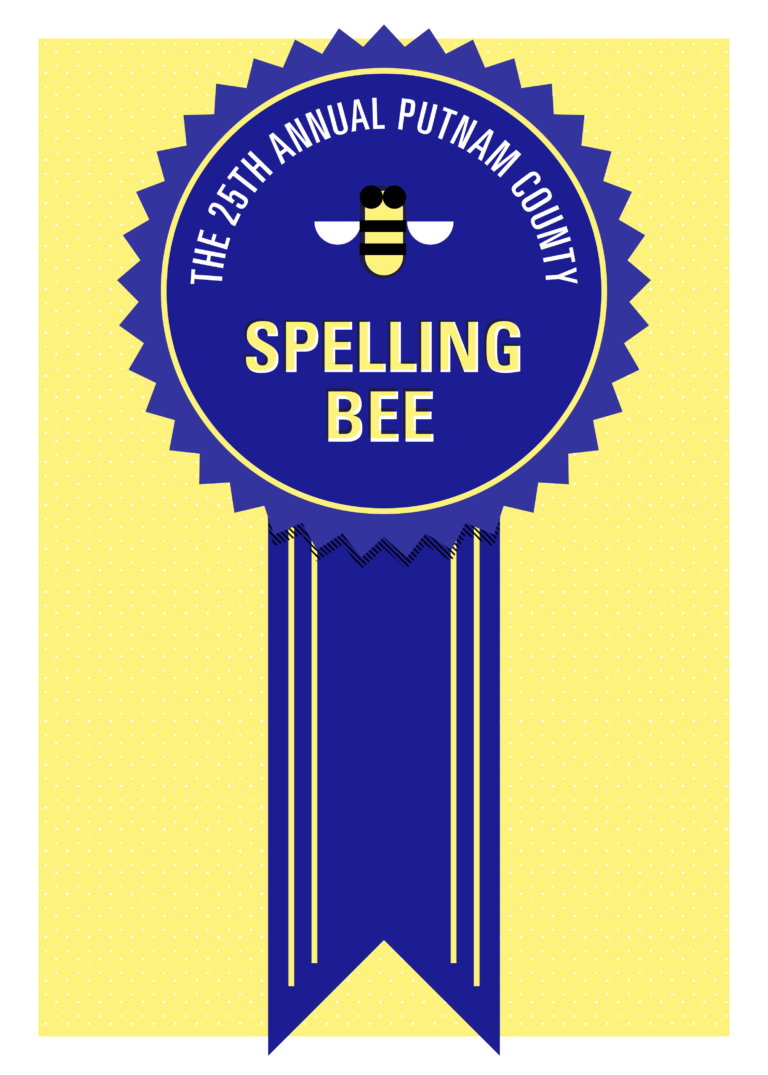 By William Finn
Directed by Annie Hnatko
April 20, 21, 27, 28, 29, May 4, 5, 6 2018
Friday and Saturday at 8:00 p.m., Sunday at 2:00 p.m.

This 2005 Tony Award winning musical is the hilarious and compelling tale of socially awkward youngsters who find joy, heartache and purpose while competing at a regional spelling bee. Audience members will have the chance to participate in the (spelling) E‑X‑C-I-T-E-M-E‑N‑T! Matinée performances will be family-friendly, but evening shows are not recommended for children.
Ginger Agnew's review at B Sharp's Studio 6: "THE 25TH ANNUAL PUTNAM COUNTY SPELLING BEE is a Cheerful Contest at Old Academy Players"
Meet the Cast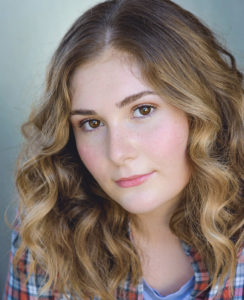 Amanda Ross as Olive Ostrovsky
Amanda is very excited to be making her Old Academy debut in one of her all-time favorite musicals, and in a role she has dreamed of playing for years! Amanda is currently enrolled as a Musical Theater major at The University of the Arts in Philadelphia (Class of 2019). Some of her favorite roles include Goneril in King Lear, Texas in Cabaret, Extraordinary Girl in American Idiot (Barnstormers Theater, Ridley Park), Trina in Falsettos, and Ensemble in Heathers: The Musical (Avenue Theater Company, Philadelphia). She would like to thank her parents, brothers, friends, and loving boyfriend for always supporting and encouraging her to follow her heart. Amanda would also like to thank this incredible cast and creative team for a wonderful experience!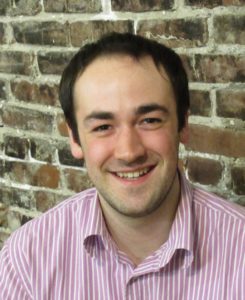 Christian Conklin as Leaf Coneybear
Christian is making his Old Academy Players debut in The 25th Annual Putnam County Spelling Bee. Favorite credits include: Centipede in James and the Giant Peach, Warner in Legally Blonde, and Motel in Fiddler on the Roof. He is a graduate of Arcadia University and will be returning for their Physician Assistants Program in May. When not on stage Conklin enjoys reading, trying to diagnose patients before the doctors while watching Untold Stories of the ER, and playing board games. Christian Conklin has cats.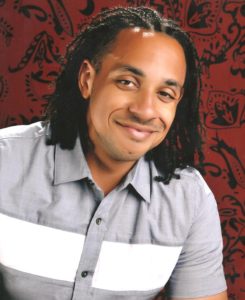 Durell Griffin as Mitch Mahoney
Durell is proud to be making his 2nd Old Academy Players appearance in this awesome show. He has been involved with the theatre and acting for about 19 years now and considers himself quite the musical theatre geek. Some of his favorite rules include: Ritchie in A Chorus Line; Hot Blades Harry in Urinetown; and Wickersham Brother in Seussical. He wishes to thank both his family and church family for their continued love and support.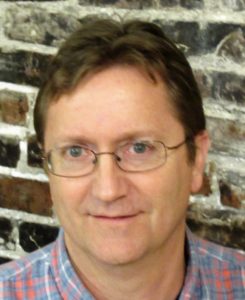 Edward A. Young as Chip Tolentino
Ed is delighted to be back at Old Academy. Ed has close to 30 years on and off stage, performing, designing, building, teaching improv, producing and directing. Some of Ed's performances include The Vampire, Roomies, Almost Maine, Four Weddings and An Elvis, and Waiting for the Fat Lady. He has directed Cemetery Club, The Curious Savage, A Night of Monty Python's Flying Circus as well as three episodes of Fawlty Towers at Village Players of Hatboro. Ed is a member of the G&S Troupe, The Savoy Company Ed is an Engineering teacher in Bristol, PA and lives in Hatfield with Jess and their two cats, Houdini and Georgette. Much love, Y'all.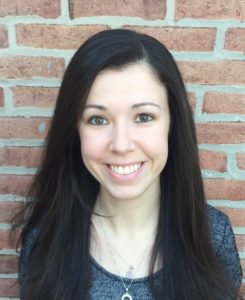 Gina Marie Schwoerer as Marcy Park
Gina is excited to be performing again at Old Academy with such a wonderful cast and production team! At Old Academy, she most recently played Lucy in You're a Good Man, Charlie Brown. Other recent roles include Crissy in Hair at Footlighters Theater, Audrey in Little Shop of Horrors at Penn's Landing Playhouse, and Peron's Mistress in Evita at Penn's Landing Playhouse. She would like to thank her family and friends for their support.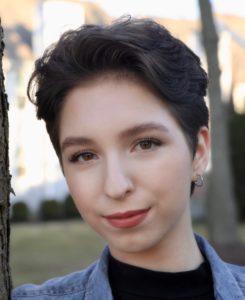 Maya Chester-Ziv as Logainne Schwartzandgrubenierre
Maya is "exthited" to perform in her first production with the Old Academy Players! She studied Anthropology, Theatre, and English at the University of Delaware, where she was an actress and stage manager for all campus theatre groups. Currently, she is transferring to Arcadia to further pursue her studies. Maya has been active in musical theatre for 13 years, and has both interned for Quintessence Theatre in Philadelphia and been an actress with Riddlesbrood Touring Theatre Troupe. Favorite roles include "Rachel Jackson" (Bloody Bloody Andrew Jackson) and "The Hermit" (Young Frankenstein). She'd like to thank her friends and family for their unwavering support and tolerance of shower-singing.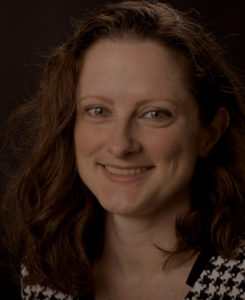 Meg Murphy as Rona Lisa Peretti
Megan returns to the stage after a brief hiatus during which she earned some degrees, moved some places, worked in some offices, got married, adopted some dogs, fixed up a house, and tended to some kids. She won the fourth grade Math Bowl and a fifth grade invention competition, but had less suksess spelling. Thanks and love to Mike, E, and B; love and belly scratches to hound dogs Bubbles and Little Ann.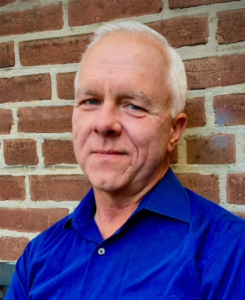 Norman Burnosky as Douglas Panch
Norman is the President of the Old Academy Players and has appeared in many OA productions and worked backstage in several others. Favorite roles include: Marvin in Four Weddings and an Elvis, Robert in Boeing Boeing, Joe in Skin Deep, and Bob in Men are Dogs. Norman is happy to be back in musical theater and working with Annie Hnatko. Much thanks to the talented cast and crew. Norman would also like to thank his wife, Justine, for her many years of support.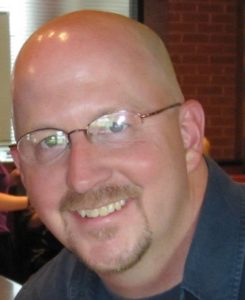 Patrick Sutton as William Barfee
Pat is exsited to be retirning to the Old Academy stage! First, Pat would like to thank direktor Annie Hnatko for the opportunitie to be part of Putnam, and giving him the chanse to play such a fun karacter. Also, Pat would like to thank his felow cast and crew members for the laffs and there tireless efforts and insperation. Pat's other resent rolls include: "Amos" in CHICAGO, "Charlie Brown" in You're a Good Man, Charlie Brown, "Daddy Warbucks" in Annie, "Miles Gloriosus" in A Funny Thing Happened on the Way to the Forum, "Herby" in Gypsy, and "Professor Callahan" in Legally Blond. Lastly, Pat would like to thank his wife for her love and understanding, and for continuing to support his "theatir habit". Enjoy the show!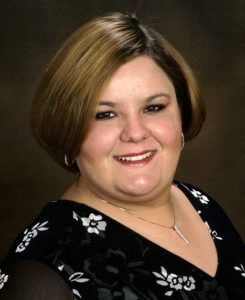 Annie Hnatko (Director)
Annie is thrilled to return to the Old Academy Players director's chair. She studied Music Education at West Chester University and Opera Performance at the Academy of Vocal Arts. She has been active in theater, opera and concert singing for 30 years. She was most recently seen as "The Witch" (Into the Woods) and will be performing in A Night at the Movies in June. Her favorite roles include, "Musetta" (La Bohème), "Anna Maurant" (Street Scene), "Ms. Jones" (How to Succeed in Business Without Really Trying) and "Peppermint Pattie" (You're a Good Man, Charlie Brown). She had the privilege to perform the role of "Erzulie" (Once on This Island) for the official opening of the Venice Island Performing Arts Center. She played the title role in Nancy Frick's Waiting for the Fat Lady. She thanks her husband and mother for their constant support.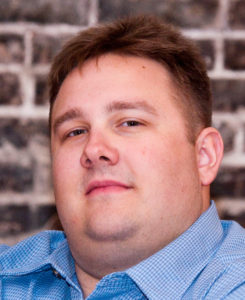 Steve Hnatko (Producer)
Steve is overjoyed to be able to team up with his lovely wife once again on the Old Academy stage. Steve has been production assistant for Old Academy productions of Godspell, You're a Good Man Charlie Brown, and Fourth Wall. He made his stage debut in The Star Players of Philadelphia Parks and Recreation production of The Producers. He will also be taking over the production assistant role for the Star Players for their upcoming season. He would like to thank his friends and family for all their support.
Kristin Hegel (Choreographer)
Kristin is overjoyed to be working with Old Academy again (this time behind the scenes!). She most recently was seen here at OA as Patty in You're a Good Man Charlie Brown. Other recent performances include Rose Alverez in Bye Bye Birdie (Spotliters), Legally Blonde (Wilmington Drama League), Evita (Penns Landing Playhouse) as well as several productions with Nepotism Players. She'd like to thank her friends and family (most especially her mom for taking her to endless dance classes growing up…) as well as this incredibly talented cast and production staff for all their hard work.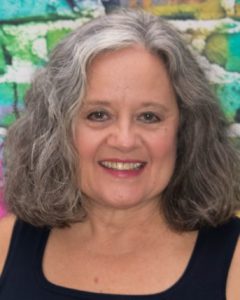 Terri Bateman (Production Assistant)
Terri is back in the Producer chair after directing Men Are Dogs in Spring 2017. Terri has been involved in theater since high school. North Light Players roles include: Maude Dunlop (The Music Man), Penny Sycamore (You Can't Take It With You), Abby Brewster (Arsenic And Old Lace), Ethel Rodgers (Ten Little Indians), Delilah (Father of the Bride), and Edith Northrup (Lemonade). Old Academy roles include: Sister Non-Public (remember the puppet?) (Nunsense), which she also stage managed and choreographed; Sandra (One Flew Over The Cuckoo's Nest); Karen (Hogwash!); Victoria/Evelyn (Exit Date); Mrs. Trotsky (All in the Timing, producer); Fannie Green (Seniors of the Sahara); Carmella Delgado (Minor Demons, producer); Angela Bruno (Bermuda Avenue Triangle, producer); and Louise (An Empty Plate in the Café du Grand Boeuf). She also produced Boeing, Boeing. Terri played Karen in the original one act Planet Radio at the Old Academy One Act Play Festival and was Nina in Looking. She has been an instructor in Movement for the last 8 years in the Children's Art Program at OA. She has been in several Fringe Festival original shows since 2006. Terri is happy to work with such a talented and diverse cast on The 25th Annual Putnam County Spelling Bee. Much love to the entire cast and Kristin, Annie, and Steve. Great work.