Our 536th Production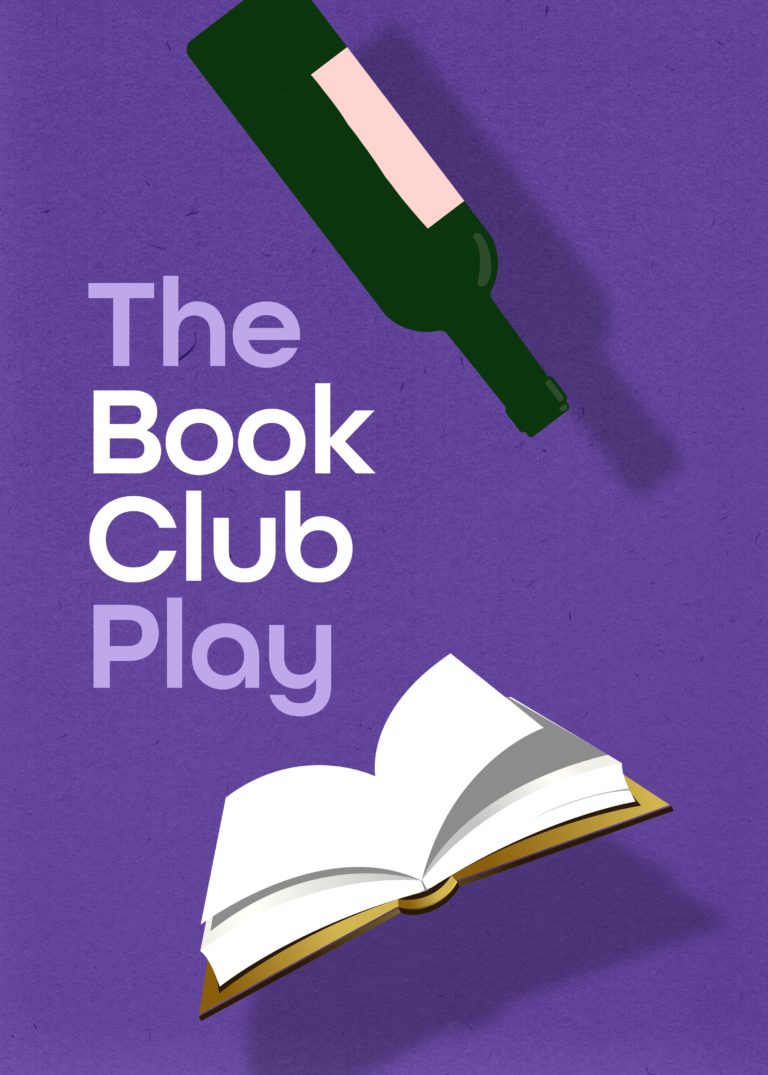 By Karen Zacarías
Directed by Norman Burnosky
September 22nd, 23rd, 24th, 29th, 30th

&

October 1st, 2023
Fridays at 8:00 p.m., Saturdays at 2:00 p.m.

&

8:00 p.m., Sundays at 2:00 p.m.


Ana is a Type A personality who lives in a letter-perfect world with an adoring husband, the perfect job and her greatest passion: Book Club. But when her cherished group becomes the focus of a documentary film, their intimate discussions about life and literature take a turn for the hilarious in front of the inescapable camera lens. Add a provocative new member along with some surprising new book titles and a few glasses of wine and these six friends are bound for pandemonium as they start reading between the lines with side splitting results!
Meet the Cast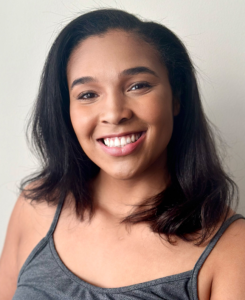 Alyssia Sims as Lily
Alyssia is thrilled to make her debut with Old Academy Players' Book Club Play. As Co-Director of Northwood Academy Charter School's The Wiz, Alyssia showcased her directorial skills. Her favorite acting role was as Katisha in The Mikado. She holds a B.A. in Music Performance from Lincoln University and an M.A. in Musical Theater Studies from Temple University. She also trained across the pond at the American College in Dublin, Ireland. Returning to theater fills Alyssia with joy, and she is grateful to the director, creative team, cast, and crew. She extends her appreciation to Kyle, Mom, Dad, Sterling, Chance, and her supportive family and friends.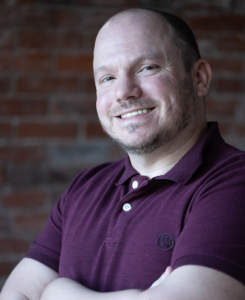 C.J. Musial as Alex
CJ began studying acting at Renee Weisband's Acting Studio in September 2021. He works full time for the Commonwealth of Pennsylvania at the Department of Human Services as an Income Maintenance Caseworker. Acting has always been an interest to him and now it has become one of his greatest passions. He started his theatre experience by doing some backstage work as a Sound Operator for a couple shows at ActorsNet in spring 2022 and 2023. He first performed on stage for ActorsNet's production of Shakespeare's King Lear in the summer of 2022. He recently performed two roles in Old Academy Players' Summer One Act Bonanza as the lead character in "Our Own Little World" and a supporting character in the play "Love between the Dryer Sheets."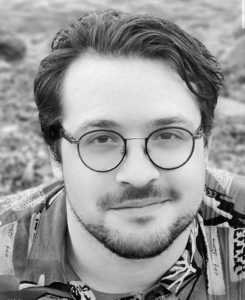 Dayton Williams as Rob
Dayton is thrilled to make his return to the stage in this production of The Book Club Play. After "retiring" from live theater in 2013, Dayton is overjoyed to be back treading the boards in a live performance. Dayton got his start in community theatre through extensive work with WINGS Performing Arts in Gulfport, MS in their traveling repertory company. Through WINGS, Dayton has portrayed characters such as P.T. Barnum in Barnum, Harold Hill in Music Man, Cyrano in Cyrano de Bergerac, and Macbeth in Macbeth. His recent move to Philadelphia marks an exciting chapter in his life, and he is eager to explore and contribute to the vibrant theater community of the city. Dayton wishes to thank the pillar of his life, his loving fiancée and soon-to-be wife, Annie Prusky whose unwavering encouragement and belief in his passions have been instrumental in his artistic journey. Dayton expresses his heartfelt gratitude to the production team, cast, and crew of The Book Club Play for this incredible opportunity.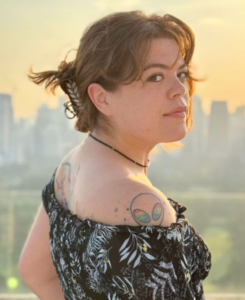 Emmie Ledesma as Jen
Emmie is happy to make her debut at the Old Academy. She first got involved after meeting OAP member, Loretta Lucy, outside the theatre while strolling the neighborhood. She managed the stage for last season's production, The Unexpected Guest. While Emmie has done community theatre since she was young, she has not performed since her college production, The Importance of Being Earnest, as Gwendolyn in 2017. She would like to thank her friends and cast mates for making her return to the stage so welcoming.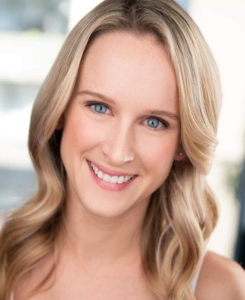 Kristen Spangenberg as Anna
Hello book lovers! Kristen is so happy to be in her second Old Academy Players production. She was last seen here performing as Jenny in Company. Likely one of her most recognizable roles was when she played Queen Catherine at The PA Renaissance Faire in 2014–2015. She also performed professionally with Artspower National Tours in many children's shows. Additionally she has been seen performing at Universal, SeaWorld Orlando, and continues to take roles in many interactive theater shows. Along with acting she also sings not only in English but in Indonesian with a group called Dangdut in America. Special thanks to her family and friends for their support!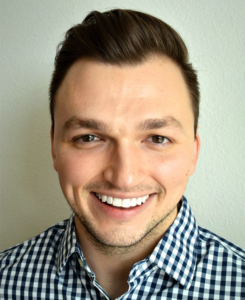 Kyle Mitchell as Will
Kyle is thrilled to be making a return for his second appearance on the Old Academy stage! Patrons may have previously seen him in the role of Peter in Old Academy's production of Company. He is incredibly grateful for the opportunity to work alongside this cast and creative team and would like to thank all the people in his life that continue to support and encourage him to take chances and to spend time and energy on the things that make him happy. He hopes you enjoy the show!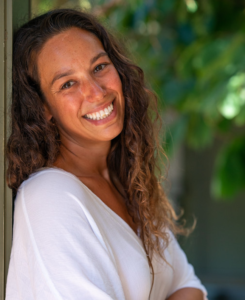 Marisa Block as Pundit
Upon updating her bio, Marisa was rather amazed to discover that this is her fifteenth year working with Old Academy! Favorite past roles include Hermia in A Midsummer Night's Dream, Gloria in Boeing Boeing, Jane in Men are Dogs, Corie in Barefoot in the Park and most recently Elaine in Arsenic and Old Lace. When Marisa is not acting, she spends her days jumping up down and waving her arms (otherwise known as teaching first and second grade), cooking, and getting outside as much as possible. All her thanks to David for embracing the crazy whenever she is in a play!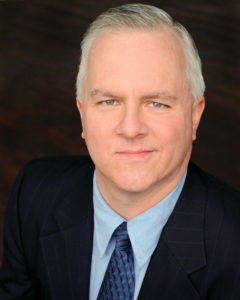 Norman Burnosky (Director)
Norman is excited to direct his first full-length play at the theater he has called home for almost 15 years. He the President of the Old Academy Players and has appeared in many OA productions and worked backstage in several others. Past roles include: Robert in Boeing Boeing, Ivan in The Seafarer, Panch in The 25th Annual Putnam County Spelling Bee and Father Mark in Tony and Tina's Wedding. Norman is thankful for having such a talented cast and production team and appreciates all of the hard work by such a dedicated group. He would like to thank his wife, Justine, for her many years of support.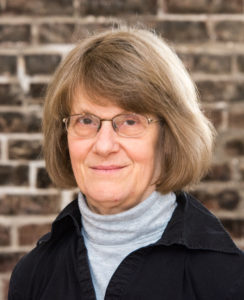 Carla Childs (Producer)
A Distinguished Member and active at OAP since 1993. Directing highlights include Our Town, Enchanted April, Driving Miss Daisy, Charley's Aunt, A Midsummer Night's Dream, Twelfth Night, Little Women, Wedding Band and last season's ShakespeareaPalooza.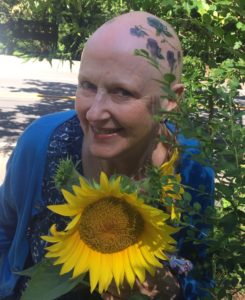 Loretta Lucy Miller (Producer)
Loretta is absolutely delighted to be working with our fantastic director, Norm, and the talented cast and crew of The Book Club Play. What a joy they are! This is her second time producing and she is looking forward to working this aspect of the production. She has been directing for over thirty years and acting for sixty… time does fly when you are having fun! Some favorite shows directed: Arsenic and Old Lace, The Unexpected Guest, Purlie Victorious; Morning's at Seven; Angel Street; The Country Girl; The Foreigner; Broadway Bound; Crossing Delancey; Bell, Book and Candle; The Last Night of Ballyhoo; Expecting Isabel; Lost in Yonkers and The Mousetrap. Favorite acting roles range from Louisa in The Fantasticks to Queen Eleanor in The Lion in Winter, Kate in the Taming of the Shrew, Kate in All My Sons, Ida in the Cemetery Club, Tess and Fannie in Bermuda Avenue Triangle (twice), Amanda in the Glass Menagerie (twice) and Mrs. Clackett in Noises Off. She is grateful to have attended Hedgerow Theater acting classes (decades ago) which gave her the foundation for acting and directing. She thanks her handsome husband, Larry, for all of his wonderful support!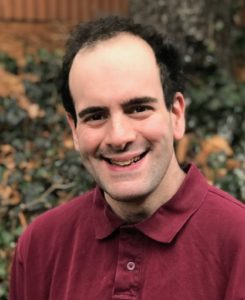 Max Woessner (Producer)
Max is pleased to be on the crew for his second OAP production. He was previously on the crew for Purlie Victorious. Max has found technical theater to be a welcoming challenge, as he is more used to being onstage than backstage. Max looks forward to live theater continuing to thrive at Old Academy Players. Read any good books lately?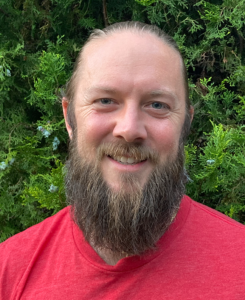 Norman Burnosky
III
(Producer)
Norman is having a blast being a part of the production crew for the first time at Old Academy and getting involved behind the scenes. The talented and creative cast and crew has made this experience a truly enjoyable one. His first and only show at Old Academy (so far!) was as a tragedian in Rosencrantz and Guildenstern Are Dead. Prior to that, he was last seen on stage for his high school productions of The King & I, Jesus Christ Superstar, and Footloose. He thanks his wonderful wife, Misia, for all her support, enthusiasm, and ideas!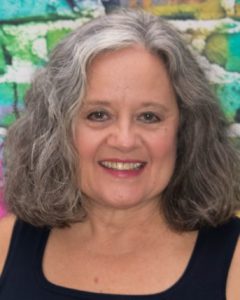 Terri Bateman (Producer)
Terri has been involved in theater since high school. She was last seen in the closing show of Old Academy's 100 Anniversary, Arsenic and Old Lace. Terri played Aunt Martha Brewster. North Light Players roles include: The Music Man (Maude Dunlop), You Can't Take It With You (Penny Sycamore), Arsenic And Old Lace (Abby Brewster), Ten Little Indians (Ethel Rodgers), Father of the Bride (Delilah), Lemonade (Edith Northrup). Old Academy roles include: Nunsense (Sister Nonpublic), One Flew Over The Cuckoo's Nest (Party Girl), Hogwash! (Karen) Exit Date (Victoria/Evelyn), All in the Timing (Mrs. Trotsky), Seniors of the Sahara (Fannie Green), Minor Demons (Carmella Delgado), Incorruptible (Peasant Woman), The Rose Tattoo (Flora), You Can't Take It With You (Penny Sycamore), Bermuda Avenue Triangle (Angela Bruno), An Empty Plate in the Café du Grand Boeuf (Louise), "In the Jar" (Firefly), "The Interview" (Mental Patient/Head Nurse), Nancy Frick's original play Waiting to be King (Anna), Planet Radio (Karen), Looking (Nina), The Chocolate Affair (Green M&M) and Standing Tall (Eva). Terri also played Celia in the much-lauded Calendar Girls in 2019. She last directed Old Ringers at Old Academy for the 22 season and also appeared in "The Joke" (Marge) as part of the Old Academy One Act Bonanza in the summer of 2022. Terri was the Stage Manager for Old Academy's show SWEAT. Terri has been a movement instructor for over last 10 years in the Children's Art Program at OA and has been in several Fringe Festival original shows since 2006. Terri is happy to work with such a wonderful, talented cast on The Book Club Play. Much love to the cast and crew.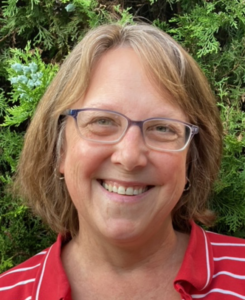 Justine Burnosky (Stage Manager)
Justine is so excited to work with the director and the talented cast of The Book Club Play. A member since 2009, she can be frequently seen around Old Academy doing serving refreshments as the head of the Social Committee. Justine worked back stage in the following productions: Boeing Boeing, Looking and The Lion in Winter. A big thank you to my husband for this opportunity. Best of luck on his directorial debut at Old Academy Players!