Our 537th Production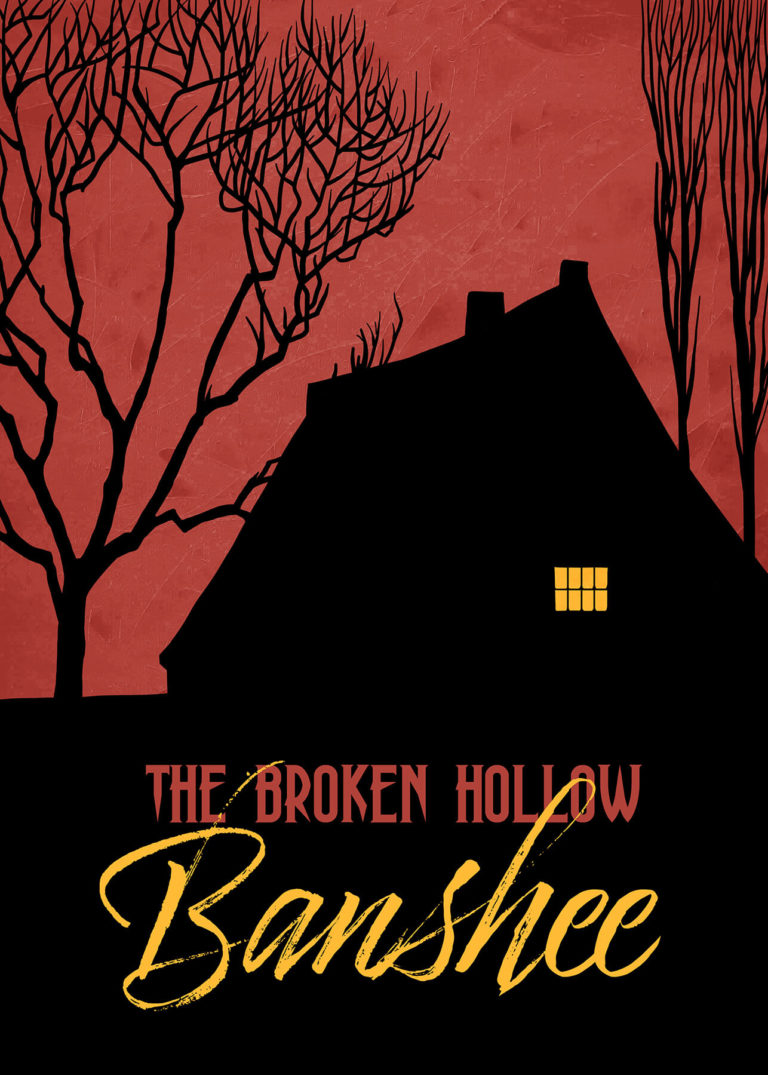 By Rob Rosiello
Directed by Rob Rosiello
Nov 3rd, 4th, 10th, 11th, 12th, 17th, 18th, 19th, 2023
Friday and Saturday at 8:00 p.m., Sunday at 2:00 p.m.

In 1955, Ivy Pembroke discovers she has inherited a family estate in Broken Hollow, Pennsylvania. Upon her arrival into town, Ivy discovers the ruins of a once grand mansion and the tale of a Banshee that has plagued her family for generations. Ivy Pembroke quickly learns that whispered myth is a chilling reality as the Banshee proves to be more than legend, and is determined to claim the final member of the Pembroke Clan…
Meet the Cast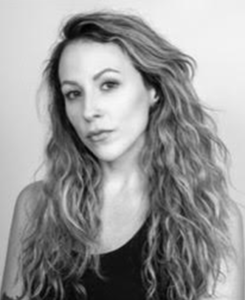 Jessi Russell as Carrie Belle Pembroke
Jessi is thrilled to make her debut in Philadelphia at Old Academy Players. Jessi recently relocated here from Charleston, SC. As a Producer for Bowstring Studios, Jessi has been refining her production and directing skills behind the camera. Her favorite acting role was as Abigail Williams in The Crucible. She holds a B.A. in Telecommunications and Film and an M.A. in Advertising and Public Relations from the University of Alabama and is currently working on a second masters in Sport Management with a concentration in Sport Law from the University of Florida. Growing up in an Air Force family, Jessi appreciates travel and has lived in Wyoming, Florida, Georgia, Alabama, Illinois, and South Carolina. Jessi hosts a podcast, Pigskin & Pageantry, that is dedicated to all-things college football and is also the host of Bowstring's Story First podcast series. Returning to the theater fills her with joy and she is grateful to the director, creative team, cast, and crew.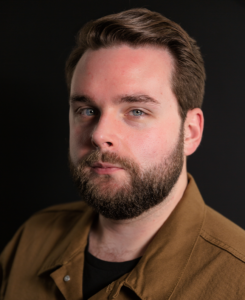 Josh Tull as Silas Pembroke/Mr. Pennington/Abraham/Nick Nightingale
Josh is excited to be returning to the Old Academy Players stage. Previously, Josh was in OAP's production of Company as Bobby and in The Fantasticks as Matt (Best Performer in a Musical Nominee, Broadway World Philadelphia). Josh sits on OAP's production committee as a director and will be directing Next to Normal this season. Outside of OAP, Josh is the Mainstage Director for Neshaminy Summer Stock and will be directing Mean Girls in July of next year.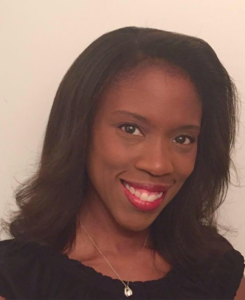 Nyiema Lunsford as Ivy Pembroke
Nyiema is thrilled to be returning to Old Academy Players' stage as Ivy Pembroke in The Broken Hollow Banshee. She was last seen as Jillian Jerome in OAP's Love Between the Dryer Sheets. Other OAP credit is Cynthia in Sweat. She is an active member of ActorsNet's Play Reading Committee. Other ActorsNet credits include: The Big Bad Wolf (Girl 2), Dear Brutus (Lady Caroline), Seven Keys to Baldpate (Myra Thornhill), and Miss Bennet: Christmas at Pemberley. (Anne de Bourgh). Other stage credits include: Nurse in Langhorne Players' A Kid Like Jake and various play readings. Radio credits include R5 Production's radio play of The Great Gatsby and various productions for Gtown Radio.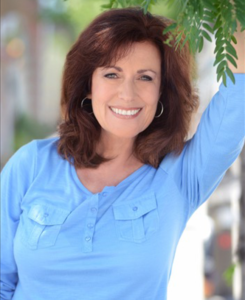 Sandra Hartman as Sister Mary Lucretia/Deirdre
Sandra Hartman (Sister Mary Lucretia/ Deirdre) Old Academy credits: Mother Miriam Ruth in AGNES OF GOD, Dora in A SONG I FORGOT TO SING (by Rob Rosiello), Violet in SUDDENLY LAST SUMMER, Lynn Fontanne in TEN CHIMNEYS and Marabeth in VERNAL RITES (by Rob Rosiello). National Tours: MAN OF LA MANCHA (Aldonza), CAROUSEL (Mrs.Mullin) Off Broadway: MAMALEH (Frieda). Regional credits include: A LITTLE NIGHT MUSIC (Desiree), THE CHILDREN'S HOUR (Amelia), CAROUSEL (Nettie), JACQUES BREL IS ALIVE AND WELL (Woman 2), THE SCARLET PIMPERNEL (Marguerite). She studied music at the Philadelphia College of Performing Arts, and lived in Berlin, Germany for seven years where she was engaged at Theater des Westens, performing extensively in Musicals and Operetta. Recently, she performed in 3 radio plays with R5 Productions: PRICELESS, VERNAL RITES, and BROKEN HOLLOW BANSHEE. She also works as an opera director. Recent productions include DIALOGUES OF THE CARMELITES, AMAHL AND THE NIGHT VISITORS, and FAUST with The Delaware Valley Opera Company. Most recent production: TAKE MY OTHERNESS (a U.S. premiere).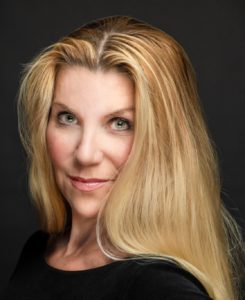 Stephanie Rogers as Gladys Crenshaw/Dr. Margaret Pembroke
Stephanie is thrilled to return to Old Academy Players, having last appeared in 2022 as Dr Livingstone in Agnes of God. In Spring of 2023, she reprised her role for the 3rd time as "Skinny" Stepsister in Roxey Ballet's Cinderella and often performs voice acting with R5 Productions which can be found & heard on the R5 YouTube Channel. Favorite theatre projects include The Laramie Project, Dangerous Liaisons, Rumors, Boeing Boeing, God of Carnage & Rainmaker. Gratitude to Stephen and my three beautiful children, Ava, Stella & Declan for love, support & encouragement!
Tim Andersson as Darius Benn
Timothy Brian Andersson is excited to make this second appearance on the OAP stage. Andersson previously performed the role of DODGE in Sam Sheperd's BURIED CHILD. Interestingly, the author and director of tonight's production Rob Rosiello played Andersson's son in BURIED CHILD — but then Rob has variously played Timothy's nephew or son in other shows as well so with "BANSHEE" it's all in the family. Other roles Andersson has performed in his long career include WILLY LOMAN in DEATH OF A SALESMAN, ATTICUS in TO KILL A MOCKINGBIRD, LEDUC in INCIDENT AT VICHY and many others.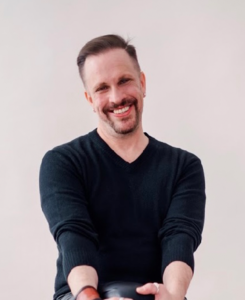 Rob Rosiello (Playwright/Director)
Rob Rosiello (Playwright/Director) directing credits include: Agnes of God, Lips Together, Teeth Apart, The Children's Hour, A Song I Forgot to Sing, The Laramie Project, Suddenly Last Summer, The Search for Signs of Intelligent Life in the Universe and Love! Valour! Compassion! As a playwright, his stage productions include: A Song I Forgot to Sing, Vernal Rites, Cold Stun, and short plays that include Love Between the Dryer Sheets and Honky Tonk Queen. His play Priceless was adapted as a radio thriller for R5 Productions Fall of 2020. Rob was a member of the Barrymore Award winning ensemble of Angels in America, teaches theatre and film at Montgomery County Community College and served as a teaching assistant in playwriting at Primary Stage Off-Broadway Theater in NYC. While living in NYC, he also had the great fortune of producing the National Tour for the Winner of the first five seasons of RuPaul's Drag Race on behalf of Logo TV and Absolut Vodka. www.RobRosiello.com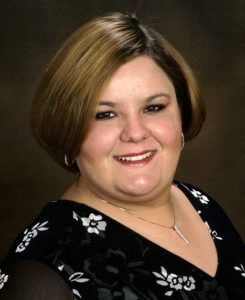 Annie Hnatko (Producer)
Annie is over the moon about returning to Old Academy Players as a producer. She studied Music Education at West Chester University and Opera Performance at the Academy of Vocal Arts. She has been active in theater, opera, concert singing, directing, and producing for over 30 years. At OAP, Annie has most recently directed Genesisters for the 2023 Summer One-Act Festival, Company, and The Fantasticks, and produced Agnes of God.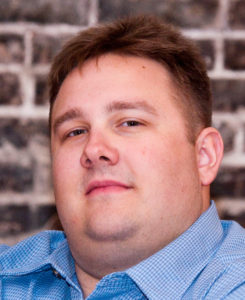 Steve Hnatko (Producer)
Steve is overjoyed to be once again working on a production at Old Academy. Steve has produced such OA productions as Godspell, You're a Good Man Charlie Brown, The Fourth Wall, The 25th Annual Putnam County Spelling Bee, Ordinary Days, the 2019 Summer One Act Festival, The Fantasticks, Sweat, Company, and the 2023 Summer One Act Festival. Steve has also produced 42nd Street and Annie for the Philadelphia Recreation Center's Star Players.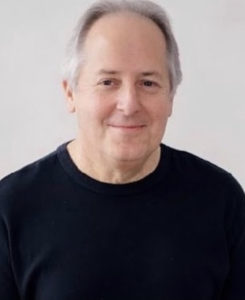 Jim McIntosh (Sound Designer and Music Composer)
Jim has been involved in the entertainment industry for over thirty years. With a B.A. in Theater from Rutgers University, he has worked as a performer, stage manager, light and sound technician, and scenic carpenter. Jim is an active member of Town and Country Players in Buckingham, Pennsylvania — both onstage and off — including Next to Normal (stage manager) and a two-year term as the Treasurer. He also serves as technical Director for R5 Productions, where he has composed original music and created sound designs for over a dozen radio theatre productions. Jim loves the creative process of putting a show together.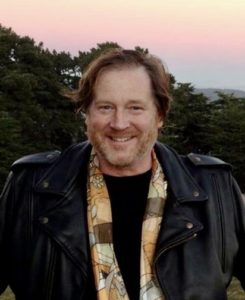 T. Mark Cole (Set Designer)
T. Mark Cole is a Pennsylvania based artist known for his traditional landscapes and also works under his abstract art pseudonym, Favi Dubo. He has been a fine arts instructor for over 30 years and spent several summers working for the State of Maine cataloguing historic homes on Mount Desert Island. His passion for architecture led him to co-author two books on the history of Stone Harbor, NJ with Arcadia Publishing. Mark is a member of the Chester County Art Association (CCAA), Provincetown Art Association and Museum (PAAM), InLiquid.com and The National Trust. Recent theatrical design work includes set designs for: Agnes of God, Vernal Rites (World Premiere/Best Set Design Nominee, BroadwayWorld.com), Suddenly Last Summer, A Song I Forgot to Sing (World Premiere / Best Set Design Nominee, BroadwayWorld.com)" Lips Together, Teeth Apart, and Buried Child (Best Set Design Nominee, BroadwayWorld.com). Scenic designs include: Next to Normal, Other Desert Cities, The Children's Hour, The Laramie Project, and The Nutcracker. Mark holds a BFA from West Chester University and has studied Fine Art throughout Europe.