One day only — date to be announced.

Professional cello recital with Juilliard-trained Richard Maurer and Judy Song. A fundraiser for Old Academy Players' Campaign for Comfort.
Meet the Cast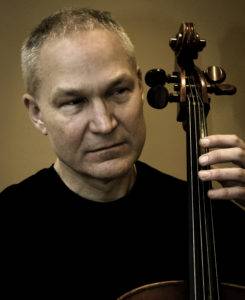 Richard Maurer (Cellist)
Richard graduated from the Juilliard School in 1989, with a degree in cello performance. He won the Aspen Cello Competition in 1986, and in 1988 served as Principal Cellist of the Schleswig-Holstein Festival Orchestra under the direction of Sergiu Celibidache. While a student at Georgetown University Law Center, Richard performed regularly with the National Chamber Orchestra. After passing the bar, he continued to give recitals, often focused on the Bach suites and other works for solo cello. Previously a partner at White and Williams, Richard formed his own law firm in 2011. A resident of East Falls, Richard played live cello during the Old Academy productions of Melancholy Play and The Elephant Man.